So far, what we've learned about the new 2020 Ford Mustang Shelby GT500 frames it as a collection of big, impressive numbers, not the least of which are the output figures. With 760 horsepower and 625 pound-feet of torque on tap thanks to the supercharged 5.2L Predator V8, there's no doubt the new Mustang Shelby GT500 will be quick. However, as indicated in a recently leaked Ford dealer reference guide, it's looking like the new pumped-up pony car is gonna need as much power as it can get, as the base curb weight is tipped to be 4,225 pounds.
The news comes to us courtesy of the Ford Mustang enthusiast forum Mustang6g.com, which managed to publish a copy of the 2020 Mustang Shelby GT500 eSourceBook, which is intended to provide dealers with important specs and info on the machine. Included in the massive 86-page tome is a breakdown on dimensions, weights, and capacities, where we find the base curb weight rated at 4,225 pounds. Weight distribution is split 56.2 percent in front and 43.8 percent in the rear.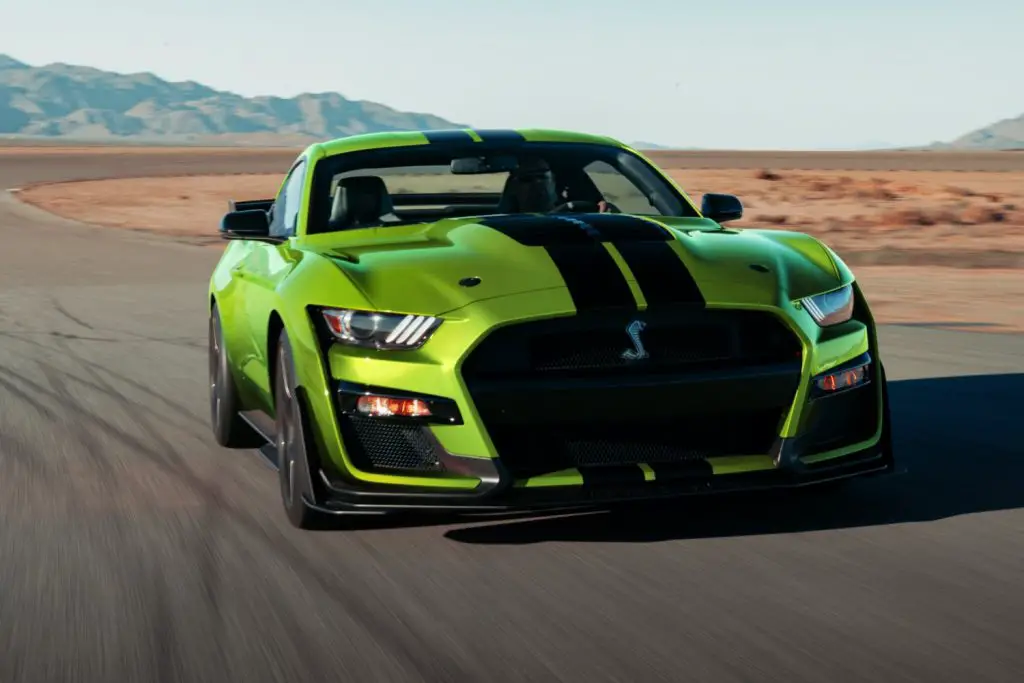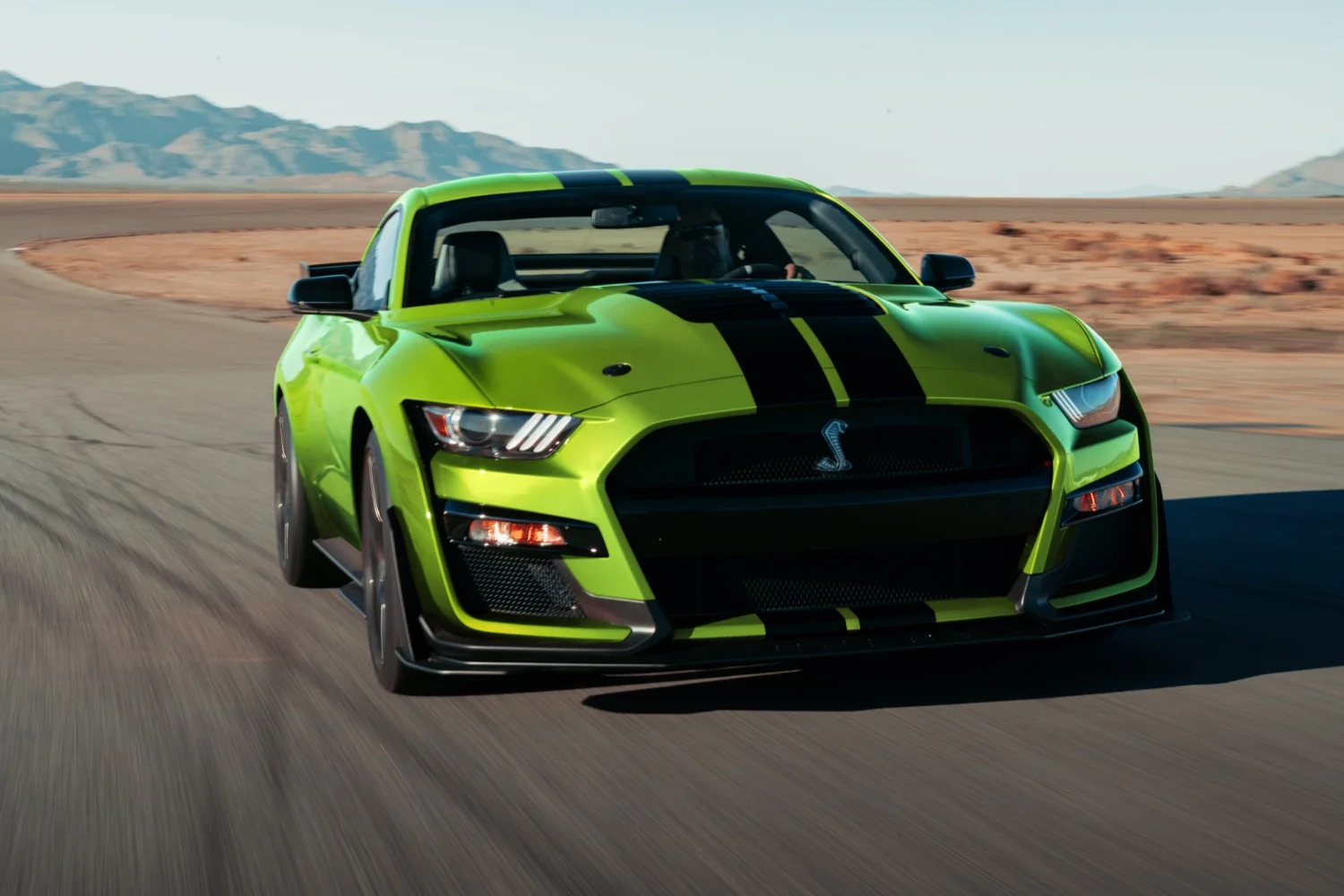 Assuming this booklet is the real deal, that 4,225-pound figure makes the new Mustang Shelby GT500 rather hefty compared to competitors like the 2019 Chevrolet Camaro ZL1 (3,883 pounds) and 2019 Chevrolet Corvette ZR1 (3,560), as well as indirect rivals like the 2019 Porsche 911 (3,153 pounds) and 2019 BMW M4 (3,600 pounds). However, it's still several hundred pounds lighter than the ground-pounding 2019 Dodge Challenger Hellcat (4,448 pounds).
While not exactly feathery, there are options offered to help lighten the new Mustang Shelby GT500, such as the Carbon Fiber Track Package, which cuts 100 pounds for an extra $18,900. Pricey, no doubt about it, but the package does include four utterly awesome carbon fiber wheels, as well as an adjustable carbon rear wing, rear seat delete, Recaro seats, carbon instrument panel, and front dive planes. Meanwhile, the standard Mustang Shelby GT500 starts at $73,995.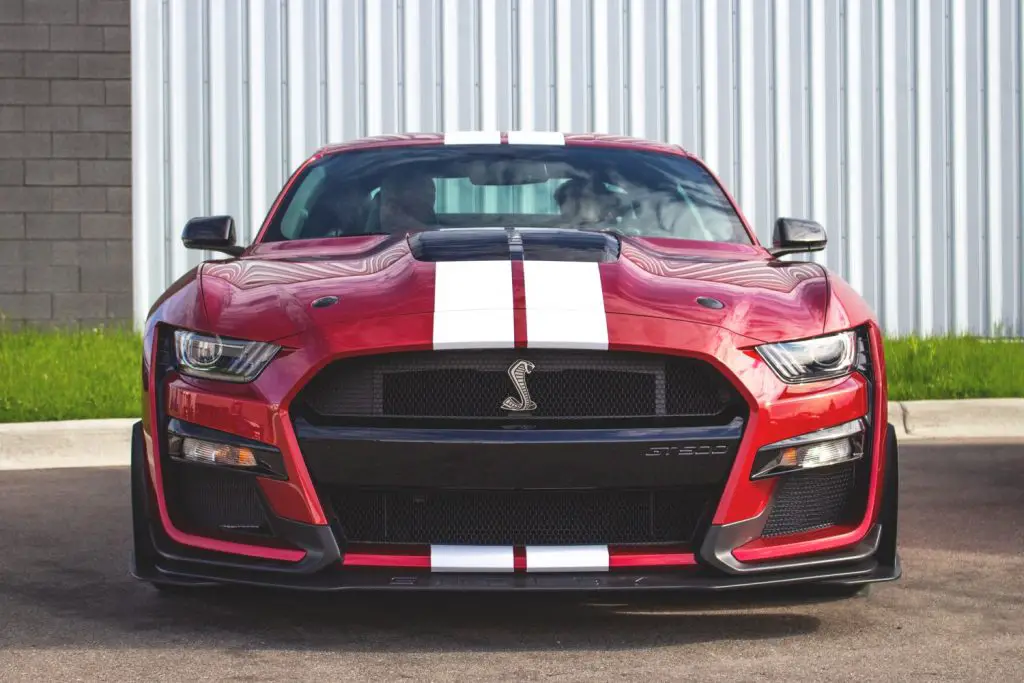 Of course, numbers on a page are just that – numbers. The important thing is how all that power and weight manages to get around a race track, and by the look of it, that doesn't seem to be too much of an issue.
Subscribe to Ford Authority for more Mustang Shelby GT500 news, Ford Mustang news and around-the-clock Ford news coverage.
Source: Mustang6g.com