We all knew that the 2020 Ford Mustang Shelby GT500 was going to be an expensive car. When the official starting price was announced, the car starts at nearly $74,000. What many wanted to know was just how much were the options for the 2020 Shelby GT500 going to add to the price. The answer to that is a lot.
The leather Recaro seats inside the GT500 will add on $1,595. The big daddy price for an option on the 2020 Shelby GT500 is the carbon fiber track pack tacking on $18,500. The technology pack 950A tech package adds $3,000.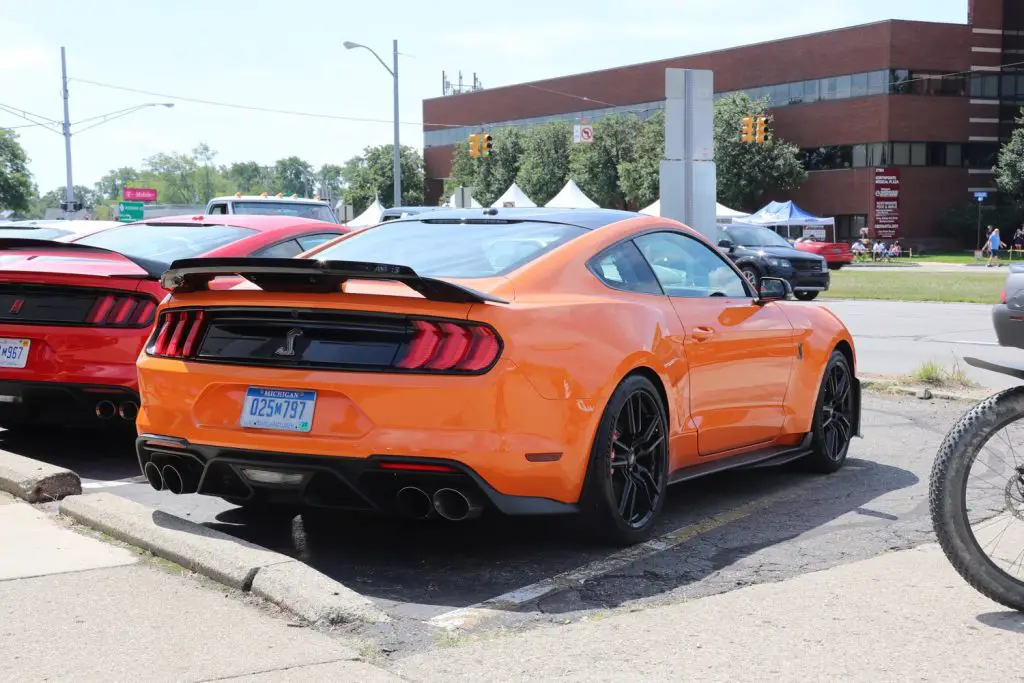 If you want vinyl stripes on your car, the price is a reasonable $1,000. If you want those stripes painted on, the price isn't reasonable at all at $10,000. The exposed carbon fiber instrument panel is $1,000, and the handling package adds $1,500. The 2020 Shelby GT500 in Twister Orange will add on $495 for the paint color, and Rapid Red Metallic will add on $395. Dealer accessories include various color car covers that each sell for $395.
Anyone who opts for the carbon fiber track package and painted stripes will be at $100,000 before the dealer markups that are a certainty with this car. The 2020 GT500 will be a limited edition car built in a 5,000 unit run. We learned not long ago that the GT500 will be a porky ride tipping the scales at over 4,200 pounds. Europeans who are lusting after the GT500 will be sad to hear that the hottest of Mustangs isn't coming to Europe. The 2020 GT500 will undoubtedly sell out, even with obscene dealer markups, but it's hard to see a Mustang that commands over $100,000 on the sticker.
Subscribe to Ford Authority for more GT500 news and around-the-clock Ford news coverage.
Source: Mustang6