We've been seeing a lot of the next-generation 2021 Ford F-150 lately. Earlier this week, we found it romping around with the tailgate down, providing us with a view of the bed, while just a few days prior, we posted photos of a prototype model decked-out in black camouflage, showing off bits of the exterior styling and lighting. Now we've got a look at the 2021 Ford F-150 interior and infotainment screen.
Looking over these new photos, there's one very big takeaway here – a larger central infotainment screen. Compared to the current model, the screen on this prototype looks significantly larger, stretching further across the dash and plunging further down the central console as well. We also notice a row of buttons lining the top of the screen with a silver and black finish.
The infotainment screen seen on this 2021 Ford F-150 prototype is mounted in the same general location as that of the current F-150, as opposed to sticking above the dash like the screen on the 2020 Ford Explorer. The 2021 Ford F-150 screen also looks to be horizontally oriented, once again similar to the current screen.
All this confirms what we've heard previously about the upcoming fourteenth-generation pickup truck. As we reported last month, sources familiar with future Ford product plans told Ford Authority that the 2021 Ford F-150 would offer a wider infotainment screen, ranging between 12-inches x 5-inches, to 13-inches x 6-inches. What's more, sources also confirmed the screen would be mounted in the same general location as the current screen, and come with a row of buttons above it that would control various functions.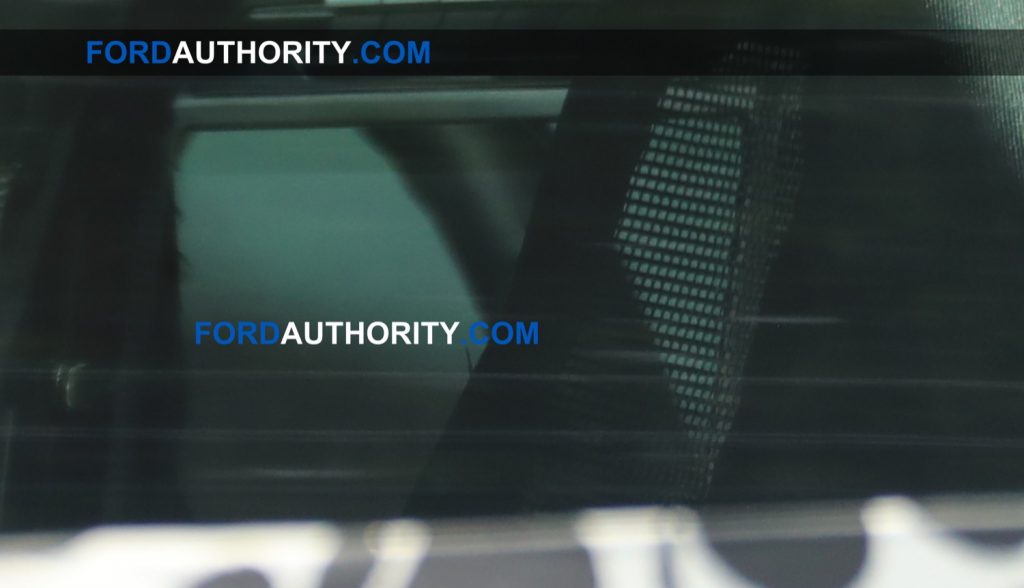 We're glad to see Ford going big with the next-gen F-150's infotainment readout. After all, the pickup is expected to come with a variety of upgraded tech offerings under the hood as well, with both hybrid and all-electric power, so it makes sense to add some cutting-edge equipment inside to complement.
Subscribe to Ford Authority for more Ford F-150 news and around-the-clock Ford news coverage.