The 2021 Ford F-150 is slated to drop in as the all-new fourteenth generation for the nameplate, which, as expected, means it'll hit the scene with a totally new exterior and interior, along with an updated powertrain. In the lead-up to this critical new model debut, we've been picking through all the relevant spy shots, rumors, and leaks, and now we're getting a look at what appears to be a new feature: a boost gauge mounted on the driver's side A-pillar.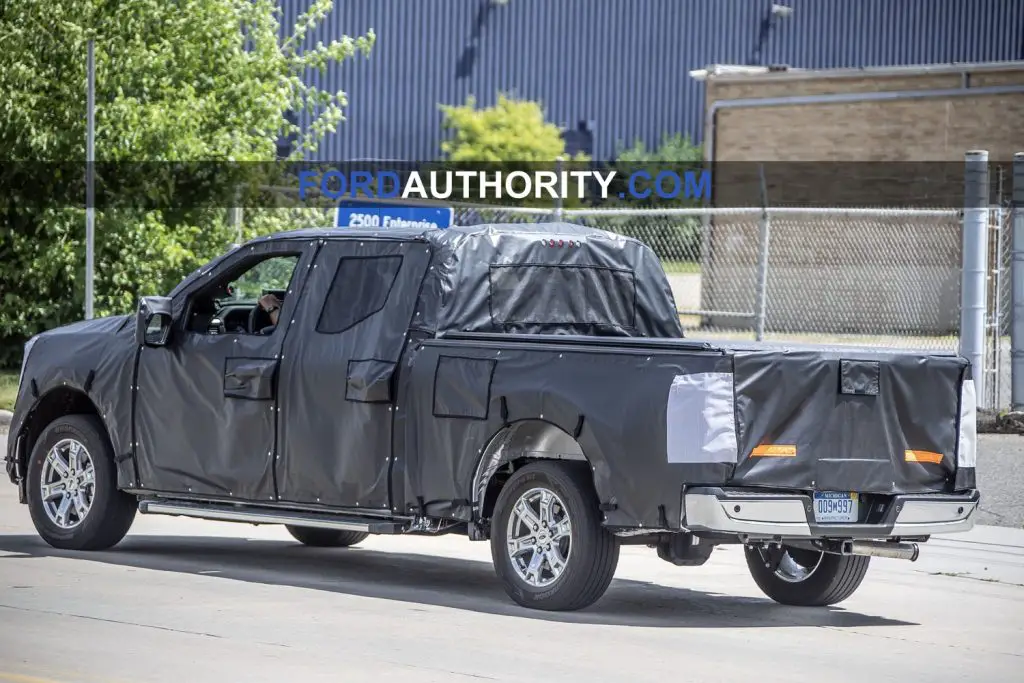 Zooming in, we actually find not one, but two small A-pillar-mounted gauges pointed towards the driver. We can't quite make out what the gauges are reading, but the positioning is certainly a great spot for providing realtime boost levels.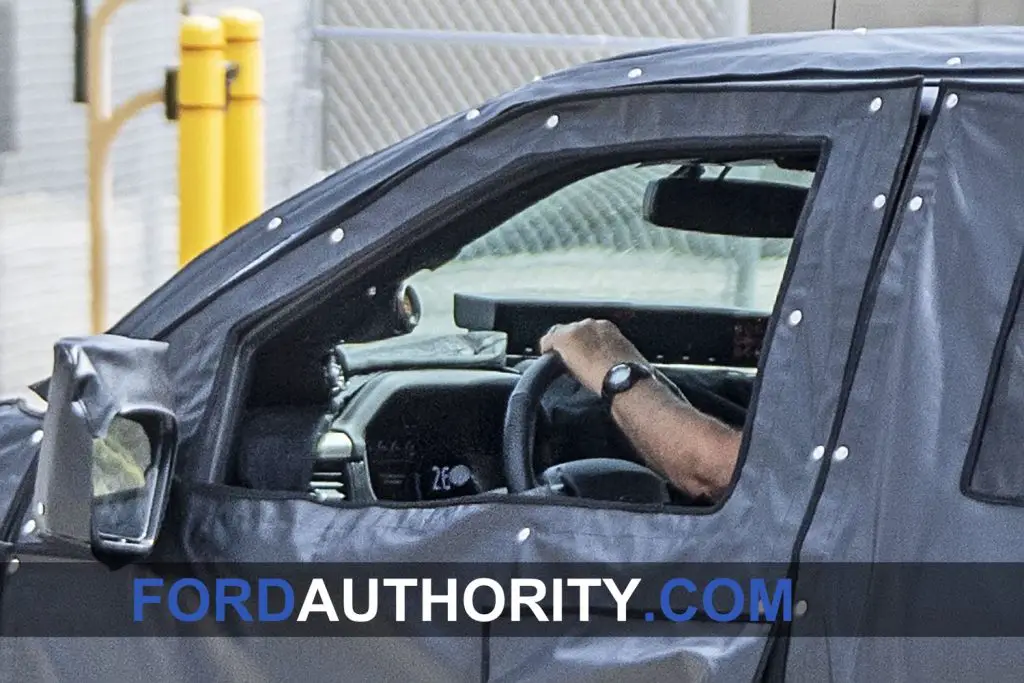 We have yet to confirm whether or not what we're seeing really is a boost gauge, but if it is, it would make for a perfect fit for models equipped with Ford's turbocharged EcoBoost engines. In fact, a dedicated boost gauge would further emphasize Ford's dedication to advanced turbo-charging.
Possibilities for the second gauge include an oil pressure or transmission temperature readouts, or some sort of a monitor for trailering purposes.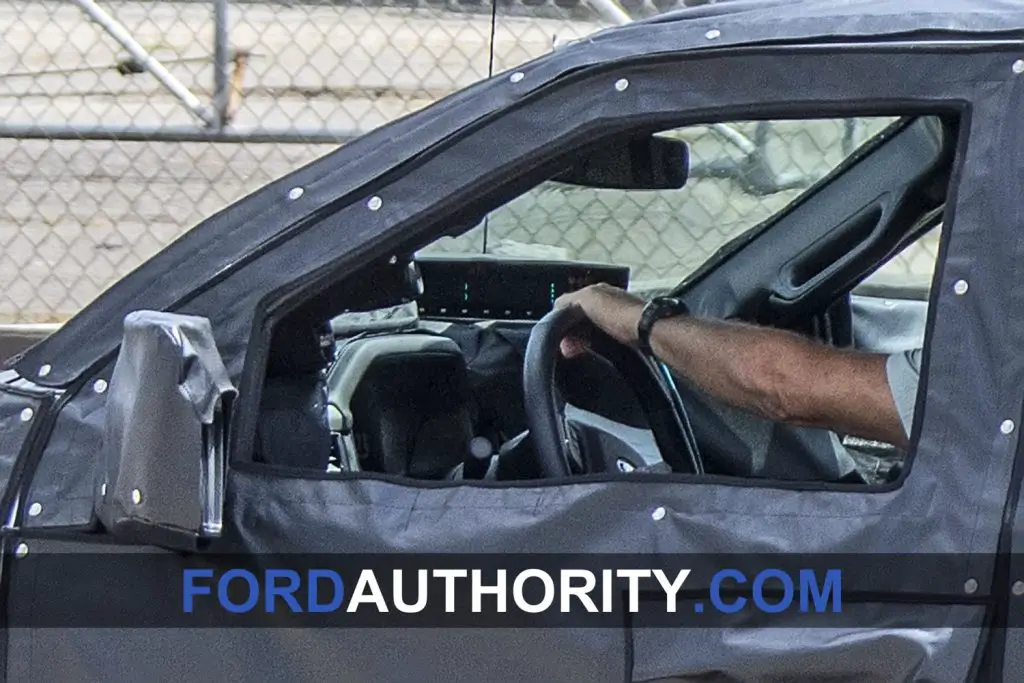 We've already examined a number of facets of the 2021 Ford F-150, including the updated styling, grille design, headlamps, LED lighting accents, and front bumper. Inside, the new truck will feature a wider center screen and expanded infotainment features.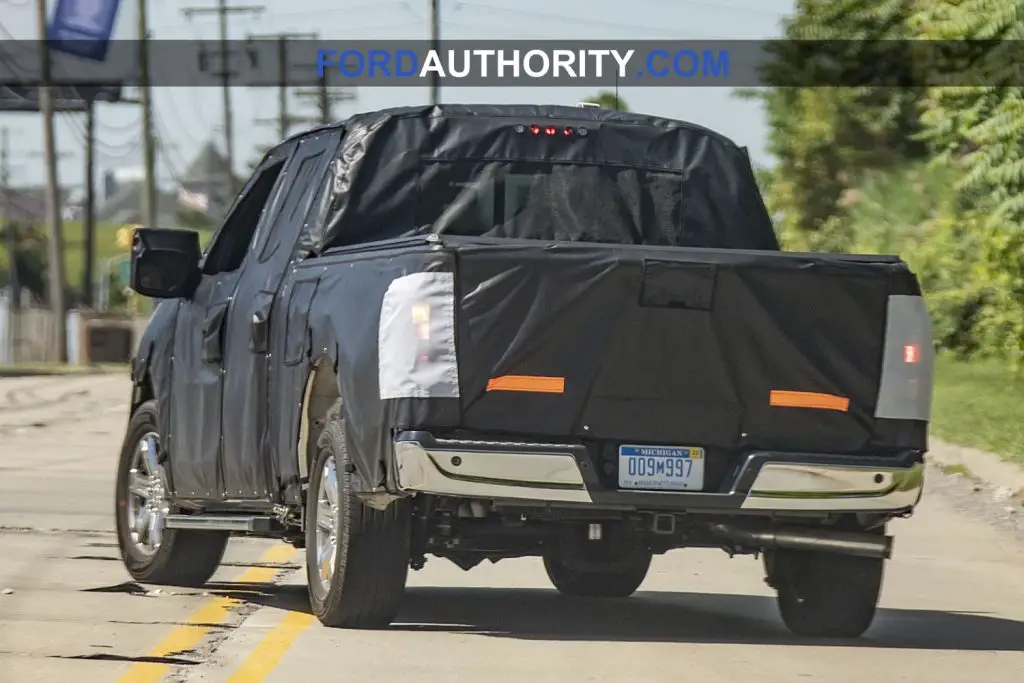 We also gave you an exclusive look at the new F-150's bed and what it will offer under the hood. Hence, we're eager to find out how – exactly – Ford will end up using these two A-pillar-mounted gauges. In the meantime, be sure to subscribe to Ford Authority for more Ford F-150 news and around-the-clock Ford news coverage.