Ford has announced the 25th annual Woodward Dream Cruise and it will be kicking off August 15th and run through Saturday, August 17th. Ford has announced the full itinerary for the weekend, which runs Thursday through Saturday. On Thursday the highlight of the day will be the unveiling of a new NASCAR Mustang at the event during a session called Track Talk.
The same day Ford will host a breakfast where it talks about how Ford Icons continue to be a strength of the company. The last session of that day is Built Ford Proud with engine builds and a chat about durability testing on the 2020 Shelby GT500. At that event, engineers will tear down and build a 2020 Shelby GT500 engine while explaining what it takes to deliver performance that can withstand the extreme use the car will endure.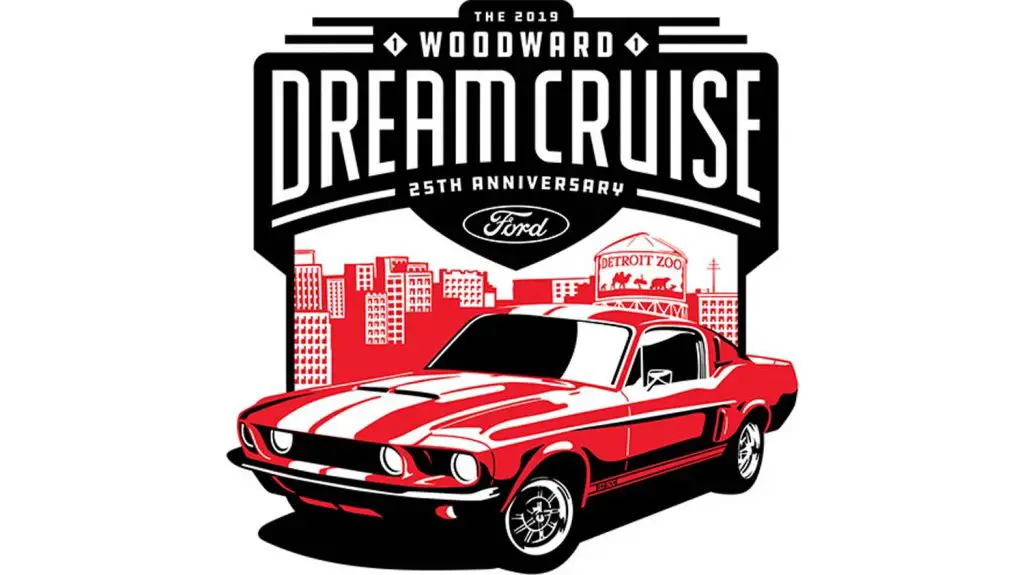 On Friday, the second day of Woodward Dream Cruise, Ford will unveil a special car called the Venom Mustang, a 2020 Shelby GT500 that has a one-of-a-kind paint color that is going to be raffled as part of the JDRF's annual fundraiser for juvenile diabetes, details on the car and tickets are expected Friday. Later that day the Ford Performance line up of vehicles will drive up Woodward in a "V" formation.
On Saturday, the final day of the Woodward Dream Cruise, Mustang Alley will kick off celebrating 21 years of a Mile of Mustangs with Ford expecting nearly 1,000 Mustangs to participate. Some of the above events are for media only; the Ford consumer display locations are:
Mustang Alley: 9 Mile between Woodward Avenue and Bermuda Street, Ferndale
Ford family fun zone: Pioneer Park, 4232 Parkway Drive, Royal Oak
Full Ford Performance lineup display: Duggan's Irish Pub, 31501 Woodward Ave., Royal Oak
Ford trucks display: CVS, 30900 Woodward Ave., Royal Oak
Bronco Club parking: Memorial Park, 31050 Woodward Ave., Royal Oak
Ford Fund's Driving Skills for Life display: Westborn Market, 27659 Woodward Ave., Berkley
Subscribe to Ford Authority for around-the-clock Ford news coverage.