The bros over on the YouTube channel WhistlinDiesel have an old Ford F-350 called "Carl" that is used for getting up to bro things like muddin' and throwing water balloons are people on four-wheelers. Carl the Ford F-350 has more than a few problems, its grab handles have ripped off and its missing most of its body. Generally, the mud truck is a piece of crap, but somehow it still runs.
The other problem with taking Carl on the trials in the pastures is that the Ford F-350 factory headlights had been knocked out at some point and replaced with LED light pods that didn't shed enough light on the trial. The bros decided to fix the no light problem with a total of 14 light bars strapped to the truck. The six new light bars are said to be Perform LED light bars that are metal cased to go along with the lights that were already on the truck.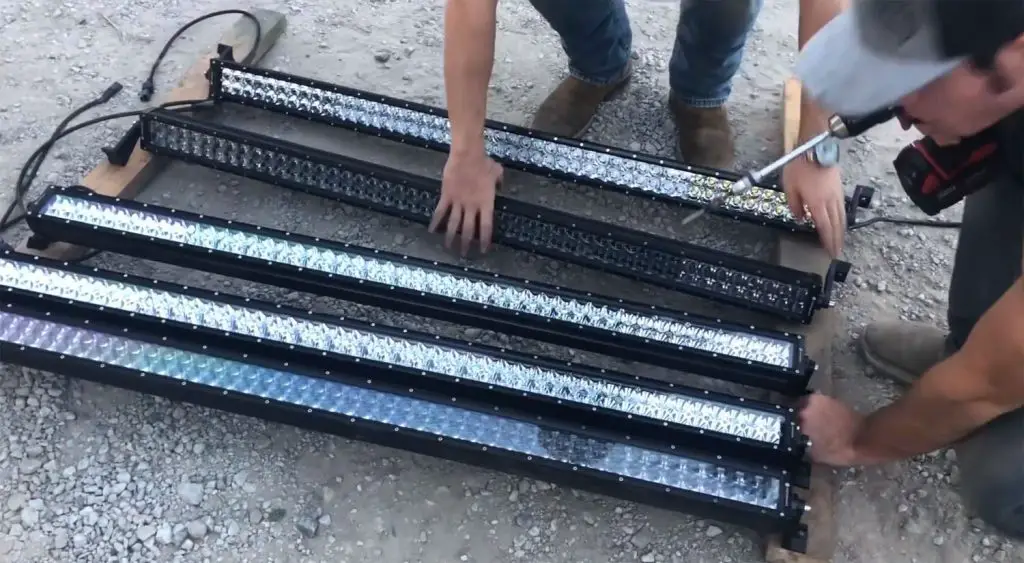 Each of them is said to have 45,000 lumens of light. The mounting technique used for the new light bars was to simply screw them to a wood frame and then mount that to the hood, directly in front of the driver. Carl the F-350 is all about safety. At one point in the video, each light bar is said to need 1800W to run, and one bro wonders how the battery would keep up. We assumed it wouldn't.
Somehow the guys get the six new light bars mounted and connected to the Ford F-350 where it creates enough light that we assume it can be seen from the International Space Station. The most surprising thing about the build is that the redneck light bar mount didn't fall off the truck during the entire night. if you have a more… conventional Ford F-350 and want more sound from the truck, Roush has F-350 exhaust systems.
Subscribe to Ford Authority for more F-350 news and around-the-clock Ford news coverage.
Source: YouTube