Moms and dads who have a baby they are looking to turn into a Mustang fan from a young age will want to check out the new walker from Kids2. The walker is in the form of a pink Ford Mustang Convertible. Kids2 and Ford partnered to launch the pink Ford Mustang convertible walker.
The Bright Starts Ford Mustang 3 Ways to Play Walker is designed for babies to play in at "almost any stage." Starting at six months old, babies can play in the walker with three different height settings to keep the baby's toes at the ideal height for them. When the baby starts to walk, the Mustang can be steered in any direction using push car mode.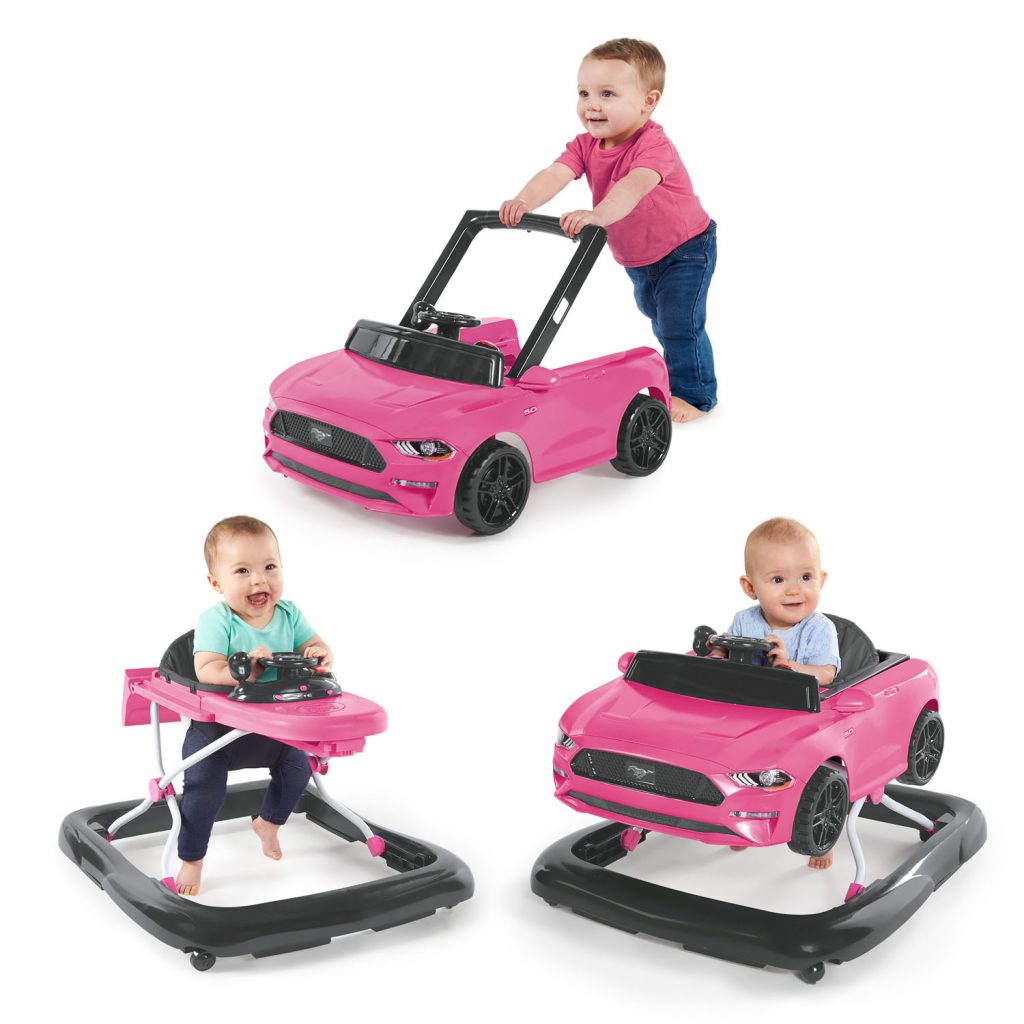 The device is designed to allow two babies to play at one time. A younger baby can play in basic walker mode while a more advanced walker can play with the Mustang push car. The dash in the Mustang with the steering wheel can be removed to allow kids to pretend to drive. The removable dash makes authentic Ford Mustang sounds.
The dash features a light-up ignition, gear shifter, and steering wheel. The device has rubber feet that brake the walker to keep baby from rolling away. The Pink Ford Mustang 3 Ways to Play Walker will land at Walmart stores in the U.S in August and will be available at other retailers in November. A red version will land in time for the holidays.
Ford and Kids2 already have an F-150 walker in white and red as well as a similar 3 Ways to Play Ford F-150 Raptor in black. Walmart sells the F-150 walker for $79.99, and the Raptor is available on Amazon for $99.99. Presumably, the pink Mustang walker will sell for the same price. Start her in this and 16 years later she might end up in something like Wonder Woman's Mustang.
Subscribe to Ford Authority for more Mustang news and around-the-clock Ford news coverage.
Source: Kids2