Everyone needs a hoodie at some point whether you are rolling around on the floor of a cold garage working on your Mustang or trying to stay warm down at the race track, a hoodie comes in handy. Lots of people like a hoodie with their favorite sports team or other logos on it.
Versace has made a new hoodie that looks like any old hoodie in black with a big hand warmer pocket on the front. On the chest area is the family Blue Oval Ford logo. The hood of the hoodie says Versace in page print that runs around the outside of the hood form shoulder to shoulder.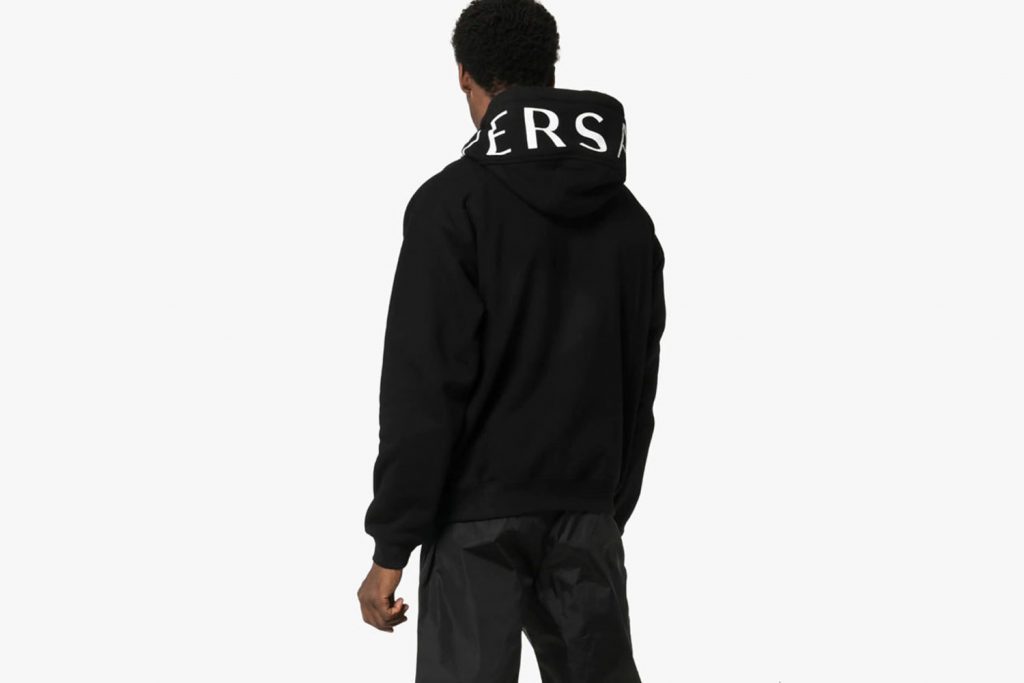 The Versace Ford logo hoodie is part of the designer brand's fall/winter 2019 line up. If you looked at the black hoodies in the photos and though it looks beautiful and hoodies normally cost no more than $60 or so, you might buy one, wait for the price.
The Versace Ford logo hoodie is selling for $1,176 at Browns. Yeah, over $1,100 for a hoodie with the same Ford logo you can find on any number of vastly cheaper logos. Versace is a known fashion brand; the name alone will make the hoodie worth it to some people.
You certainly don't want to mess up and roll around in the garage floor wearing a hoodie that cost $1,176. There are several Versace and Ford themed items in the collection, which mostly appears to have been designed with the help of The Joker. Donatella Versace says that the Ford-themed clothing came about as a way to express "the excitement of buying your first car." We wonder if Ford Credit will give 60-month terms on Versace clothing.
Subscribe to Ford Authority for around-the-clock Ford news coverage.
Source: Hypebeast