Camper vans are a much bigger deal in Europe than they are in the States. There are several Ford Transit camper vans in Europe that are converted by Westfalia based on the Ford Transit Connect like the Nugget camper. For camper van fans in Europe wanting something bigger with a centrally placed bathroom, Ford is teasing a new Westfalia converted Ford Transit camper van called the Big Nugget.
The Big Nugget Ford Transit camper van is built on the full-size Transit van with the long-wheelbase and high-roof that is 19.7-feet long. The Ford Transit camper van has front-wheel drive, a 2.0-liter EcoBlue diesel engine lineup, and has an interior standing height of 6.7-feet. For now, Ford is just teasing the Big Nugget camper van and is holding back on all the details and images until it is unveiled officially at the 2019 Caravan Salon in late August and early September.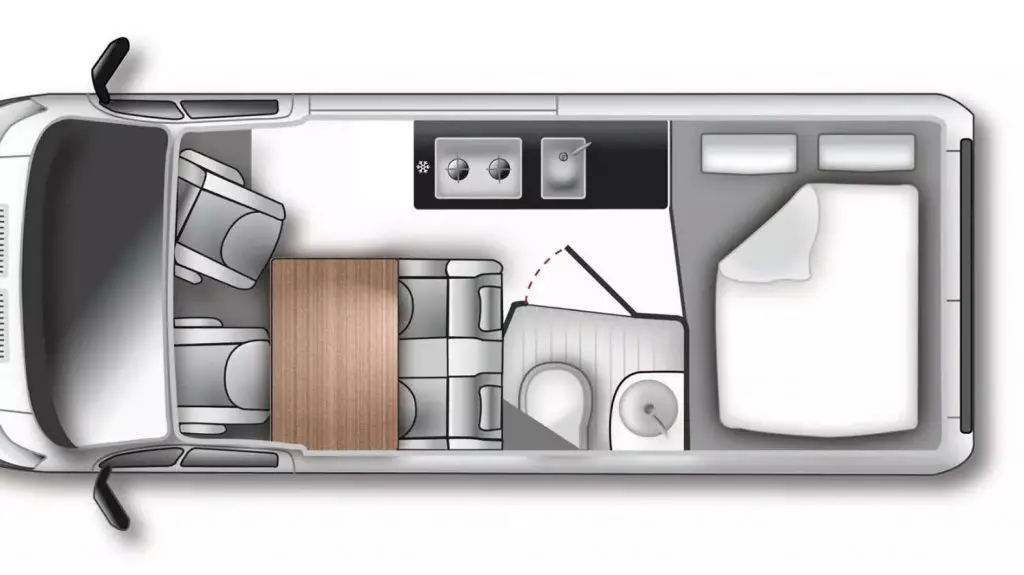 The Ford Big Nugget Transit camper van will be in dealerships in the first half of 2020. The only image that Ford has offered of the Big Nugget so far is one of the floor plan for the camper. It shows a double bed in the back of the camper mounted with the head against the passenger side wall.
The bathroom is in the center of the camper and is inside its own closet rather than behind a movable screen. The floorplan shows a four-seat dinette with the front seats of the Big Nugget turning around to face the rear of the camper. Right next to the sliding door on the passenger side is a dual burner stove and a sink with a small refrigerator underneath.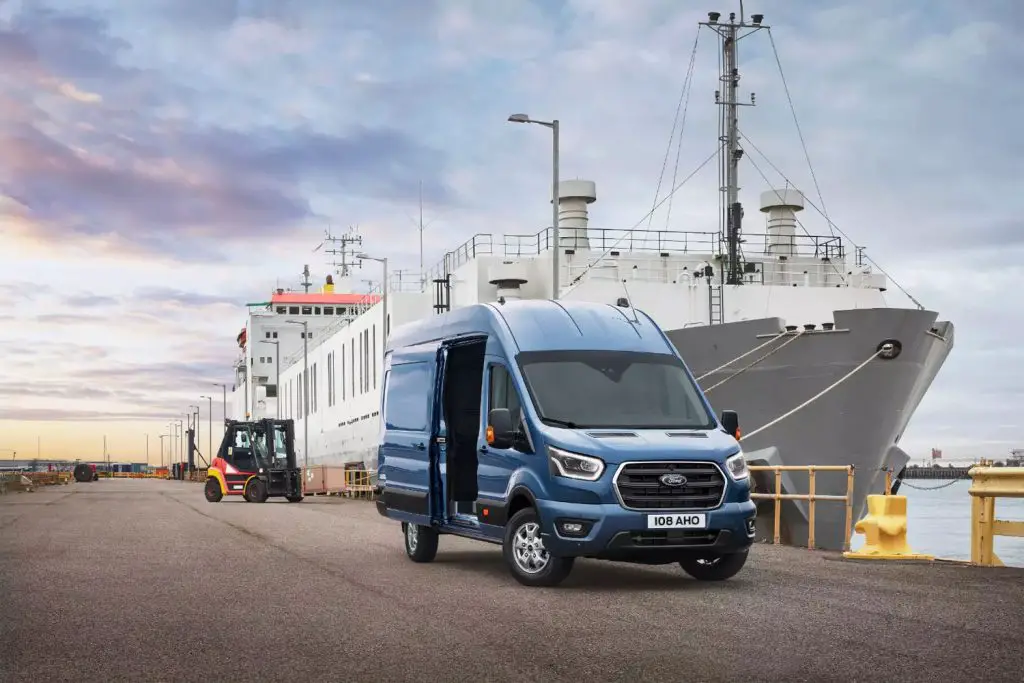 The double bed in the back promises 79 x 51-inches of sleeping space. The tabletop in the dinette is removable, and it's unclear if there is room for sleeping additional people with the table removed; pricing is unannounced.
Subscribe to Ford Authority for around-the-clock Ford news coverage.
Source: New Atlas