Robots are essential parts of the automotive manufacturing industry. They are used for tasks that require high precision or tasks that are too hard for humans. Many robots are used for painting and welding in automobile factories around the world. Changan Ford Automobile Co. Ltd. has a large number of robots at its plants in Chongqing, Hangzhou, and Harbin.
The Changan Ford Automobile factory awarded a contract to a company called ABB in 2015 to install complete body-in-white welding line to help build Ford Focus cars. The contract was for $52 million. The line features many large IRB 6700 and IRB 7600 six-axis robots along with advanced systems for laser welding, car body positioning and conveying, and door and roof manufacturing.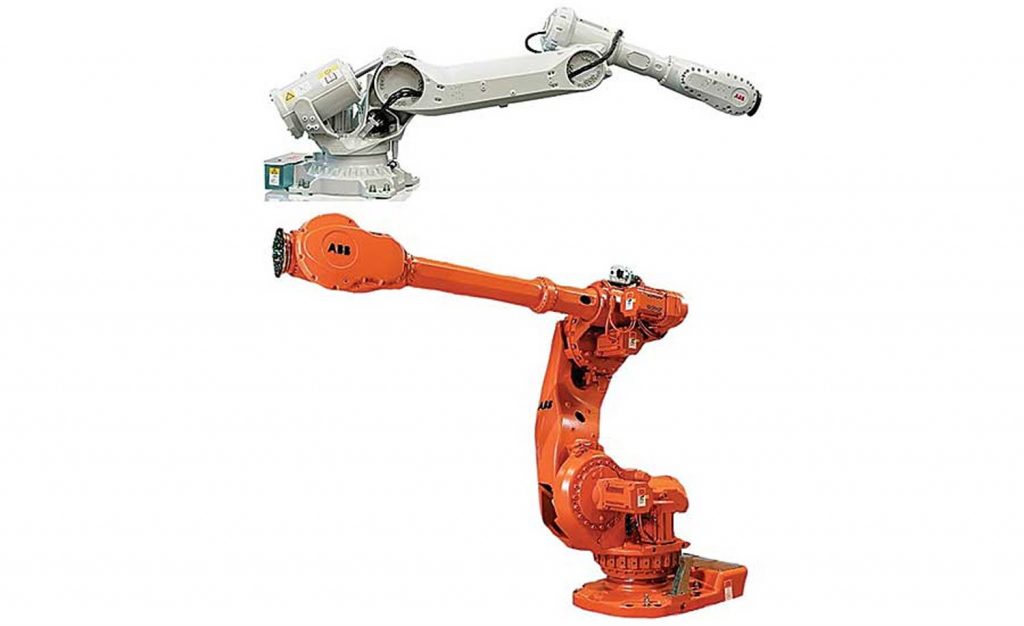 The Changan Ford Automobile factory IRB 6700 robots have a payload capacity of 150 to 200 kg and can reach from 2.6 to 3.2 meters making them ideal for spot welding, material handling, and machine tending applications. There are ten models in that robot series, and they can be floor mounted or inverted and offer an uptime rating of 400,000 hours between failures.
The IRB 7600 Robots have a payload of 150 to 630 kg and have high torque, and acceleration capabilities while being durable enough for harsh environments and have short cycle times. Along with those bots, the factory also uses the GateFramer positioning system that can produce up to six vehicle models on the same line with only 18 seconds needed to change between models.
The Changan Ford Automobile factory also uses the FlexTrack material handling tracks and FlexLifter vertical lifters. The track can handle up to 3,000 kg and can accelerate fast and position parts accurately. Modern automotive factories would be much less efficient without robots. Ford is ramping production of Lincoln vehicles inside China and will be putting robots to work.
Subscribe to Ford Authority for around-the-clock Ford news coverage.
Source: AssemblyMag