There are a number of special cars in the Mustang realm that people want to find. One of the most desirable of lost Mustangs is the job 1 1969 Boss 429, the first build of the most desirable pony car of all. The whereabouts of the first 1969 Boss 429 is a mystery now, but the gang over at Hot Rod have dug up some details on a couple of previous owners of the special car and are asking for any more details Mustang fans might have on the car.
The job 1 1969 Boss 429 Mustang was owned by a man named Gary Fohey between 1971 and 1976. He came by the car in 1971 after he left his personal 1969 Mach 1 at a local dealer overnight for some maintenance and it was stripped for parts by thieves. The dealership bought the car from Fohey for $3,500.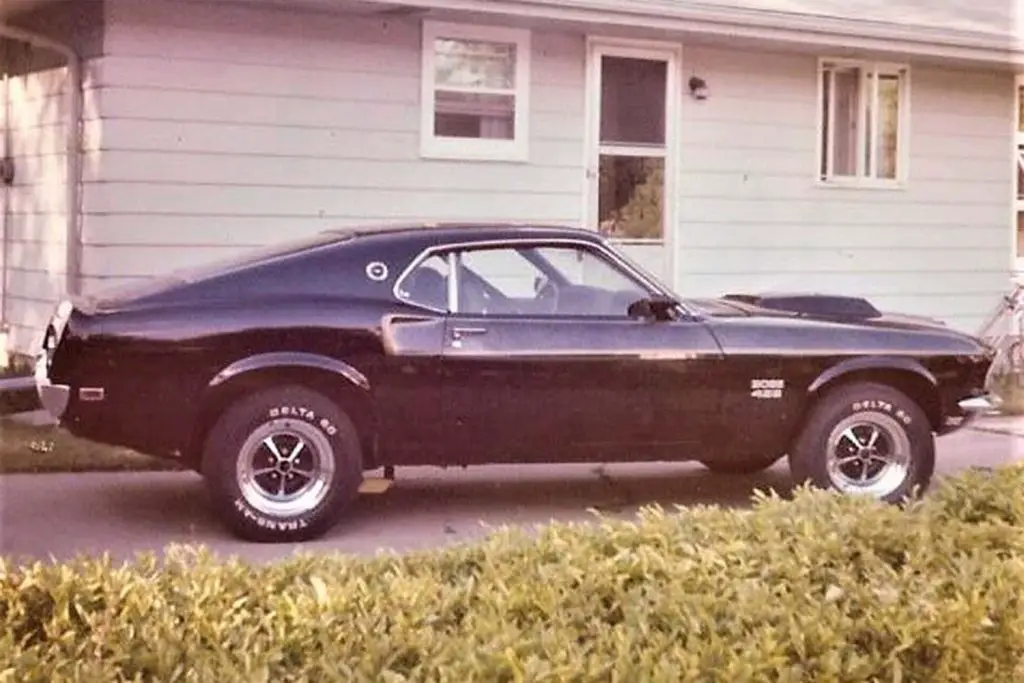 He headed straight to the local Car-X muffler shop and offered the owner of the job 1 1969 Boss 429 the $3,500 for the car, and the owner accepted. The muffler shop owner he bought the car from was Ronald Lamb, who had bought the car brand new from Jack Keller Ford. Lamb recalled to Fohey that the salesman had used the fact that the 1969 Boss 429 was the first one made to sell him the car. Fohey says that the car had only 500 miles on it when he bought it.
From 1976 to 1985 job 1 1969 Boss 429 was owned by John Adamek, a friend of Fohey. Fohey sold the car for $3,000, and the sale included three Boss 429 engines and a bunch of performance parts. No one knows what happened to the car after Adamek purchased it. Lamb could have possibly moved back to the Kalamazoo, Michigan area. Anyone who has information on this historic car should share it here.
Subscribe to Ford Authority for more Mustang news and around-the-clock Ford news coverage.
Source: Hot Rod