This old 1987 Ford Ranger looks pretty rough on the outside, but it is better on the inside. The EV has a manual transmission and charges from either a 220V or 120V outlet. The Craigslist ad for the 1987 Ford Ranger says that a "very capable older fellow" did the EV conversion on the truck.
The install looks surprisingly clean for a DIY build and has 20 batteries from electric golf carts. All the circuits are labeled on the EV, and 16 of the batteries are under the custom tilting truck bed. The other four batteries are located under the hood. An extra 12V battery under the hood runs all the 12V systems battery and charges from the 120v battery system.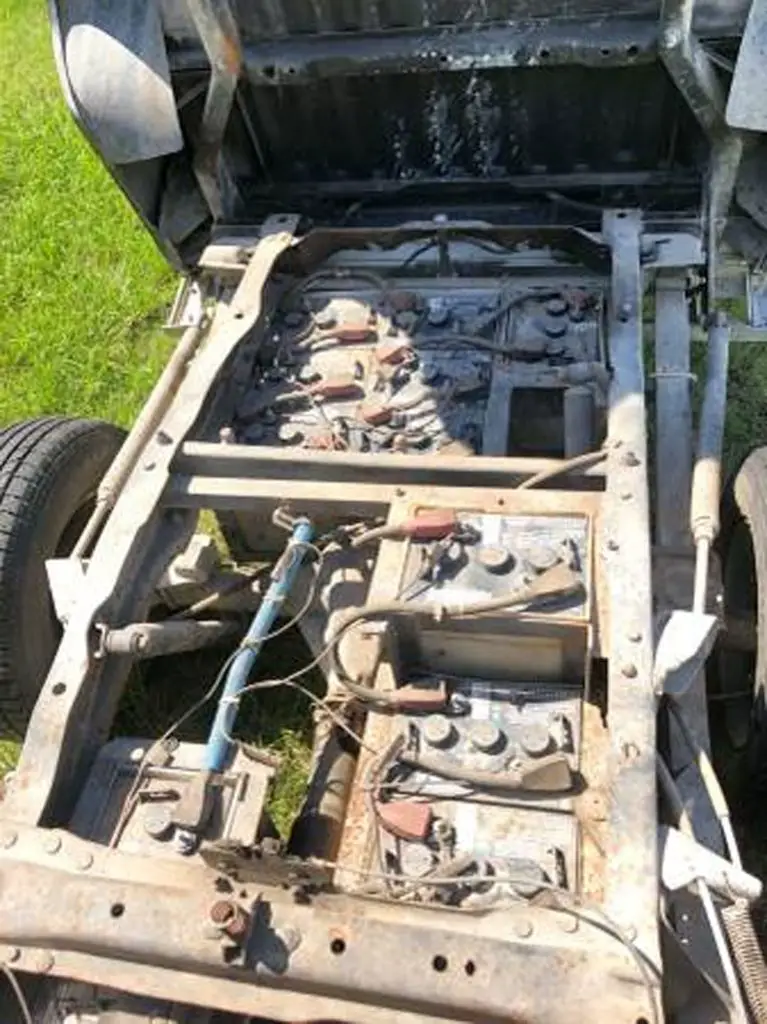 The body of the 1987 Ford Ranger is in good condition with no rust, but the original paint is faded and looking ragged. The interior has red cloth seats and carpet that are all in good condition. A charger for the batteries is included and needs 220V or 110V to charge. The batteries are all 6v AGM Deka golf cart batteries.
The seller claims that with a full charge, the electric 1987 Ford Ranger truck can go for about 30 miles. That assumes all the batteries are good and the truck is driven "very" conservatively. The truck is currently running and driving, but the seller says that it will need the batteries replaced soon. The Ranger can hit 60mph, but it's not meant for highway driving and is more of an in the city runabout. The seller also says that the truck has heat, but no AC. The 1987 Ford Ranger EV is being sold for $4,500. Ford has shown off its electric F-150, but there is no work on an electric Ranger.
Subscribe to Ford Authority for more Ranger news and around-the-clock Ford news coverage.
Source: Craigslist