The second-generation Ford F-150 Raptor is an awesome truck. The only thing a lot of people don't like is that the truck lacks a V8 engine under the hood. Hennessey Performance will take that EcoBoost V6 out and cram in a V8, but it will cost you a pretty penny. If you want to do a second-gen F-150 Raptor V8 swap, Hennessey isn't the only game in town.
PaxPower will also tuck a V8 engine under the hood of your Raptor. PaxPower was the first to offer that sort of swap. If you have a Ford F-150 truck that you want to build up to outperform a Raptor and have some of the cool F-150 Raptor styling, PaxPower can handle that too. The company will convert an F-150 Lariat, King Ranch, or Platinum F-150 truck to a V8 Raptor.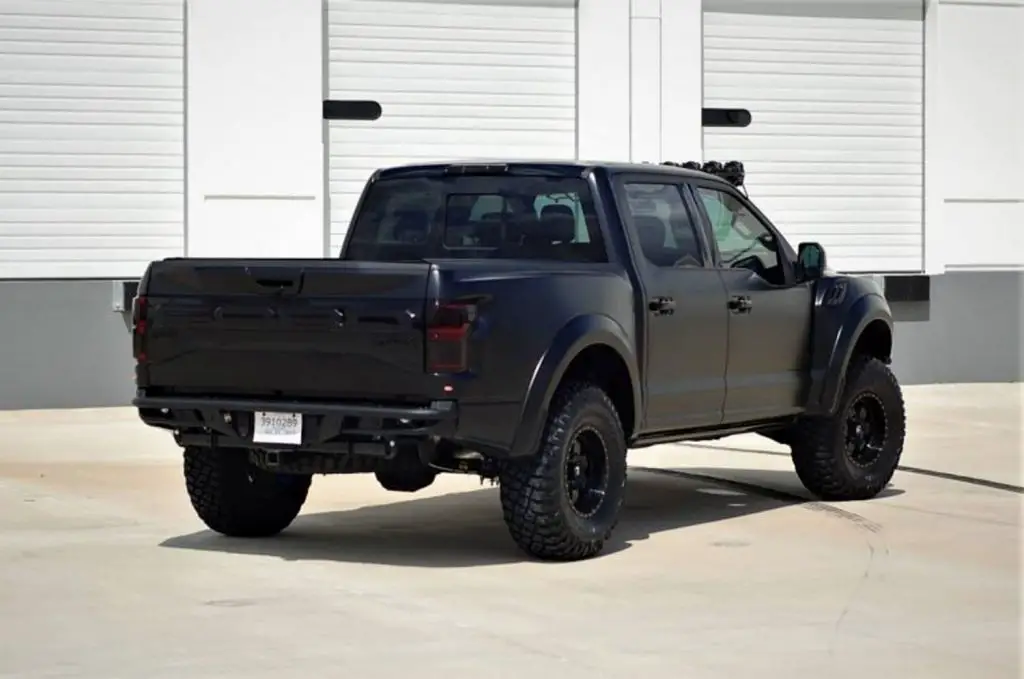 The conversion uses all-new OEM Ford Raptor suspension, chassis, and body parts. Powertrain options include stock 5.0-liter V8 engines making 400 horsepower up to Powerstroke V8 diesel options with over 550 pound-feet of torque. If you want that gas V8 with more grunt, PaxPower will strap a Stage 2 supercharger to the V8 giving you 758 horsepower.
The 758 horsepower Raptor V8 conversion is not cheap at $125,000, but it's much less expensive than the Velociraptor V8 at $160,000. A conversion using a base V8 truck will set you back $70,000. The truck in the images here is one such truck that started as a Ford F-150 Platinum with a 5.0-liter V8.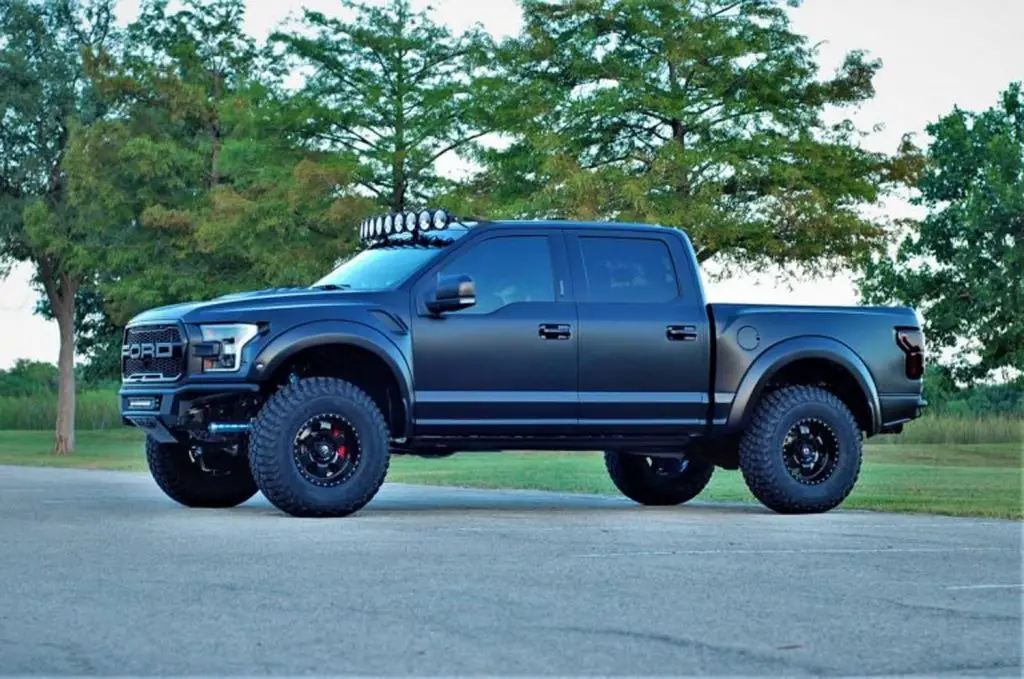 The stock body panels were replaced with new parts from Ford and the aftermarket. The wider front and rear fenders are fiberglass aftermarket parts that are 3-inches wider than stock. PaxPower claims the suspension on its converted F-150 trucks puts the Raptor to shame as it uses parts usually found on desert racing trucks.
Subscribe to Ford Authority for more F-150 Raptor news and around-the-clock Ford news coverage.
Source: CarScoops