Rally racing isn't that big in the U.S., and we've always hated that fact. We would love to see more crazy Europeans flying through the woods at tripel digit speed as they jump obstacles placed in the road by fans who seem to want to die under the wheels of a rally car. You can catch the rally action every now and again on TV, and it's awesome. Rally racing also spawned some of the coolest sports cars out there.
One such ride is this 1984 Ford RS200 Evolution. We usually think a racing car should have a V8 soundtrack or maybe the wail of a V10 or V12. You rarely think of a tiny 1.8-liter turbo four-cylinder as a good sound, but this 1984 Ford RS200 Evolution makes some fantastic sounds.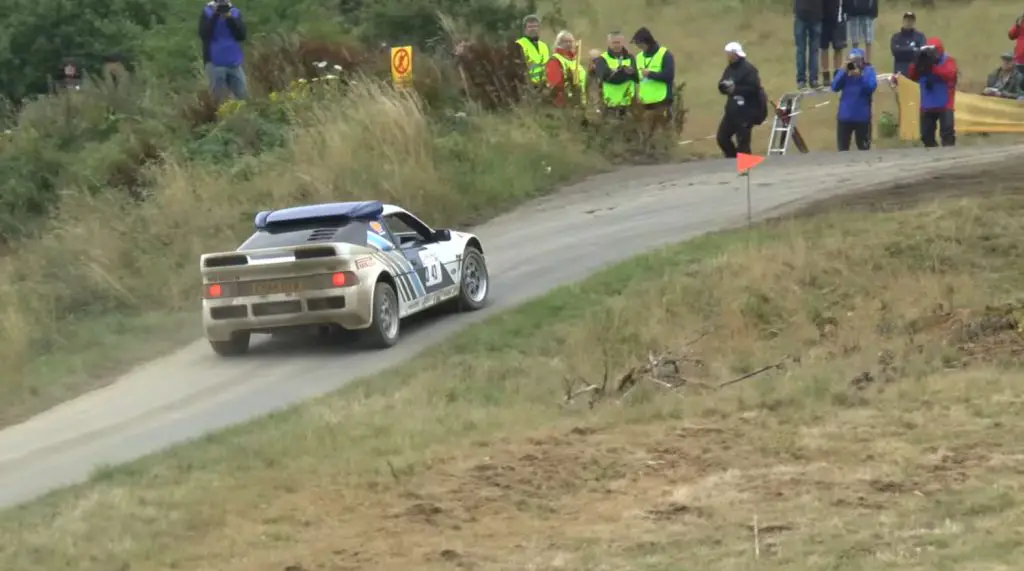 The sounds are mixed with a car that looks fantastic and belches flames on shifts. It makes for an incredibly sexy car. The 1984 Ford RS200 Evolution had to use a tiny 1.8-liter four to meet the homologation rules for the Group B series where the car raced. For those wondering, the little four made big power with somewhere around 450 horsepower in racing trim (says Wikipedia) with a 5-speed manual while weighing only 2601 pounds. These wild little cars were street legal, and very few were produced.
This isn't a new video, it was filmed back in 2015 as the 1984 Ford RS200 Evolution ran the Eifel Rally Classic Festival in Germany. If you are sleepy on a Thursday night and need something to keep you awake, this video will do it. The scream of that four-banger is the sort of wake up juice a car guy or gal needs. This 1986 RS200 was for sale a few months ago.
Subscribe to Ford Authority for around-the-clock Ford news coverage.
Source: Road & Track