One of the big mysteries about the Ford 7.3-liter V8 engine that was announced for the 2020 Super Duty trucks was how much power it would make. Ford has now gone official with the horsepower and torque ratings, and both have grabbed best-in-class gas V8 honors. The Ford 7.3-liter V8 makes 430 horsepower and 475 pound-feet of torque.
The Ford 7.3-liter V8 engine will be paired with the all-new 10-speed heavy-duty TorqShift transmission on Super Duty trucks. The transmission is designed for robust power, long-term durability, and ease of service, says Ford. The engine and transmission combo are good for both work and play.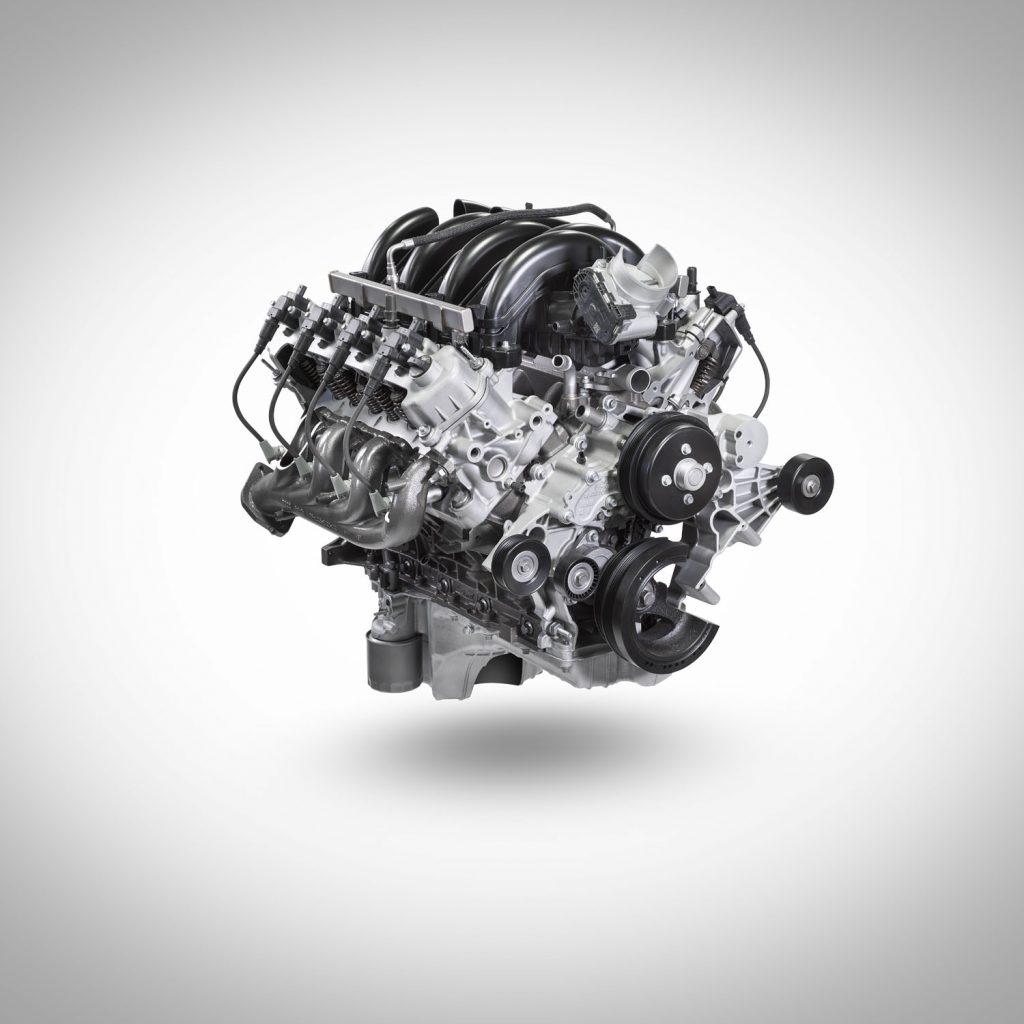 Ford is making the 7.3-liter V8 an option on the 2020 F-Series Super Duty pickup. The new Ford V8 will be fitted as standard on the F-550, F-600, F-650, and F-750 medium-duty trucks. The 7.3-liter V8 will also be standard on the E-Series, F-53, and F-59 stripped chassis trucks.
The Ford 7.3-liter V8 makes its peak 430 horsepower at 5,500 rpm and produces its best-in-class torque of 475 foot-pounds at 4,000 rpm. Ford notes that not only was the new V8 made for power and torque; it was also designed for working in harsh environments, including ease of maintenance and lower operating costs.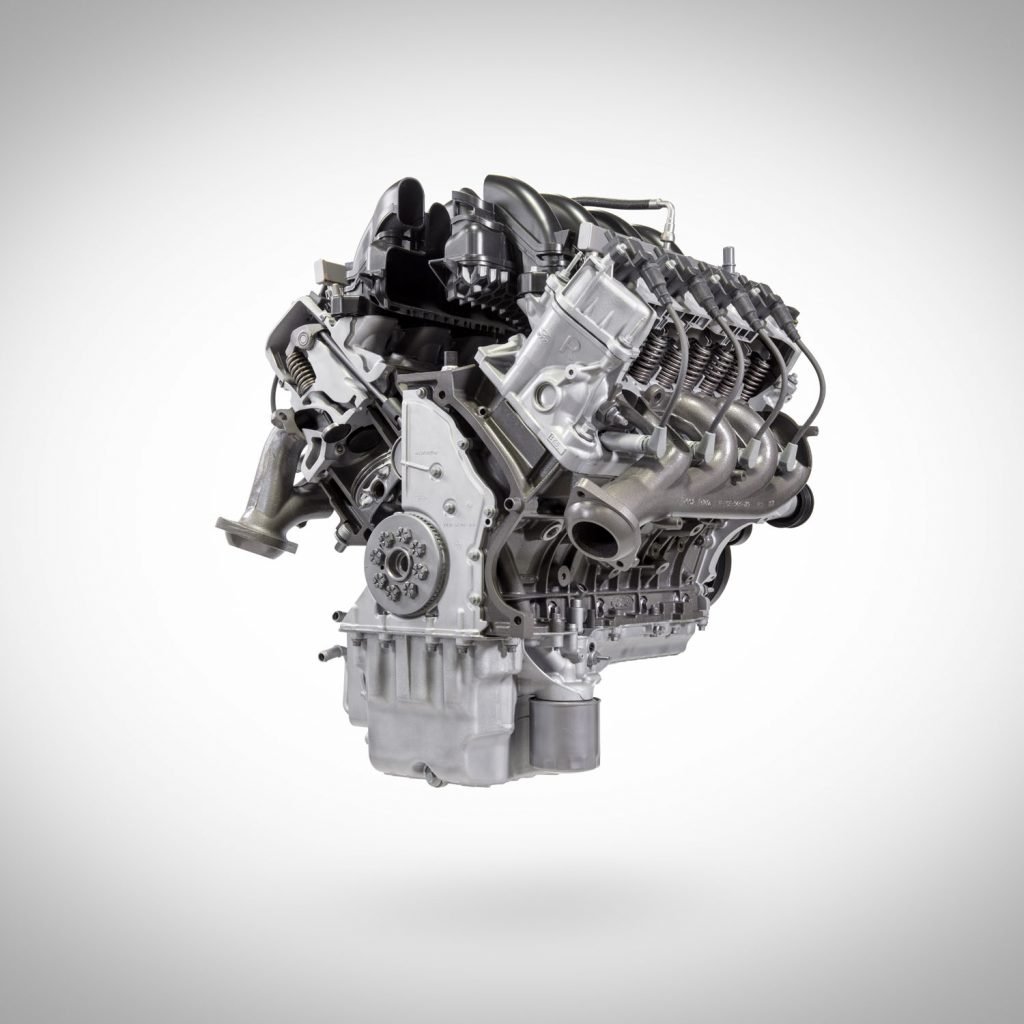 The new V8 will land first in the Super Duty F-250 and F-350 pickups as an addition to the base 6.2-liter engine. Ford notes that additional power and capability numbers will be offered along with towing capacity later this year. The big 7.3-liter V8 uses a variable-displacement oil pump, extra-large main bearings, forged steel crankshaft, and piston cooling jets to manage temps under load. While most trucks with the 7.3-liter V8 will use the new 10-speed HD transmission, the F-650 and F-750 will retain the 6-speed automatic.
Subscribe to Ford Authority for more Super duty news and around-the-clock Ford news coverage.