On Friday the Ford Assembly Plant in Louisville, Kentucky caught fire and fire services arrived on scene to extinguish the blaze. Fire public information officer J.T. Yuodis says that multiple fire teams were called out to the blaze due to the heat. Fire services were called after a fire was reported at the plant building on Fern Valley Road just before 10:30 a.m.
Fire crews were able to put out the blaze, but high carbon monoxide levels were reported at the facility once the fire was extinguished. Employees at the Ford Assembly Plant in Louisville were evacuated because of the high levels of carbon monoxide. Yuodis described the scene at the Ford Assembly Plant in Louisville as being a "long incident" because after the workers were evacuated and the fire was extinguished, the crews on the scene had to deal with a level one hazmat incident.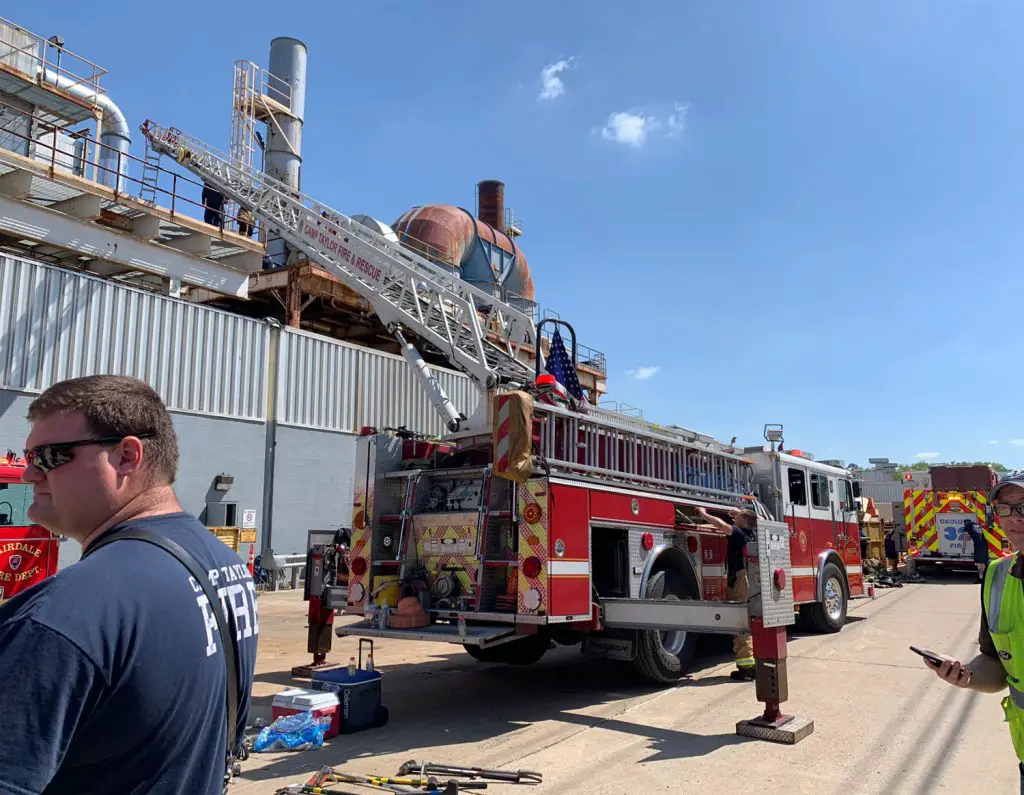 A level one hazmat incident indicates that the threat to the public and environment is minimal. Yuodis indicated that a level one hazmat event is a notification only for resources like MSD and other agencies. He stressed that there was no threat to the community, noting that the need for multiple fire companies at the scene was because of the extreme heat outside on Friday. It's unclear what materials prompted the level 1 hazmat notification at this time. The blaze shouldn't affect ongoing operations at the plant according to Yuodis.
In early July, firefighters fought a blaze at the Ford Sterling Axle Plant that started inside a piece of industrial equipment that held large quantities of oil for other industrial machinery in the facility. The fire was inside a machine that held 30,000 gallons of oil. That fire presented challenging conditions due to the smoke and having to work in tight spaces to extinguish the blaze.
Subscribe to Ford Authority for around-the-clock Ford news coverage.
Source: Courier-Journal