The all-electric Audi e-tron crossover SUV was recently spotted entering the Ford R&D facility in Dearborn, Michigan, confirming the Blue Oval brand is benchmarking one of the latest battery-driven utility vehicles on the market as it develops its own future EV model.
Prior to arrival at the Ford R&D center, the Audi e-tron was busy pounding out a few laps at the neighboring test track.
While it's tempting to tie this recent benchmark test to the Mach-E prototype we reported on yesterday, that would be off the mark, as the Audi e-tron is in an entirely different segment. The Mach-E will be the automaker's Ford Mustang-inspired all-electric crossover SUV, and should slot in at a lower price point and offer greater performance as well, as opposed to the larger, luxury-oriented Audi model.
The same goes for the Lincoln version of the Mach-E, which, although appropriately luxury-oriented, will still be smaller and less expensive than the Audi e-tron. Rather, the Lincoln-ized Mach-E will be much more of a Tesla Model Y rival.
So then, that begs the question – why is Ford benchmarking the Audi e-tron?
To put it simply, to find a baseline for a different model, something that's bigger and more luxurious than the upcoming Mach-E and its Lincoln-badged sibling.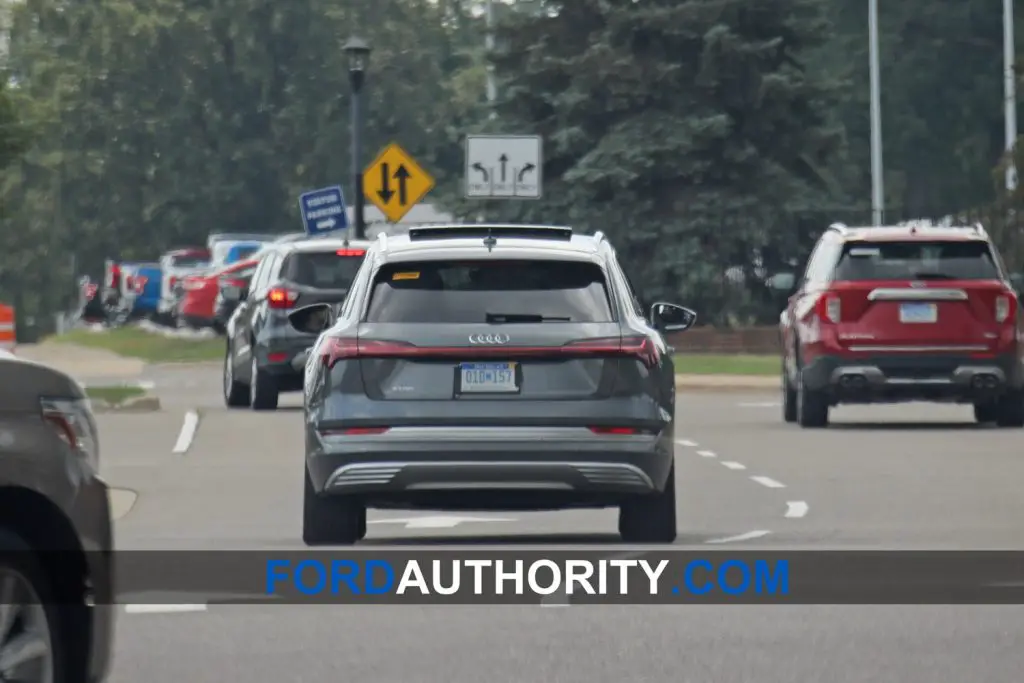 While we have yet to determine exactly what that other model might be, our gut says it'll be something more in line with the Lincoln Aviator in terms of size, price, and outfit.
That's an interesting prospect considering the current 2020 Lincoln Aviator Grand Touring plug-in hybrid is already offered with a pure EV mode that enables upwards of 20 local-emissions-free miles with a fully charged battery on board. For reference, the Aviator is equipped a 13.6-kWh battery pack mounted underneath the cargo floor.
If Lincoln were to offer an all-electric Aviator, it would make for a perfect rival to the Audi e-tron.
We'll keep on the lookout for further updates on Ford's EV development, so make sure to subscribe to Ford Authority for 24/7 Ford news coverage.