Just last week, we published photos of the new Ford Bronco Adventurer prototype doing some real-world testing. As our first look at the new "baby" Bronco, the photos revealed quite a few interesting things about the up-and-coming crossover. However, after closer examination, we found something else a bit unexpected – some seriously awesome camouflage.
Unlike the traditional zebra-patterned camouflage seen on past Ford prototypes, the Ford Bronco Adventurer is wrapped in what can only be described as "stick figures engaged in outdoor activities." No, seriously.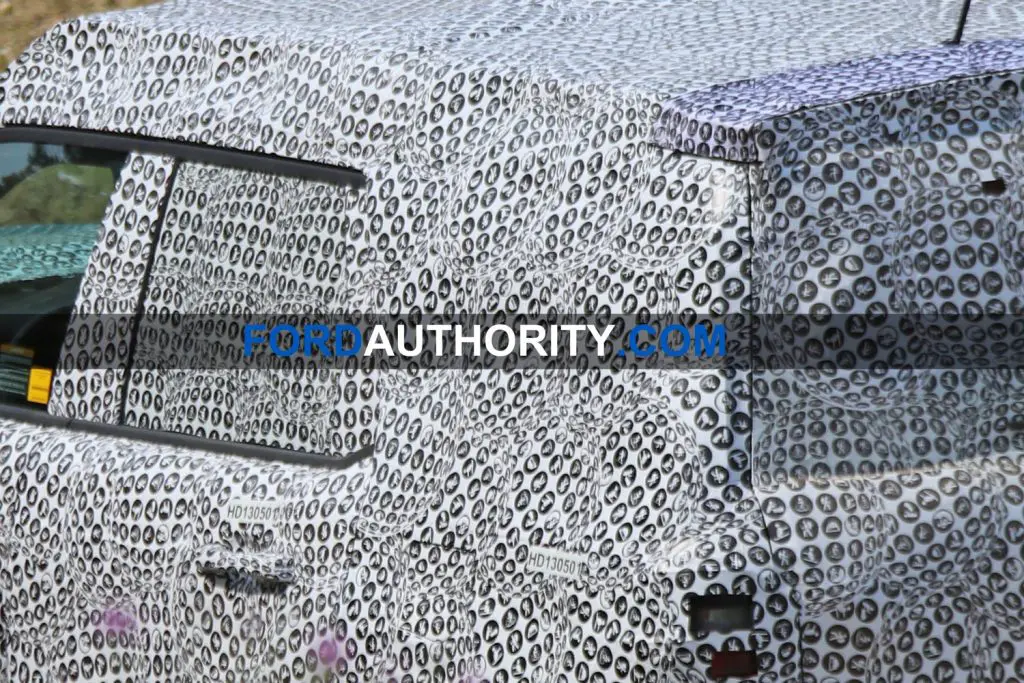 Zooming into the pattern, we find each black dot against the white background portrays a stick figure doing something like bike riding, skiing, hiking, camping, mountain climbing, and similar such hobbies.
Clearly, there's a message here – the automaker wants us to know exactly what the Ford Bronco Adventurer was designed to do.
It's a cute little Easter egg, no doubt about it, and makes us wonder if the Blue Oval brand has any other hidden messages planned for future prototype camo jobs. Maybe tire smoke and a drag racing Christmas tree for some upcoming sports car? We'll stay on the lookout to see.
Back to the Ford Bronco Adventurer. We recently revealed that the so-called "baby" Bronco would adopt the Bronco Adventurer name to help differentiate it from the "regular" Ford Bronco model as part of Ford's two-model strategy. The smaller model variant will feature a unibody construction based on the Ford C2 platform, as opposed to the body-on-frame construction of its larger sibling. Interestingly, Ford has yet to trademark the Bronco Adventurer name, but has trademarked various other names, including the name "Bronco Big Bend" and "Bronco Outer Banks".
As revealed in recent photos, the Ford Bronco Adventurer will feature short overhands and tall, boxy styling features front to back. Engine options will feature a selection of four-cylinder powerplants, with the option for three-cylinders and hybrids possible as well. Front-wheel-drive will be standard, with all-wheel-drive offered as an available option.
Subscribe to Ford Authority for more Ford Bronco news and around-the-clock Ford news coverage.