We know that Ford wants trucks to target all demographics since it left the car market in the States. It has the Ford F-Series for the full-size truck buyer, the Ford Ranger for the mid-size truck buyer, and there is room in the line for a smaller compact truck that would also be cheaper. Ford has confirmed in the past that a truck under the Ranger is coming and the truck was expected to be called the Courier.
Ford is now working to build families of vehicles around its most beloved models. This is happening with the Mustang with a Mustang-inspired EV crossover on the way. The return of the Ford Bronco gives another iconic Ford nameplate that the automaker can build a family of vehicles around. This opens up the interesting possibility, which we have talked about before, of a Bronco truck. Multiple versions of the Bronco was part of first-generation Bronco history, including a pickup version with a two-seat cab and an open bed in the back.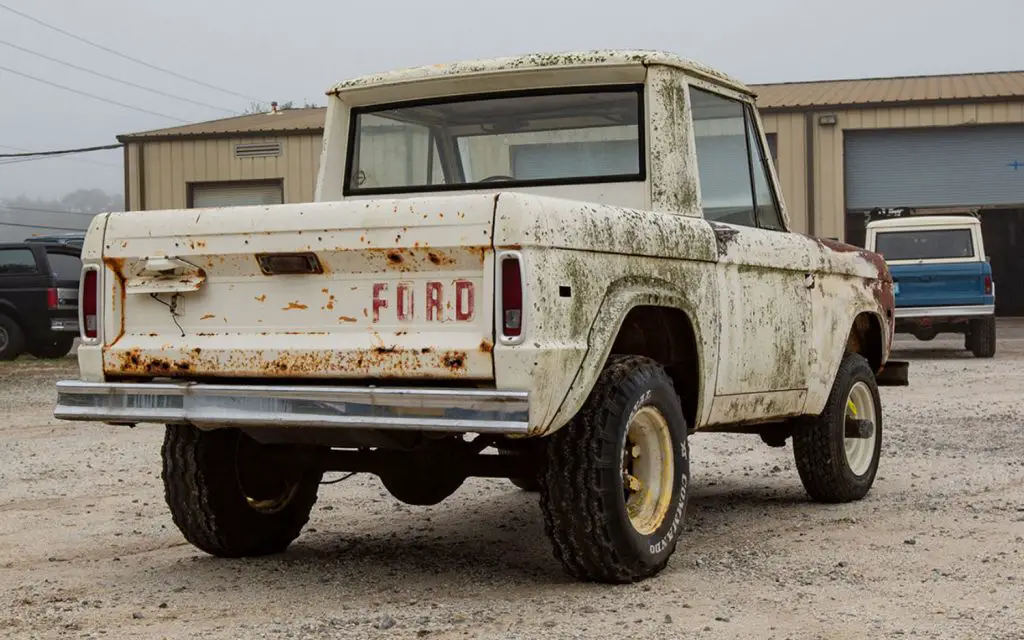 A Bronco truck would be a no brainer and would have better name recognition for Ford fans than the Courier name. The uni-body truck would be a nice entry-level to the Ford pickup segment and target those wanting utility in a smaller, cheaper package. As part of the Bronco family, the compact truck is expected to ride on the front-wheel-drive platform used by the new Focus in Europe.
Those frowning at the thought of a front-wheel-drive pickup should note that an all-wheel-drive version is expected. Ford has the power options for a Bronco truck with a 2.0-liter turbo inline-four available that could fit a compact truck or any of several other Ford engines currently used in the Ford car range sold in Europe. A two-door, compact, cheap Bronco pickup sounds good to us.
Subscribe to Ford Authority for more GT500 news and around-the-clock Ford news coverage.
Source: MotorTrend