Ford has been offering young drivers a program called Ford Driving Skills for Life, which turned fifteen back in 2018. The program is trying to help young drivers more safely share the road with cyclists using virtual reality. The Ford Driving Skills for Life virtual reality program is intended to allow participants to virtually share different points of view between a cyclist pedaling down the street and a vehicle in similar circumstances.
Ford Driving Skills for Life facilitator Mike Speck says that most driver education is designed to get students to pass a test. Ford is modeling proper behavior. One of the virtual scenarios that students are put in has a virtual cyclist seated on a stationary bike and gives the student a "fairly" realistic look at how it is to crest a hill, turn a corner, and end up behind a car that could stop or turn suddenly.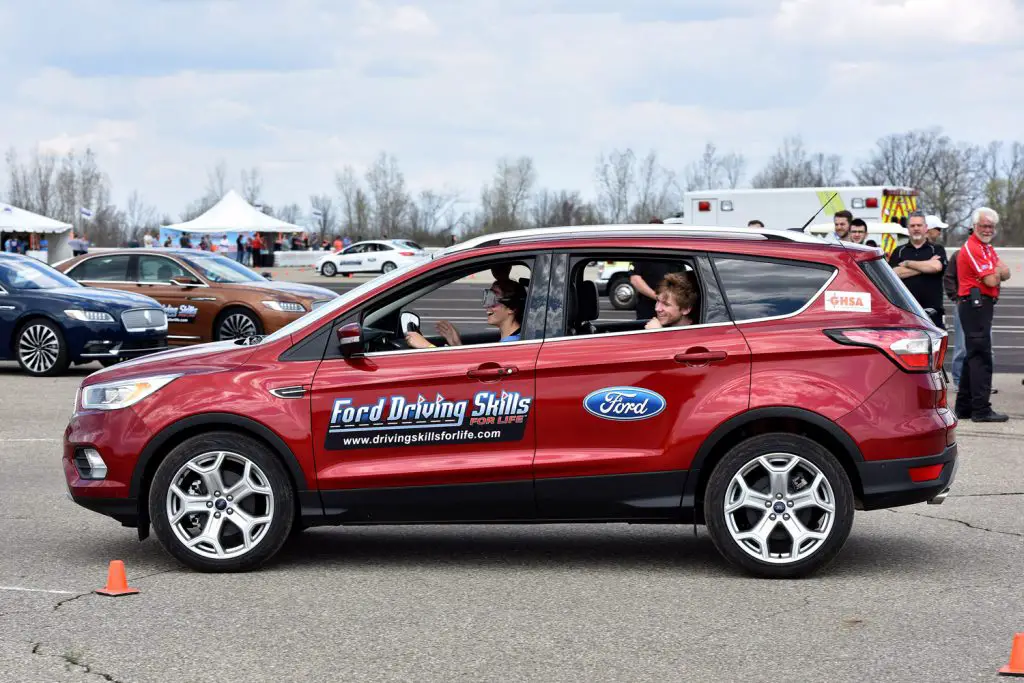 The scenario also shows a view from inside a vehicle that shows how surprising it can be for a cyclist to seemingly appear out of nowhere or disappear in a vehicle blind spot. Ford Driving Skills for Life also teaches hands-on driving skills instruction in a real vehicle. Driving skills for life started in 2003 and is funded by the Ford Motor Co. Fund, the philanthropic arm of the automaker.
The virtual reality experience was added to the U.S. market in 2018 and is called WheelSwap. The launch in the States followed a pilot program that launched in Europe. Ford Driving Skills for Life is a free program that is offered at high schools, youth groups, religious groups, and other places where Ford has an audience. The program also needs enough space to operate a closed course for driving instruction. Ford says that since it was founded in 2003, more than a million newly licensed drivers have participated in the program.
Subscribe to Ford Authority for around-the-clock Ford news coverage.
Source: Forbes