Ford says that it wants to change the perception of factory work and make its plants more interesting places to work. Talking up its plants comes at an interesting time where Ford wants its factories to be more appealing to workers, but in many parts of the world, it is laying off workers to shore up profits. Ford's Michael Mikula is the chief engineer of advanced manufacturing.
He says that there is an "unfortunate paradigm" that going into the plants is a "death march" and that you never come out. He says that Ford is trying to teach people that the environment of manufacturing is very different now. Mikula says that the manufacturing plant "can be a fun, exciting, and sexy place to work."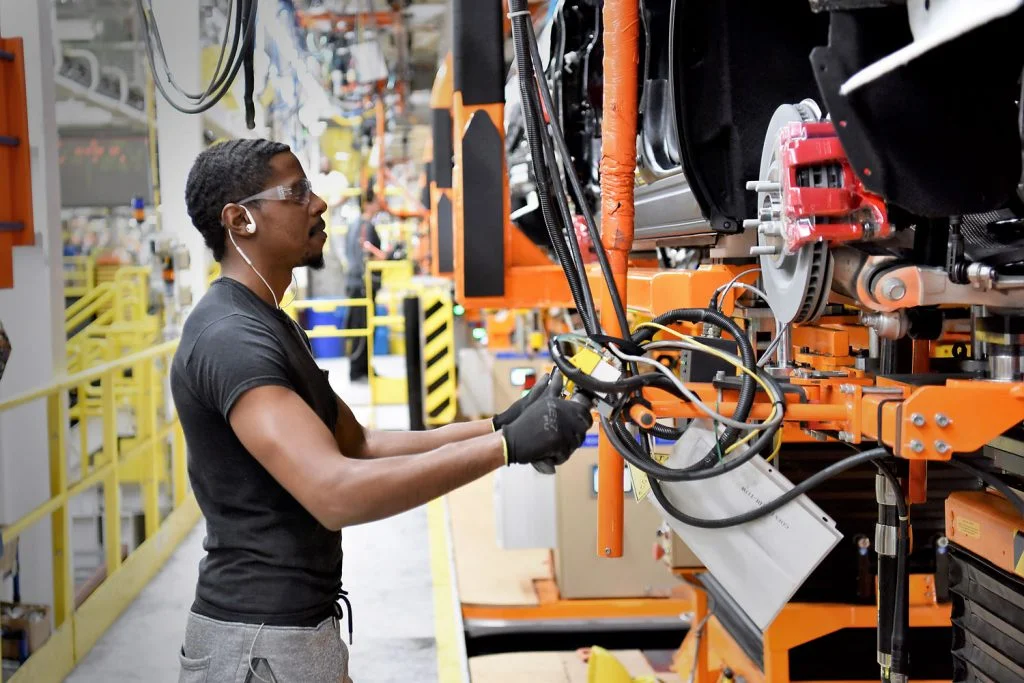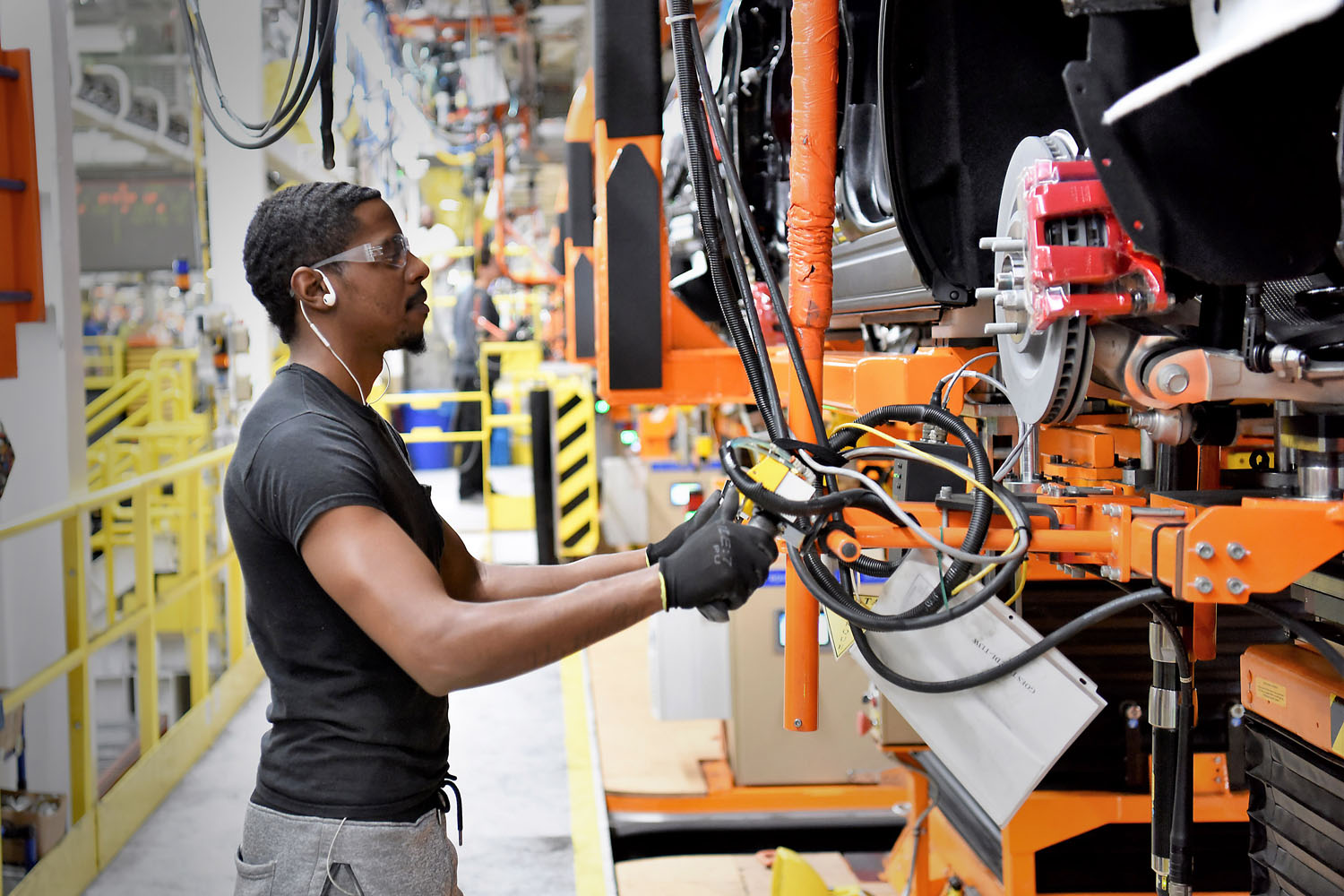 The Ford factory of today uses data and connected systems to help build vehicles faster and more efficiently. Ford uses a number of innovations in its Ford factory locations around the world, like drone inspections at sites in Europe. Ford factory locations also use collaborative robots to help workers with repetitive tasks.
Some workers at Ford factory locations wear exoskeleton devices to help them avoid injury. Mikula says that when Ford CEO Jim Hackett talked about his vision for the connected city where vehicles talk to infrastructure and other connected devices, "those of us in manufacturing were a little bit offended by it." Mikula says that the vision said nothing about manufacturing, but the manufacturing teams have come to embrace the concept.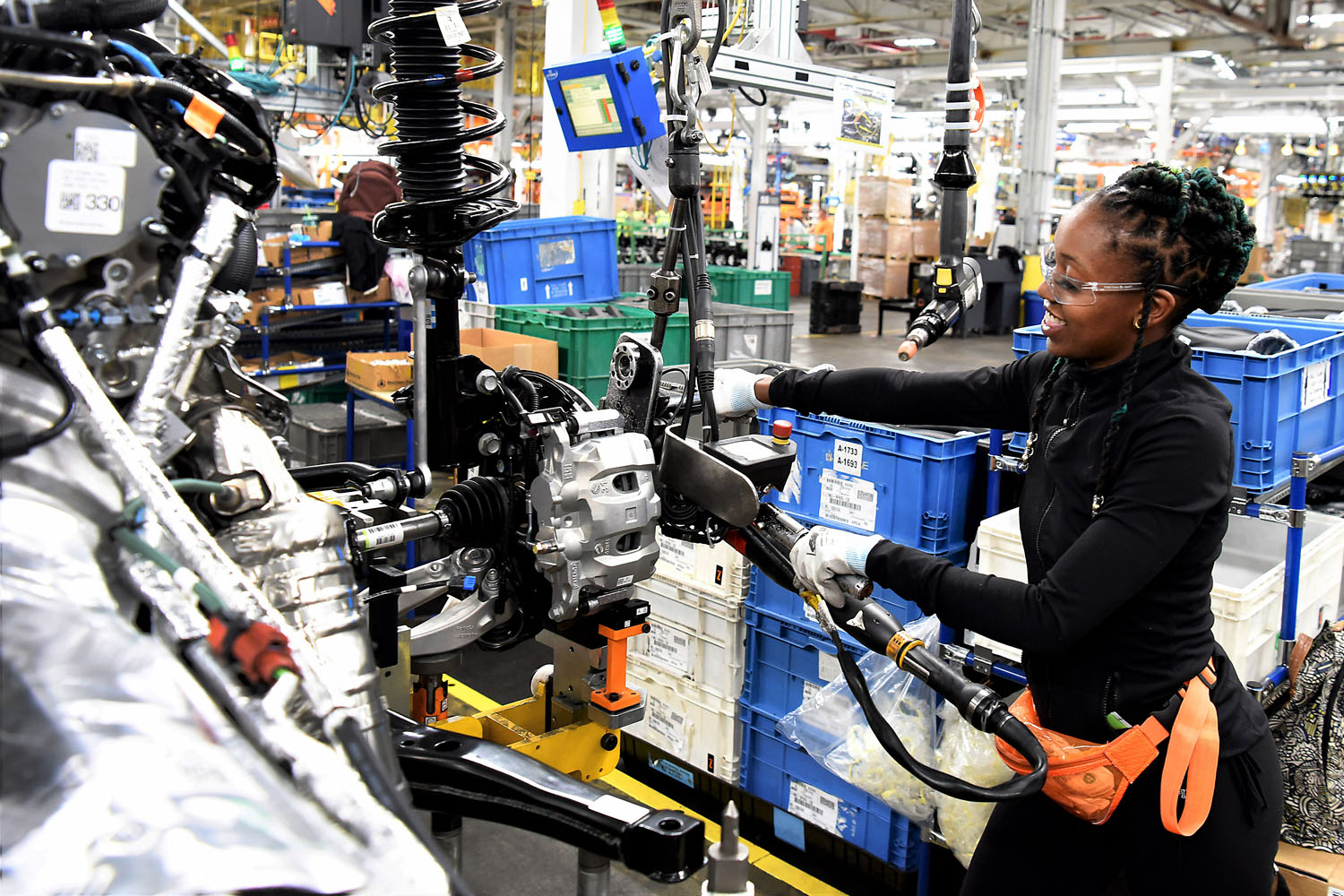 Ford has spent big money revamping its Chicago factory with a spend of about $1 billion. The renovated location includes about 600 robots and 41 break rooms for workers. The renovated factory makes the Ford Explorer and Lincoln Aviator.
Subscribe to Ford Authority for around-the-clock Ford news coverage.
Source: Autonews