This summer is a big deal for tens of thousands of hourly workers that work for the big Detroit automakers like Ford. UAW contract negotiations are set to start, and so far no one knows which of the big automakers – Ford, GM, or FCA – will go first. Scuttlebutt suggests that the first negotiations will happen with Ford.
Officials have made no decisions in the UAW contract negotiations yet, but industry and union sources indicate that the UAW relationship with Ford is the most stable and least contentious. Ford is reportedly viewed as a good-faith partner according to union negotiators.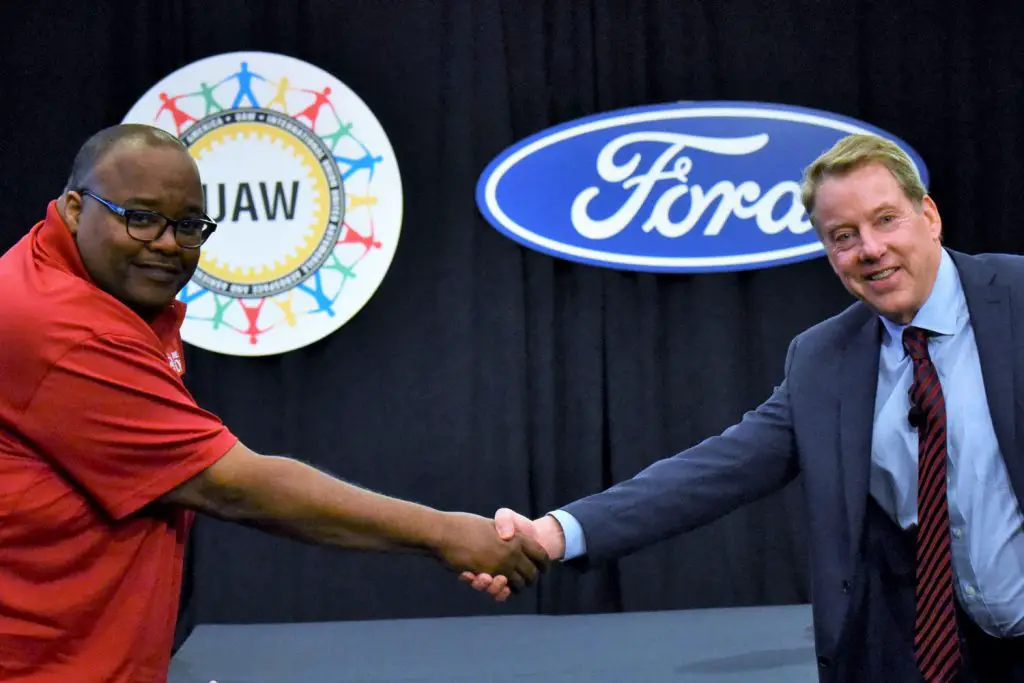 That doesn't mean that UAW contract negotiations with Ford will go smoothly. The negotiations are expected to be very aggressive with the union and Ford fighting over health-care costs, hourly wage increases, use of temporary workers, and reducing the 8-year grow-in period. The grow-in period is the time it takes a new UAW worker at a Ford plant to move from the lowest wages to the highest wages.
When it comes to UAW contract negotiations, going first can be a hard position to be in. An unnamed source from an automaker says that everyone wants to know who is going first. Going first allows the automakers to control their destiny, but it also puts a target on your back says the source.
A UAW member says that the workers think Ford will be the best deal. The most anger, according to that UAW member, is focused at GM. GM is closing plants while "making a ton of money."
If Ford goes first, UAW leaders could use a deal reached with the automaker to establish a base that can be used to force other automakers into similar deals. If negotiations are unsuccessful, the 148,661 hourly workers that make up the union will consider striking against one or all of the automakers. That means that workers will need to figure out how to support families on the $250 weekly UAW strike wage.
Subscribe to Ford Authority for around-the-clock Ford news coverage.
Source: Detroit Free Press