In the past, a Ford patent turned up that showed plans Ford had to turn the bed of the F-150 truck into a movie theater for serious tailgating. A new Ford patent app has now turned up, and it shows a similar method that Ford is considering for adding a projector to the hatch of an SUV for movie watching on a big screen.
The Ford patent app was initially filed in April 2017 and has been published recently. The line art shows a projector that is put into the area of the rear hatch where the latch mechanism would be. When the hatch is opened the projector can throw an image on a big screen an unknown distance from the car.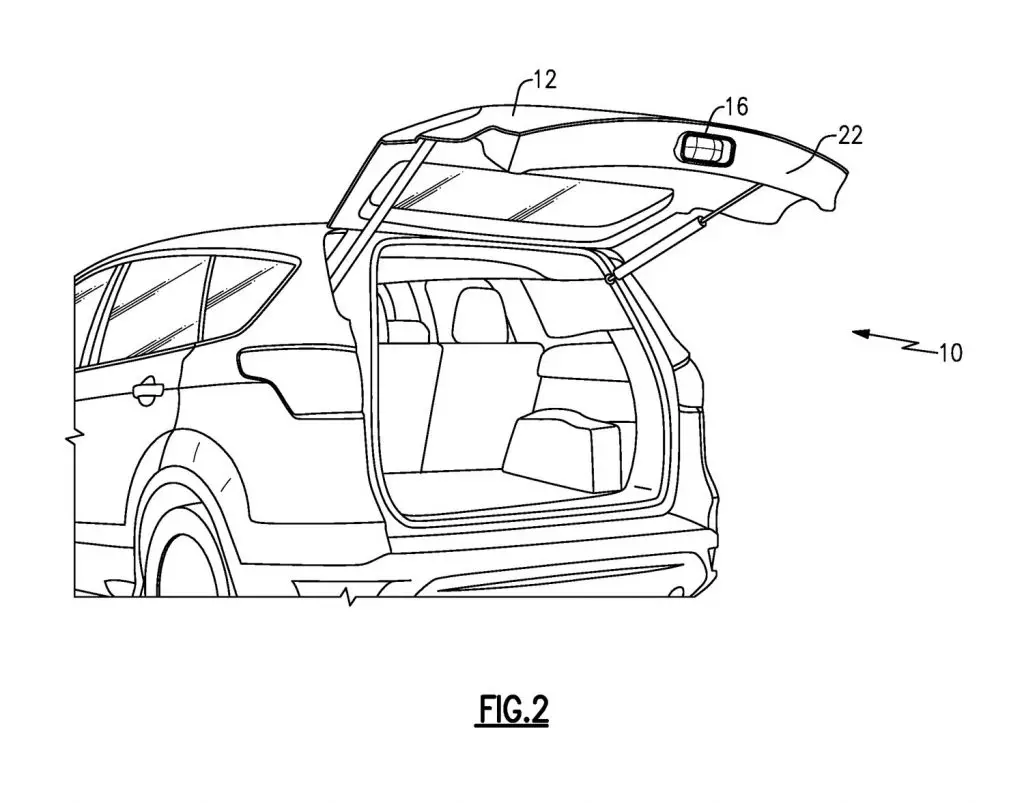 The projector device can also double as a bright spotlight for nighttime festivities. This sort of projector would be great for car camping where you might want to watch a movie. You could also use it for gaming on the go. Projectors are generally very bright; it's hard to imagine the device not blinding people when used as a spotlight.
One thing that we are curious about is the latch mechanism. The line art doesn't show what would be done with it. Perhaps it's moved to a different area, or maybe it's in the normal location and the line art just doesn't show it.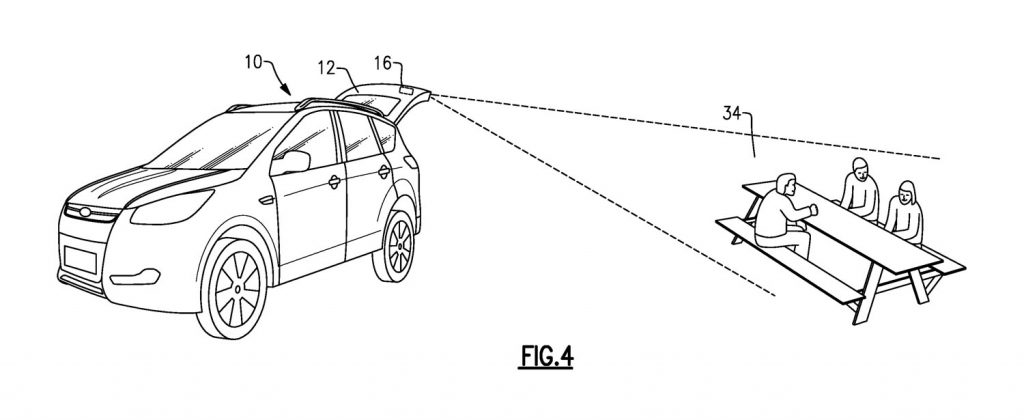 We are also curious how Ford would make the projector robust enough to survive the repeated slamming that a rear hatch door is subjected to. That area also tends to get wet when the hatch is opening in the rain. As with all Ford patent apps, there is no guarantee that this tech will ever come to market.
Subscribe to Ford Authority for around-the-clock Ford news coverage.
Source: The Drive