A Ford patent application has turned up online that was published on August 22nd, 2019 after being filed on February 19th, 2018. The patent has some interesting line art that appears to go with the patent we talked about in the past for removable doors, presumably for the Ford Bronco. The patent app talks about a removable door that has an airbag even when the door is removed.
The patent application is titled "Assembly and method Using An Inflatable Device Within A Vehicle Having a Detachable Door." The key detail in the patent is the ability for the airbag to transition from a less expanded position to a more expanded position. The gist of what the Ford patent seems to be getting at is a way to use an airbag that deploys to protect occupants even when the door is removed.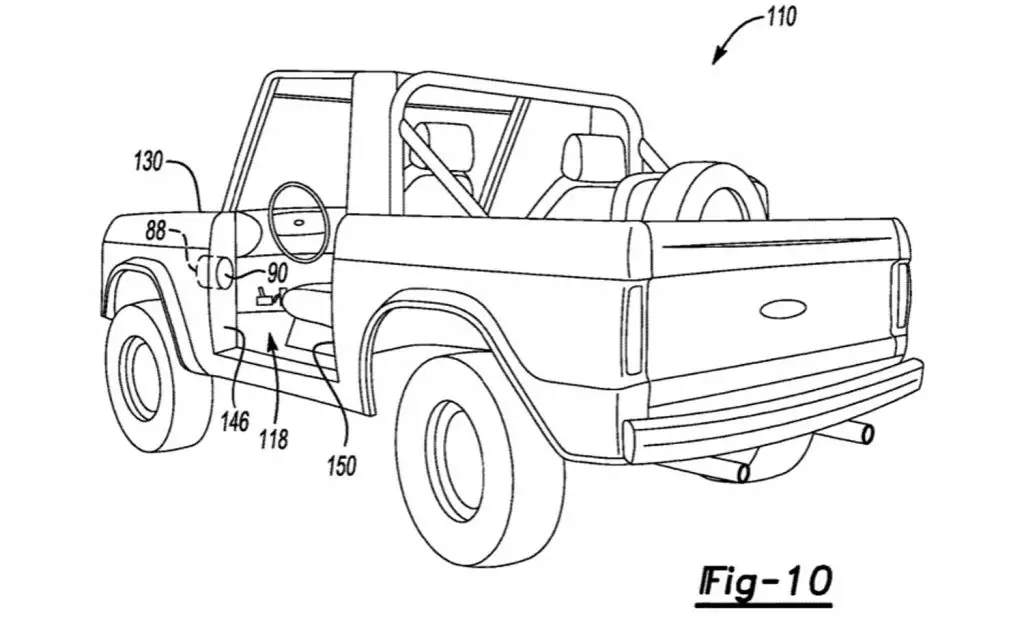 As with all Ford patent applications, the verbiage in the document is hard to follow; it doesn't simply state what Ford is trying to do. The gist of what we can make out in the Ford patent application has to do with two styles of structures left behind when the doors of an off-road vehicle are removed. Ford says that the removal of the doors leaves behind a "cage member" sounding something like the tube doors that are popular add ons for the Jeep Wrangler. Ford notes that other vehicles would leave behind no cage members. We assume the Ford patent is talking about the baby Bronco and the full-size Bronco.
The Ford patent application talks about a vehicle that has the door assemblies at least partially housed inside a recess on the front side or the rear side of the door openings. However, the system works; it has an airbag to protect the vehicle occupant if the door is removed. The patent does say that some doors would remove the airbag with the door.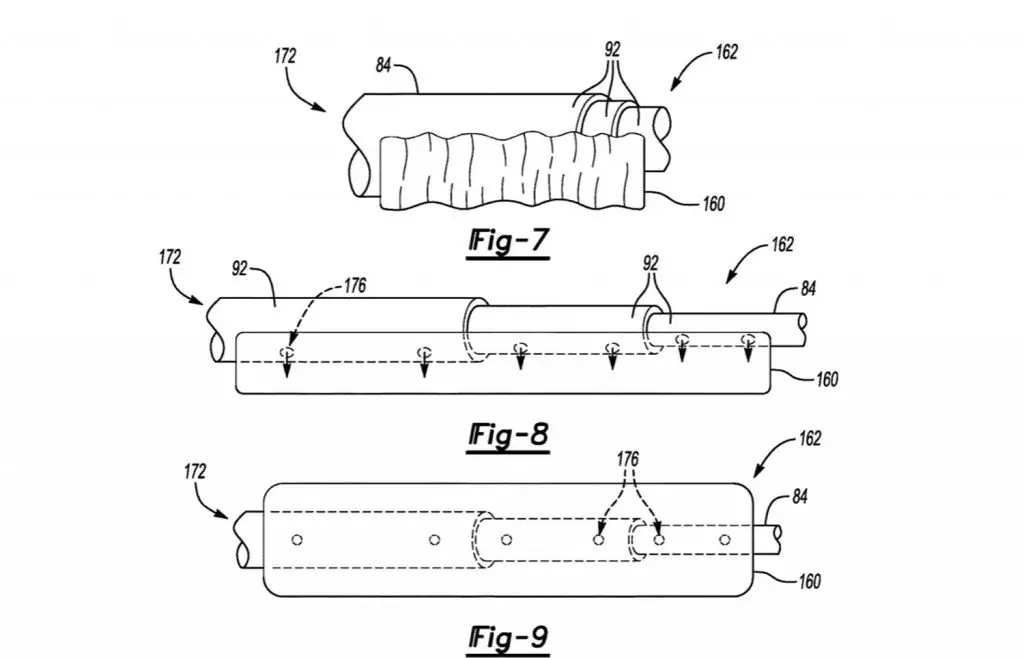 On vehicles that presumably don't have a door assembly left behind in the openings, the patent talks about a gas-powered system that would deploy the telescoping airbag assembly into the deployed position. We envision a complete open door opening that in the event of an accident would have a telescoping bar system that deploys with the airbag in place.
Subscribe to Ford Authority for more Ford Bronco news and around-the-clock Ford news coverage.
Source: USPTO