Fans of the original Top Gear and the Amazon Series The Grand Tour will know Richard Hammond. Hammond is also rather known for some severe accidents while filming his shows. Thankfully his latest video doesn't involve comas or crashes. In the new video, Hammon is talking about his mid-life crisis and how he wants something cool and packed with tech that is comfortable. His answer is the Ford Ranger Raptor.
The Ford Ranger Raptor has the tech you might want to stay comfortable and the style and performance to have fun on the road and off. In the Video Hammond is wearing a suit and getting ready to pick up his colleagues (not those colleagues) and head to a conference. He goes and picks the three other people up, and all fit into the Ford Ranger Raptor comfortably.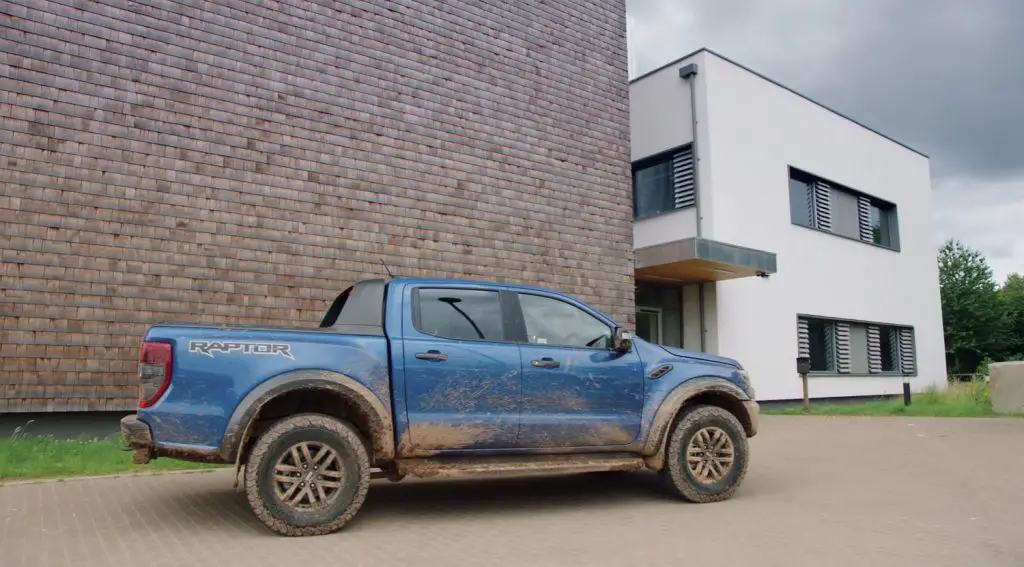 He takes his coworkers on a bit of a "short cut," which happens to take the Ford Ranger Raptor off-road. The video doesn't show the pickup doing any jumping or high-speed driving, but it does show the Ford Ranger Raptor fording muddy water and descending steep hills. It all looks like great fun. The video is less than four minutes long and worth a watch.
The Ranger Raptor was announced for Europe last summer and then landed in Europe for purchase in mid-2019. The truck isn't available in the U.S. sadly. Ranger Raptor is powered by a bi-turbo version of the Ford 2.0-liter EcoBlue diesel engine that delivers 213 PS and 500 Nm of torque, or about 210 horsepower and 369 pound-foot of torque.
The diesel engine is mated with a 10-speed automatic transmission. It is taller than the normal Ford Ranger and has big 2.50-inch diameter dampers that are Fox-branded. In Europe, the Ranger Raptor starts at £48,795.
Subscribe to Ford Authority for more Ranger Raptor news and around-the-clock Ford news coverage.