The Blue Oval brand reintroduced the Ford Ranger nameplate to the North American market with the 2019 model year, breaking an eight-year streak of the model's absence. While we're certainly happy to see the Ranger back in action here in the U.S., the happy reunion isn't without some lingering disappointment. Unfortunately, us stateside buyers don't have access to the Ranger Raptor, the hot-to-trot performance variant offered overseas. Luckily, Hennessey Performance has a solution – the VelociRaptor Ford Ranger.
For those who may be unaware, Hennessey Performance is a Texas-based tuner known for creating some truly spectacular sports cars, including standouts like the 270-mph Hennessey Venom GT and its successor, the Hennessey Venom F5, not to mention a slew of upgraded rides from a variety of major automakers.
Hennessey Performance also occasionally dabbles in machinery with less than four figures of power on tap. Enter the VelociRaptor Ford Ranger, which upgrades the standard pickup with new exterior and interior bits, as well as a comprehensive performance package.
Thanks to a new stainless steel cat-back exhaust and custom ECU tune for more boost, the Ford Ranger gets a 90-horsepower bump, peaking at 360 ponies compared to the stock turbocharged 2.3L's 270 horsepower. Torque gains are even more impressive, peaking at 440 pound-feet compared to the stocker's 310 pound-feet, a 130-pound-feet gain.
Properly motivated, the VelociRaptor Ford Ranger will hit 60 mph in less than five seconds, a two-second improvement. Not bad for a tune and exhaust!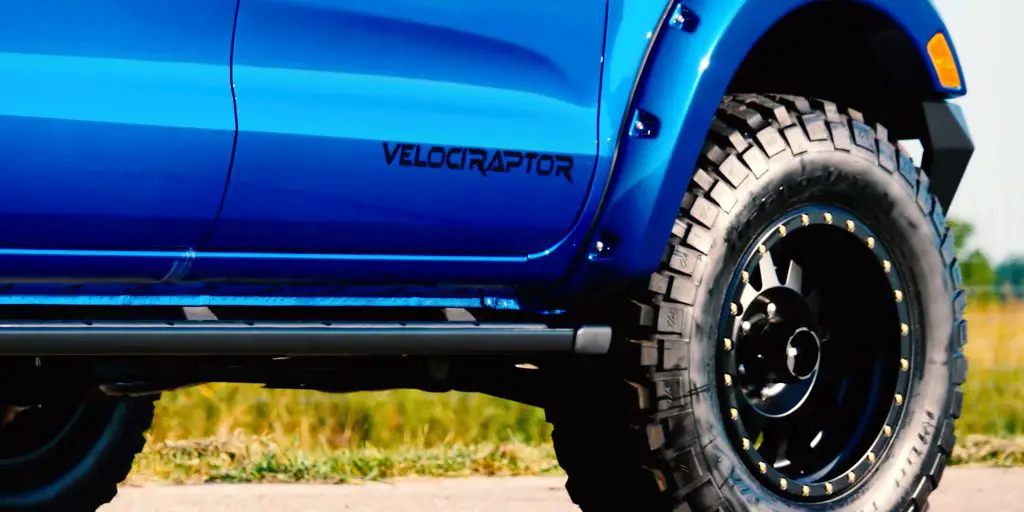 Of course, the VelociRaptor Ford Ranger also comes with a full complement of supporting mods, like Stage 1 ICON coilover suspension, 18-inch alloys, and BF Goodrich KM2 tires (285/70R18). A new set of bumpers, LED lighting, grille insert, and fender flairs give it that fighting look.
It's an impressive package, no doubt about it, and now it's on display in this two-minute, 49-second test drive video. Hit play to check it out inside and out, as well as what it'll do in terms of 0-to-60 mph acceleration.
While we're definitely digging this tuned Ford Ranger, it makes us wonder what would happen if Hennessey Performance took the steps needed to replace the 2.3L engine with something a little… beefier. Fingers crossed it happens.
Subscribe to Ford Authority for more Ford Ranger news and around-the-clock Ford news coverage.