No doubt about it, automobile safety has grown by leaps and bounds over the last several decades, thanks in part to the proliferation of airbag systems. However, according to the Insurance Institute for High Safety (IIHS), not all airbag systems actually help to keep belted passengers safe. In a new report, the IIHS states that knee airbags have a "negligible effect on injury risk and, in fact, may even increase it in some cases."
Researches looked at data collected from more than 400 frontal crash tests, as well as information gleaned from real-world crash reports collected from 14 states.
After comparing injury risk in vehicles equipped with knee airbags against those vehicles without the systems, researchers found that knee airbags offered a statistically insignificant increase in safety overall.
The results were published in a research paper last month.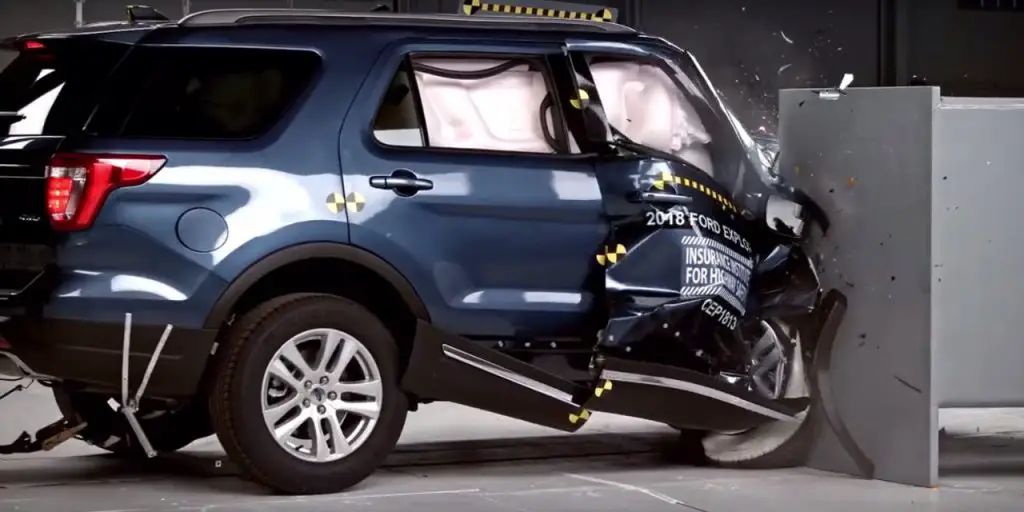 "There are many different design strategies for protecting against the kind of leg and foot injuries that knee airbags are meant to address," said IIHS senior research engineer and paper co-author Becky Mueller. "Other options may be just as, if not more, effective."
As the recent IIHS report points out, the growing popularity of knee airbags among manufacturers may be a result of federally mandated tests with unbelted crash test dummies. In a real-world crash with unbelted passengers, knee airbags may have a significant positive effect in terms of safety. This particular study only looked at crash tests and real-world crashes where the occupants were belted in.
In 2015, Ford announced it was offering the world's first knee airbag system integrated with the glove box, which was added as a new feature of the Ford Mustang. Compared to the previous system, the new knee airbags offered both lower overall weight and more compact packaging.
Subscribe to Ford Authority for around-the-clock Ford news coverage.
Source: IIHS