Ther are a lot of different types of Mustangs out there, special editions were common in the '60s and early '70s. The era saw Mustangs that are well known special editions like the California Special, Boss, and Shelby Mustangs. There are some special Mustangs that few have heard of because there weren't offered nationally, only in certain regions like the Rainbow of Colors cars and the High Country Special that was for Colorado only.
The fact that there were all sorts of regional specials is what makes this 1967 Ford Mustang so curious. The images show a car that has red paint and white side stripes reminiscent of some Corvette models. The person who owns the car now acquired the 1967 Ford Mustang as a trade when he was the GM of a Cadillac dealer. The person who traded it said it had belonged to his mom and that she had bought the car new just as it sat, with the side stripes painted on.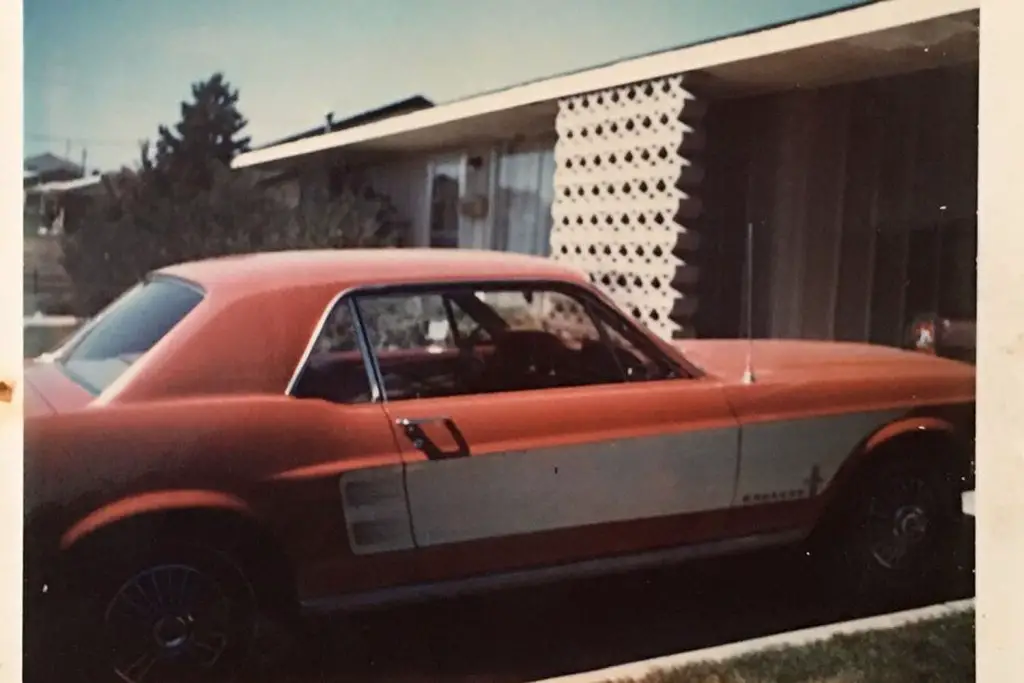 The old image seen here is a shot of the 1967 Ford Mustang in 1968 showing that the car had the side stripes very early in its life. The purchase came with lots of documentation, but nothing on the side stripes. The owner says that he was curious if the side stripes were a factory option or a limited edition of some sort and called Ford to ask about the car. He claims the person he spoke to said that cars with those side stripes had gone to Arizona and California and that Ford had done less than 100 of them for a test market.
The test hadn't gone well, and the cars were never widely seen. Where the mystery deepens is that a Marti report on the car shows no special paint code. It seems most likely that the side stripes were added by the dealer or by the original owner shortly after purchase. Has anyone out there ever seen another Mustang painted with side stripes of this sort?
Subscribe to Ford Authority for more Mustang news and around-the-clock Ford news coverage.
Source: Mustang360