When it comes to supercars, two of the coolest are the McLaren 720S and the Ford GT. It would be a dream for most enthusiasts to own one of those cars, but the man who runs the Dragtimes YouTube channel owns both. He says that he and his friend took the cars to the WannaGoFast event in Florida a while back to race them against each other.
On paper, the McLaren 720s looks to be the easy winner making 710 horsepower and 568 pound-feet of torque from its 4.0-liter twin-turbo V8 engine. The Ford GT has a 3.5-liter EcoBoost V6 that makes 647 horsepower and 550 pound-feet of torque. The McLaren is also about 300 pounds lighter.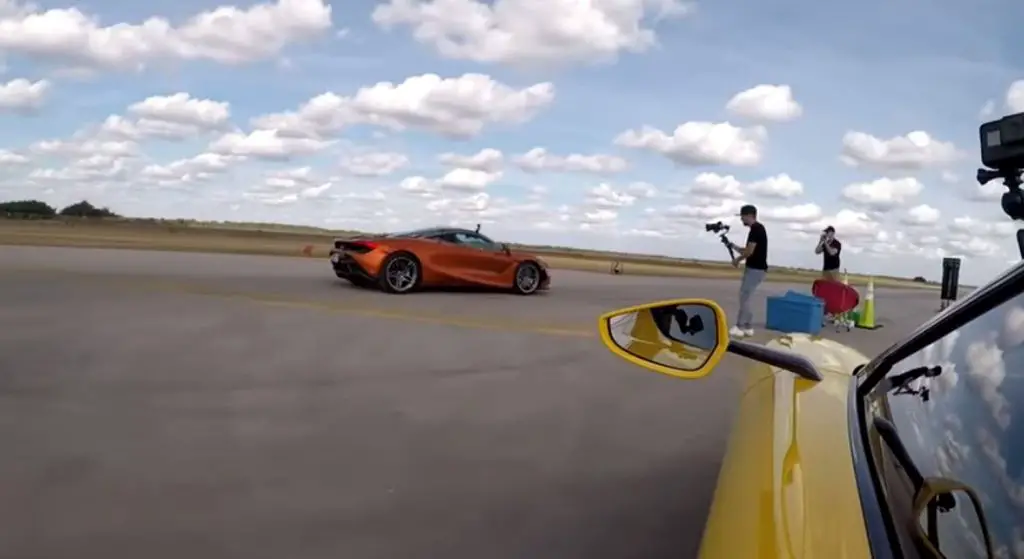 The race was closer at launch than we expected with the Ford GT jumping out to the early lead. It was unable to hold off the lighter and more powerful McLaren as it came back to dominate the race. It's not clear if that McLaren is stock, but it was much faster than the Ford GT.
The video does show some footage of the McLaren being trounced by some sort of black car that is very fast. The Ford GT reached 157.78 mph in the 1/2 mile race. There have been a bunch of Ford GT cars going up for auction recently as the agreement preventing owners from flipping some of the 2017 models has expired. Thre are still plenty of first-gen Ford GTs for sale as well, a 2005 Ford GT with only 616 miles went up for auction this month. That car was red with white stripes and had all four options offered.
Subscribe to Ford Authority for more Ford GT news and around-the-clock Ford news coverage.
Source: YouTube