Monster Energy NASCAR Cup Series driver Corey LaJoie is doing something very cool for his favorite charity. LaJoie drives the #32 Ford Mustang in the series and ahead of the Watkins Glen race this weekend he has opted to give up an entire month of his salary.
The reason Corey LaJoie is giving up his salary for the month is to get the logo for his favorite charity on the hood of his car. The charity is called Samaritan's Feet and was founded in 2003. The goal of the charity is to help provide shoes to kids and other individuals in need. Not having shoes is a health risk, according to the World Health Organization (WHO).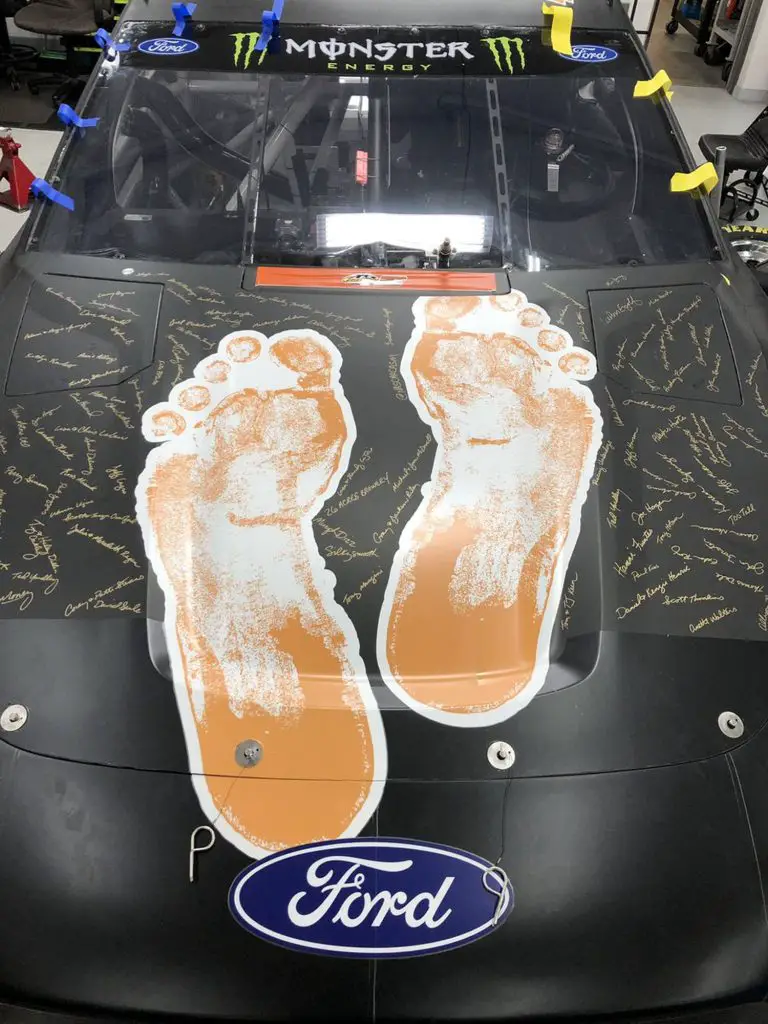 The WHO says that 1.5 billion people, or about 24 percent of the world's population, are infected with soil-transmitted helminth infections globally. People who don't have shoes face all sorts of dangers, according to the WHO, including lacerations, fungus, and insect bites that can cause infection and lead to death. Since 2003, Samaritan's Feet has donated over 7 million pairs of shoes in 108 countries and over 389 cities in the States.
Corey LaJoie has said that any donor who gives to the charity will have their name written on his car. So far he has written a bunch of names on the hood of the car. Some big names of the sport have donated money to the charity including Dale Earnhardt Jr., DeLana Harvick, and Bubba Wallace. Those who want to donate to the charity can do so at this link. LaJoie is writing the names of the donors via that link on the car himself. Fans are excited to donate to charity, but many are just as excited to find their names on the car in images shared via Twitter. Kansas City Chiefs Anthony Sherman drove a NASCAR Mustang to practice recently.
Subscribe to Ford Authority for more Mustang news and around-the-clock Ford news coverage.
Source: NASCAR.com