Late last month, we talked a bit about a video that had turned up that shows the company that built the obstacle course for Hyperdrive in the build process. Hyperdrive is a Netflix car show that puts drivers on ten different race tracks that are all located inside an industrial complex.
The drivers all bring their cars, and the preview shows a few Mustangs thrown in the mix. It looks as if most of the driving is done at night. Motorsports are very diverse, and Hyperdrive shows that diversity with men and women of different ethnicities competing in their own cars.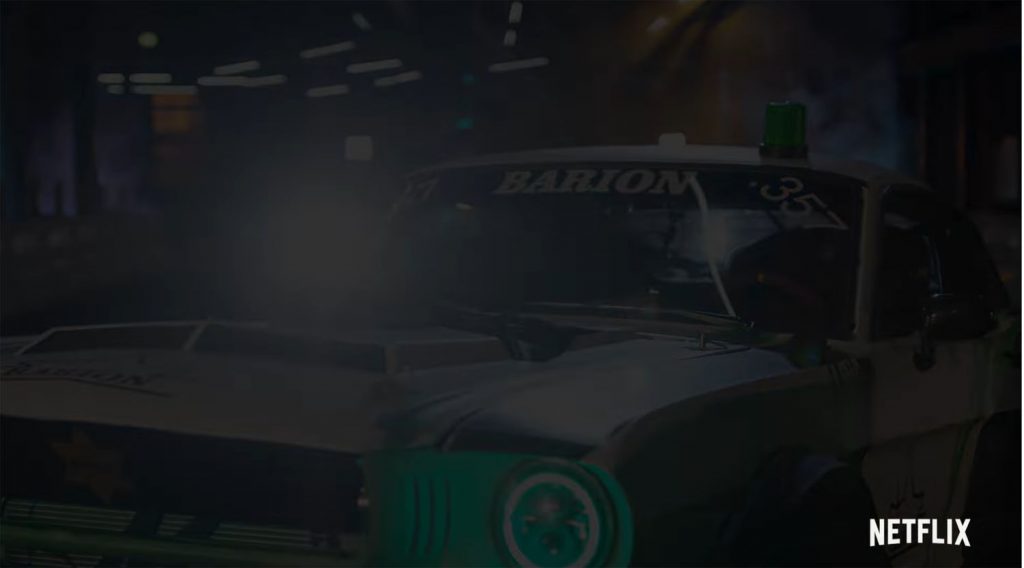 The show looks to be very exciting with more than a few accidents in the cars along the way. The scene where drivers have to steer their vehicles through what appear to be cargo containers with inches of space on each side looks incredible.
One obstacle is known as "The Leveler" and looks to be one of the most formidable obstacles. It's a giant teeter-totter device that is six-stories tall. The drivers go up the incline, and when they reach the tipping point, it lowers itself, and they drive off.
Hyperdrive will debut on August 21 and will be a show that car fans want to binge right away. Hyperdrive's executive producer is Charlize Theron, and several hosts will be on camera. Hosts include Rutledge Wood, Mike Hill, Lindsay Czarniak, and Michael Bisping. Netflix appears to have spent some money on Hyperdrive, and we are looking forward to the show premiere.
The description on the video says that it will test the driver's driving prowess, mechanical ingenuity, and emotional resilience. Hyperdrive bills itself as a build and race tournament but it's not clear if there is prize money at the end of the show or if teams are fighting for bragging rights.
Subscribe to Ford Authority for around-the-clock Ford news coverage.