We think the red-and-black livery draped on the number 21 NASCAR Mustang looks great, but the design runs far deeper than simple aesthetics. Those that know will recognize it as a hat tip to the 1957 Ford Sunliner raced by the late Glenn Wood, founder of the Wood Brothers racing team.
Glenn Wood is a NASCAR Hall of Famer, who passed away earlier this year at the age of 93. The red-and-black livery on the NASCAR Mustang featured here takes after the paint applied to Wood's Sunliner racer he raced at Darlington back in the '50s, his only appearance at Darlington as a driver. Wood also raced the car at Daytona in 1958.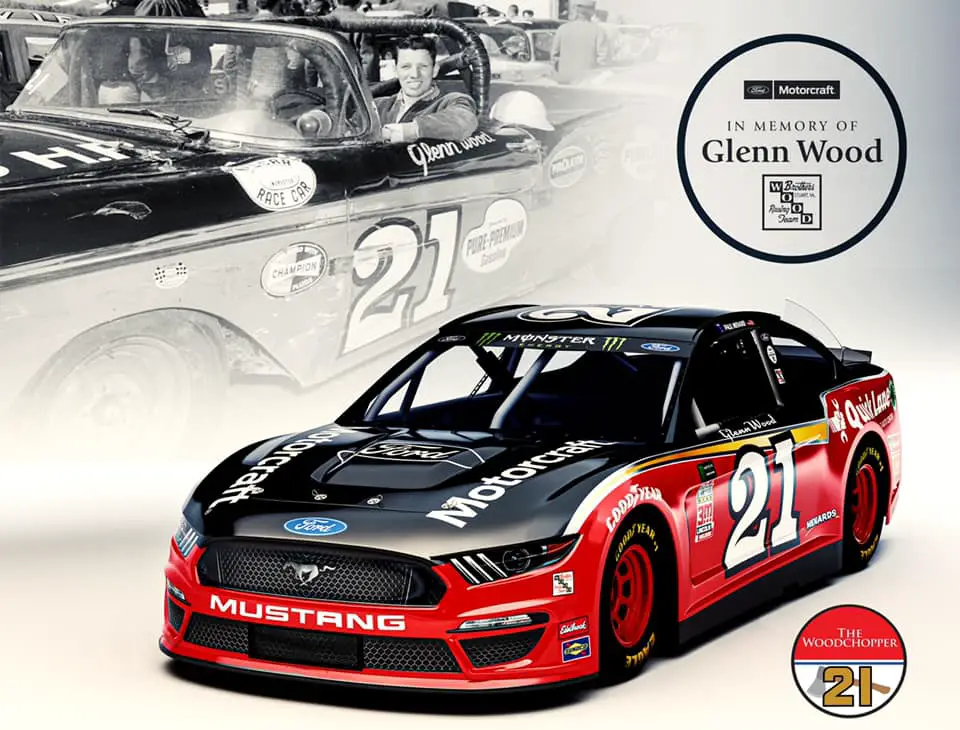 Wood was one of the top racers in the Convertible circuit. Throughout his 89-race career, he accumulated five wins, 43 top-five finishes, 62 top-10 finishes, and nine pole positions.
The original black-and-red racer was actually used for endurance tests at Ford's desert proving grounds before it was transformed into a competition vehicle. When it made the transition, Wood kept the black-and-red paint scheme.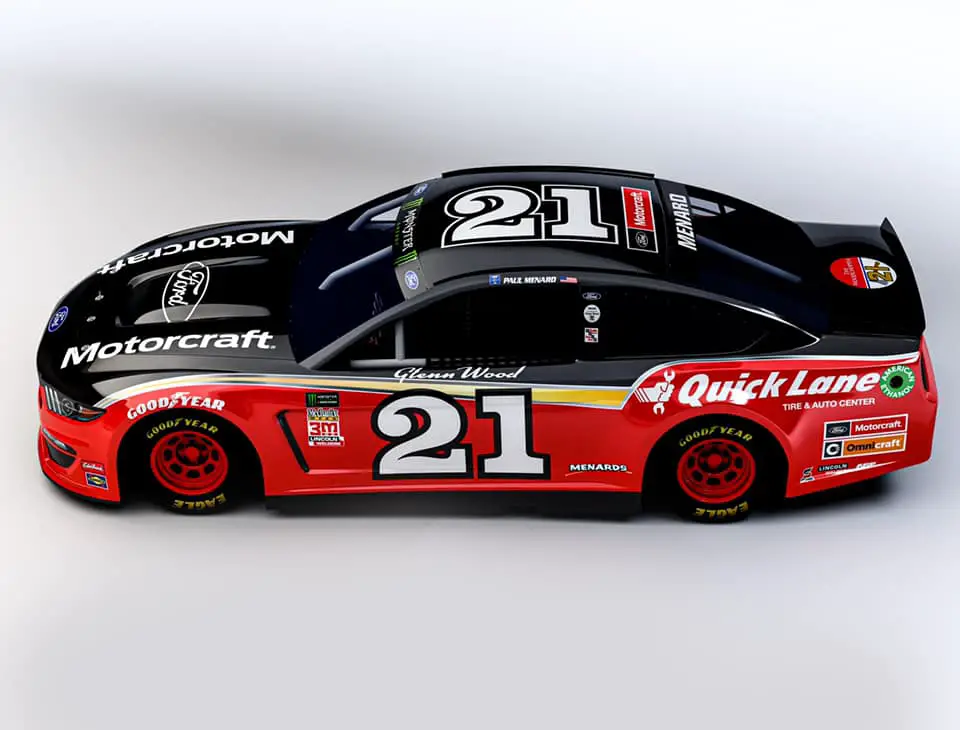 "They were going to scrap it once the endurance testing was over, but my Dad found out about it and called John Cowley, who ran Ford's NASCAR effort back then," said Glenn's son Eddie Wood in a press release. "He gave the car to my Dad and they made a race car out of it."
Glenn Wood founded Wood Brothers Racing in Stuart, Virginia, with his brother Leonard in 1950. Since the '80s, Glenn's children, Eddie, Len and Kim, have taken up the mantle, and now the team boasts a combined 99 wins.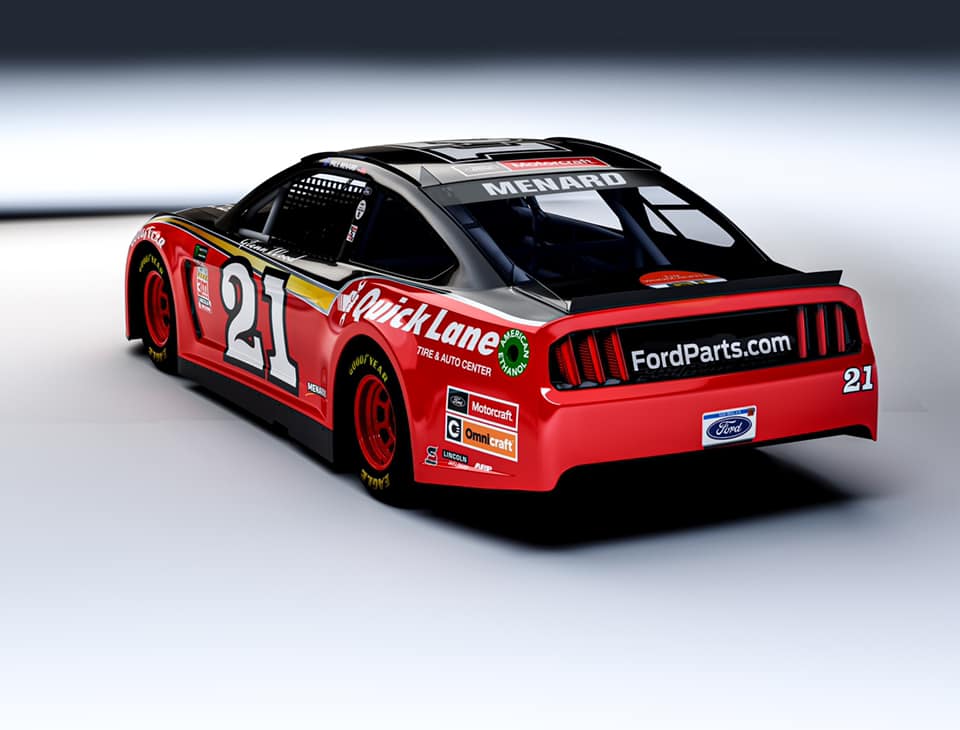 As for the latest red-and-black number 21 NASCAR Mustang, Paul Menard will take the wheel this Sunday at the Southern 500. NBCSN will also run a Wood Brothers Racing documentary today and on Sunday for those interested in reliving some of the history.
Subscribe to Ford Authority for more Ford Mustang news and around-the-clock Ford news coverage.