Earlier this month we talked about a poster that Team Penske was putting up for sale that was based on one that resulted in Supercars driver Scott McLaughlin being fined $10,000 by race stewards. The fine was handed down after the driver climbed onto the podium with a poster in hand that looked like the front page of a newspaper and read "Ford News Mustang Wins Title." The driver was fined $10,000 for violating rule E6.8.2 for a non-permitted item on the podium.
At the same race, DJR Team Penske driver Scott McLaughlin was also fined $3,000 for a burn out that the stewards said went "past the nominated points." The racing team decided to poke fun at the fines the Supercars racing stewards imposed by putting the poster that resulted in the big fine up for sale online.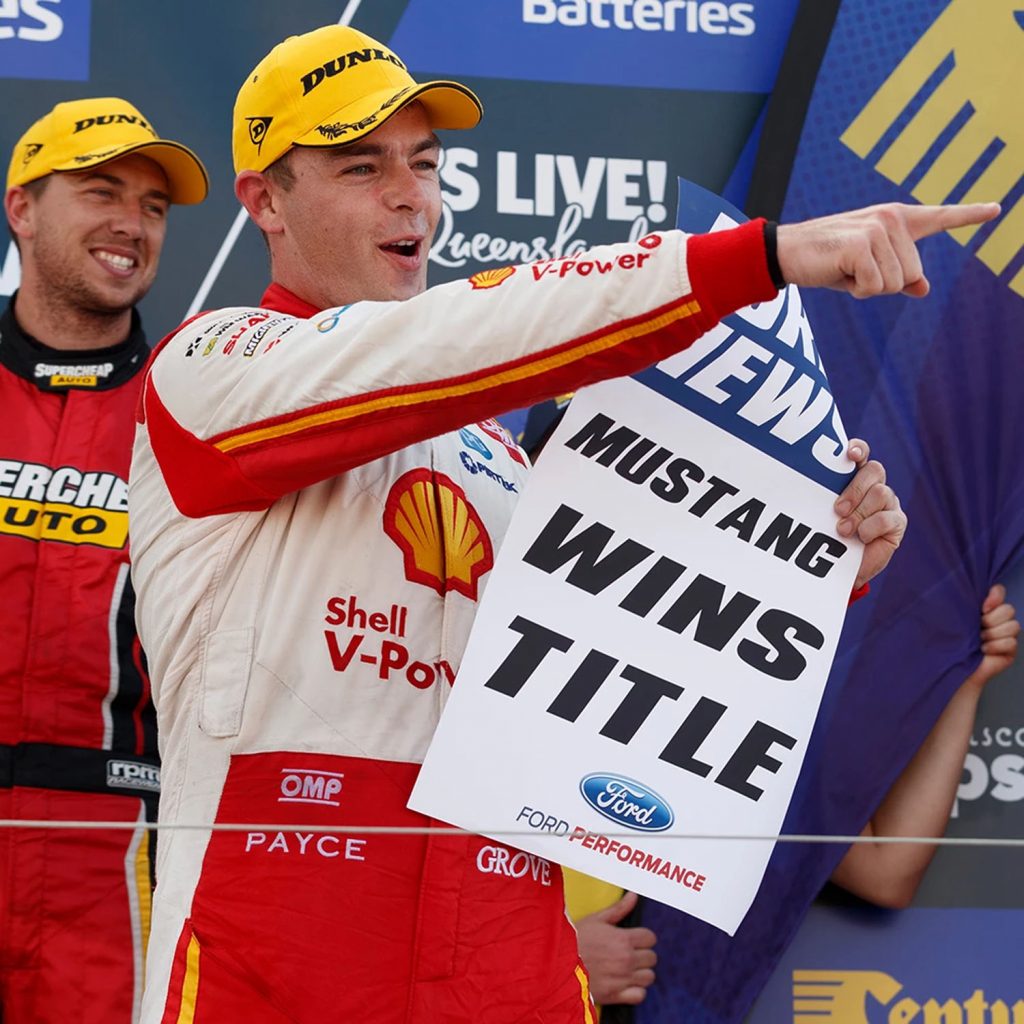 The poster was available for the public to purchase for $20 each with all of the proceeds going to charity. The charity that benefitted from the proceeds was called Camp Quality, and the team is now talking about how much money was raised for the charity. Supercar and Mustang fans came out of the woodwork to buy the Mustang poster, and the team raised $30,000 for the charity.
All of the proceeds from the Mustang poster were handed to the charity on Monday of this week with driver McLaughlin and team co-owners Dick Johnson and Ryan Story present. Story said that the team "couldn't believe the support" they received on social media post-race after the Mustang poster fine. The team thanked their partners in the Mustang poster sale – Ford and Authentic Collectables.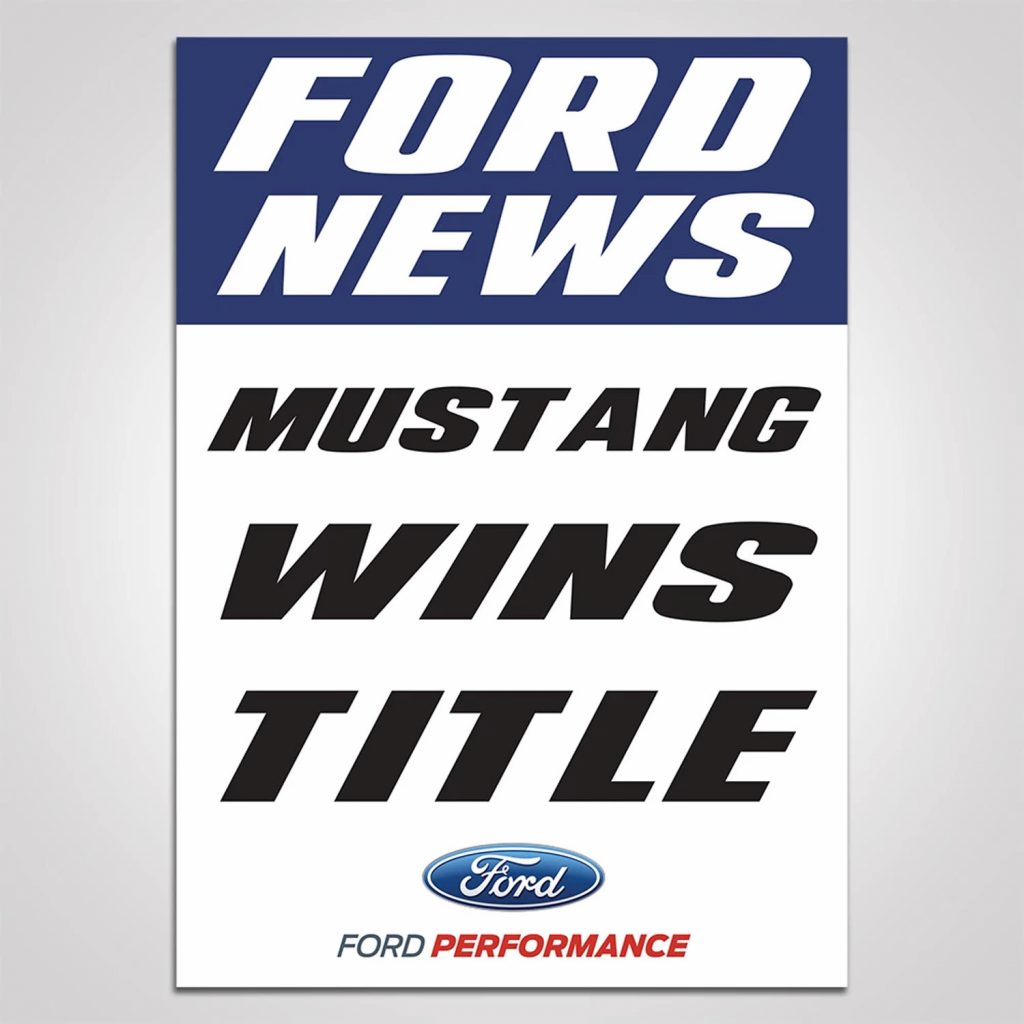 The $30,000 raised thanks to the Mustang poster means that 14 kids fighting cancer get to go to camp where they can "laugh, make new friends and have glorious, grubby adventures," said Camp Quality CEO Kylea Tink.
Subscribe to Ford Authority for more Mustang news and around-the-clock Ford news coverage.
Source: Motorsport