This may well be the strangest race run anywhere in the country. It's called Pig N Ford and the drivers race Model Ts that are stripped of all body components and are essentially the chassis, a seat, and the motor. The strange race has been part of the culture in the Tillamook, Oregon, area for nearly 100 years.
A real-life event inspired the Pig N' Ford race. As the story goes, two brothers were driving own the road in the '20s and saw a farmers pig was on the loose. The duo scooped the pig up, driving a Model T naturally, and carted it back to the farmer. The tasks was wild enough that the duo suggested it for the country fair that year as a race and the event has continued.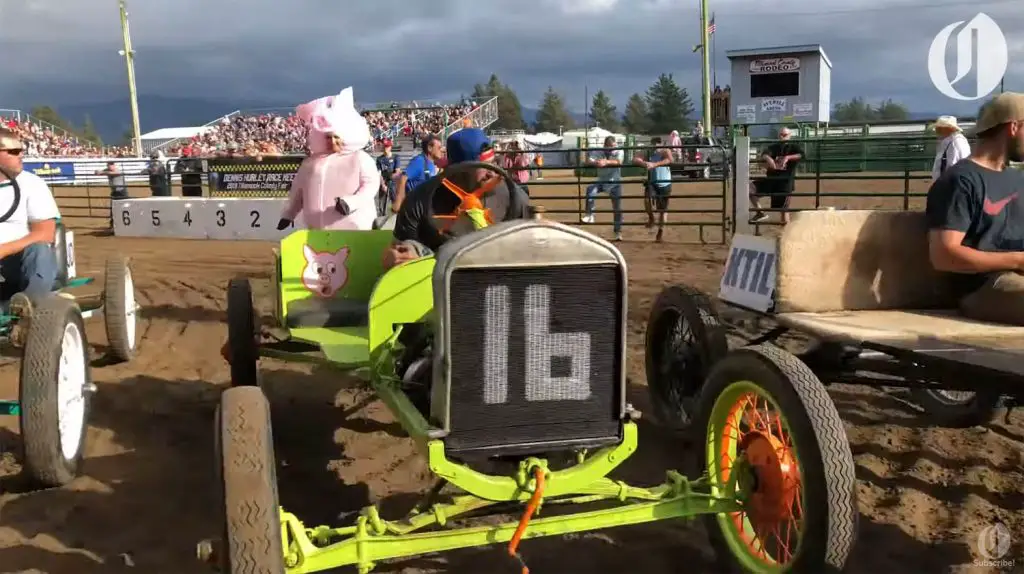 This event is steeped in local history, and as such, not just anyone can participate. There are ten franchises in the Pig N Ford racing club, and they are usually handed down through the generations in the same family. They drive stripped, stock Model Ts with about 20 horsepower and use 35-pound pigs for the event.
The way the Pig N Ford race works, the pigs are kept in a pen next to the race track. At the start of the race, the racers run to the cages, stuff a pig under their arm, run over and crank start the Model T and then drive down the race track, with a presumably angry pig trying to escape. Each lap they have to turn off the car, put their pig in a pen, and get a new pig for another lap. Trust us that when we say, you will want to watch the video. These racers are serious; we wonder what the pigs are thinking. Check out this Model T that the same man has owned for 70 years.
Subscribe to Ford Authority for more Mustang news and around-the-clock Ford news coverage.
Source: Autoblog