Many challenges are faced by autonomous EVs and other self-driving vehicles. All autonomous autos face the same difficulties developing tech that allows the EVs to operate safely no matter the conditions. Autonomous EVs face additional challenges when operated by fleet services with charging being the biggest challenge.
Electrify America is teaming up with Stable Auto to build and deploy a robotic charging station for autonomous EVs in San Francisco. The goal of the demonstration is to charge an autonomous EV with no intervention from a human. The robotic charging solution will use a pair of 150kW DC fast chargers that were provided by Electrify America.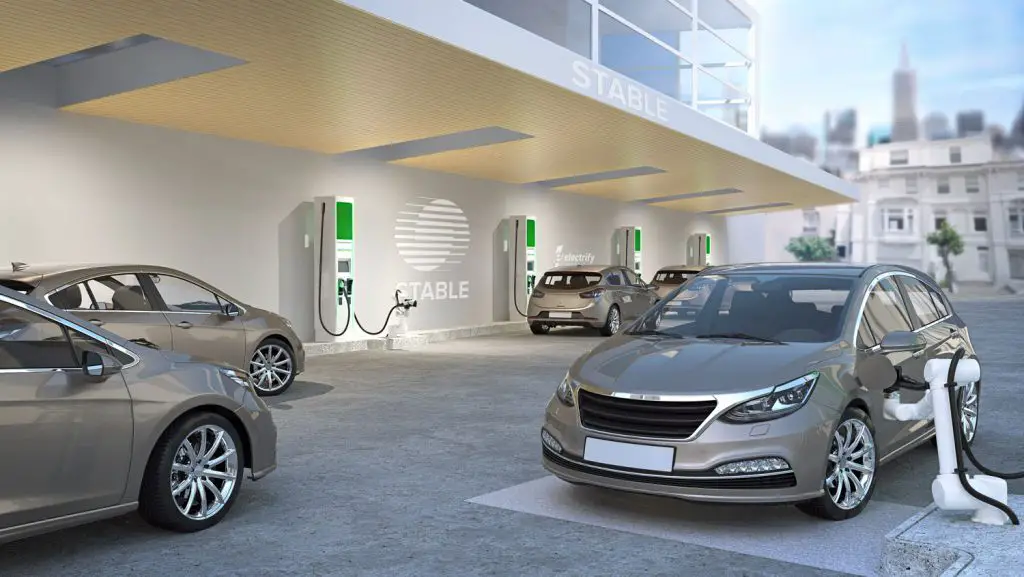 The charging facility is being set up by Stable Auto, and initial development work is underway now. Electrify America will evaluate the hardware, network, operations, and billing of its charging systems to suit autonomous fleets. The charging station is expected to be in use by early 2020.
Stable plans to manage the overall project for charging the autonomous EVs. There will be no operators inside the facility when complete. The vehicles will be able to park themselves inside any parking spot in the autonomous charging facility, and the Stable robot will automate the connection between the vehicle and the charger.
The company handling the engineering for the project is Black & Veatch, an engineering firm with experience in the cleantech transportation market reports Electrify America. Stable and Electrify America say that they are glad to be working together to be at the forefront of learning and development for automatic connection between the vehicle and the charger. The location will be the first Stable autonomous charging location when it opens. Ford and VW recently announced a major tie-up in the autonomous auto market.
Subscribe to Ford Authority for around-the-clock Ford news coverage.
Source: Electrify America