For many years, the most common police cruiser you would see on the roads was the Ford Crown Victoria, known as the Crown Vic. Ford stopped making that car in 2012 and when it did many agencies retired their Crown Vic patrol cars and replaced them with vehicles that got better gas mileage and offered all-wheel drive. The Ford Crown Vic, like the Mustang notchback patrol car, is a classic and some agencies still have them around.
The Ashland Police Department recently retired its last Crown Vic police car, which was a 2010 model year car used by a K9 officer. That officer was Chris Alberini and his partner Dax. The duo now drives a Ford Police Interceptor outfitted for K9 operations. One reason the Crown Vic that Alberini and his partner drove lasted longer than other Crown Vics at the department was because it wasn't used for all three shifts, so it had a longer service life.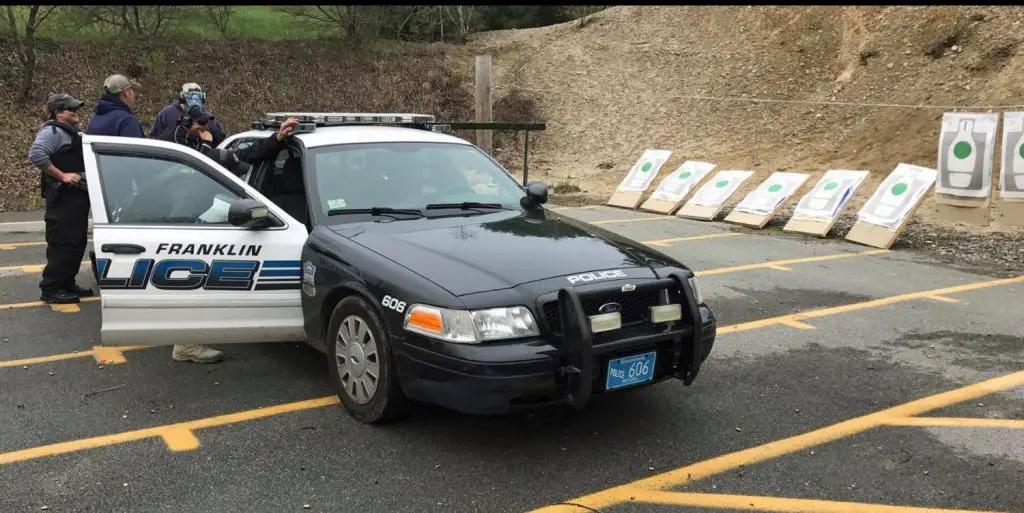 Many of the veteran officers lament the Crown Vic going out of service. They liked the car, saying it had good visibility and was lower to the ground than the SUVs that most agencies are moving to. With Ford ending production of its Crown Vic, many departments moved to Chevy Tahoe or Dodge Charger patrol cars.
Ford is pushing hard with the Explorer-based Police Interceptor, and it is the fastest of all police interceptor vehicles in testing. The Police Interceptor also comes in a hybrid version that promises to save departments significant money on fuel costs. One officer says that the Crown Vic will be extinct before long.
The cars are being replaced with newer vehicles as they reach the milage and service life parameters set by departments. We hope that departments will be able to keep a few examples around for parades and other uses, just as the Nebraska State Police have with its 1993 Ford Mustang SSP.
Subscribe to Ford Authority for more Crown Victoria news and around-the-clock Ford news coverage.
Source: Milford Daily