One of the biggest artists to ever take the stage was Elvis Presley. Elvis had a huge love for cars and owned some wild rides during his time, like the custom Lincoln we talked about a while back. Elvis also owned a 1967 Lincoln Continental Lehmann-Peterson Limousine that was called the Elvis Presley Family Car by those close to the family.
Elvis and his wife Priscilla used the car to ferry their daughter around in. Elvis didn't purchase this car, his manager Colonel Tom Parker gave The Elvis Presley Family Car to Elvis and his wife as a wedding gift. The location of the Elvis Presley Family car has been a mystery for decades, but recently the limo turned up as part of the James Petrozzini collection since the '80s.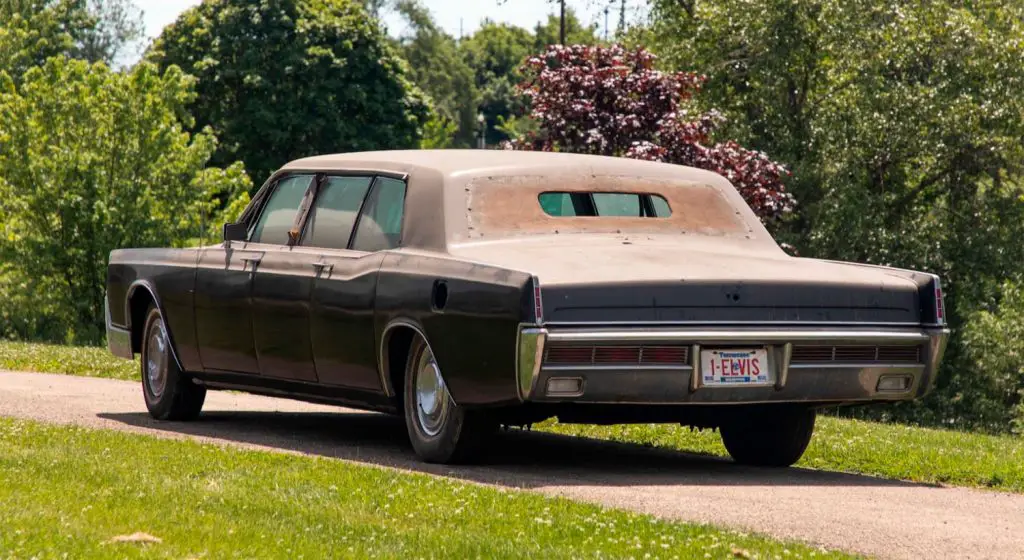 Word is that Petrozzini used the car to pick up clients to transport them to and from the airport and often picked his kids and their friends up at school in the limo. The car is titled as a 1966 Lincoln and is serial number 88 of the Executive Limousine series by Lehmann-Peterson. The car has a 462 cubic-inch V8 engine and an automatic transmission.
These limos were very famous in their day and sought after by those who could afford them for their interior layout and style. Reports claim that Ford once got hands on one of the Limos and tried to break it, but even when jumping it into the air, they were unable to damage the car. It's interesting that since this car was closely tied to Elvis and used enough to be dubbed the Elvis Presley Family Car that it was lost for so many years. The car will hit the auction block with Mecum, in the very rough condition it is seen in, August 15th with no reserve. The auction isn't saying what sort of money it expects the car to bring.
Subscribe to Ford Authority (for free) for the latest Lincoln Aviator news, Lincoln news and around-the-clock Ford news coverage.
Source: Mecum