One of the biggest things to happen in the automotive world for a very long time was when the actual 1968 Ford Mustang that was used in the iconic Steve McQueen film Bullitt surfaced having been stored for decades and wearing the patina to show for it. One of the first looks at the actual Bullitt Mustang movie car that McQueen drove in that iconic chase scene was at the North American International Auto Show in 2018 when Ford unveiled the 2019 Bullitt Mustang.
The owner of the Mustang is Sean Kiernan. His father bought the car when he saw it in an ad in Road & Track magazine for $6,000 in 1974 and the family-owned it ever since. Estimates pegged the value of the car at $3 to $5 million. At the time Kiernan had said he had no intention of selling the car and it sat in the Ford booth complete with a letter from Steve McQueen where the actor had tried to purchase the car.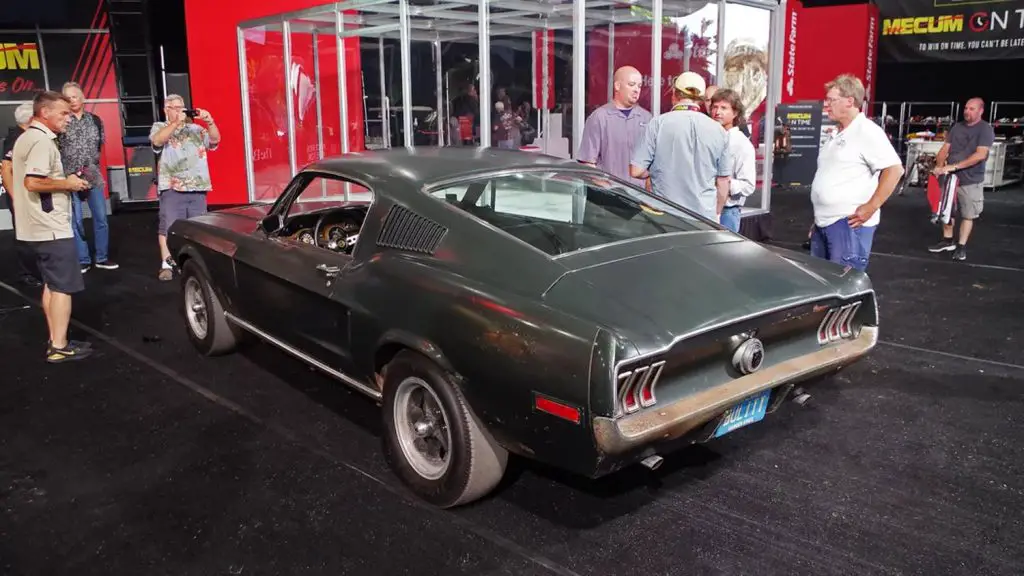 Kiernan has had a change of heart and has now announced that he intends to sell the car, and it will be sold at Mecum's Kissimmee auction in January 2020. One interesting thing about the Bullitt Mustang is that the car is unrestored. It still has the dents and dings sustained in filming and during its life afterward. The car has had a mechanical freshening.
Some of the parts on the car are no longer original as the original shift knob, air cleaner, and steering wheel were stolen. Mecum is offering no indication of what the car might go for. Considering the estimates thrown around before of up to $5 million, the actual Bullitt Mustang won't be cheap. Since Steve McQueen very much wanted to get the Mustang back into his family, we wonder if any of the remaining McQueens might bid on it. The car will apparently sit in the glass room in the pictures here until the auction early next year. A nearly identical car that was used for stunts in the film was undergoing restoration last summer.
Subscribe to Ford Authority for more Mustang news and around-the-clock Ford news coverage.
Source: AutoWeek