Ford fans were ecstatic when the Blue Oval launched the first-gen of the Ford GT in the mid-'00s. The supercar looks fantastic with a design inspired by the Ford GT40 that gave Ferrari fits at Le Mans in the '60s. The first-gen Ford GT was the last of the analog supercars with a real manual transmission and a supercharged Ford V8 in the middle of the car.
The red example here is one of the more common colors for a 2005 Ford GT, it's called Colorado Red, and the car has white racing stripes. You can see the red brake calipers peeking through the BBS wheels on this car. The 2005 Ford GT here is a four option car, all of the options offered. Those options include the stripes, red brakes calipers, BBS wheels, and the McIntosh stereo inside.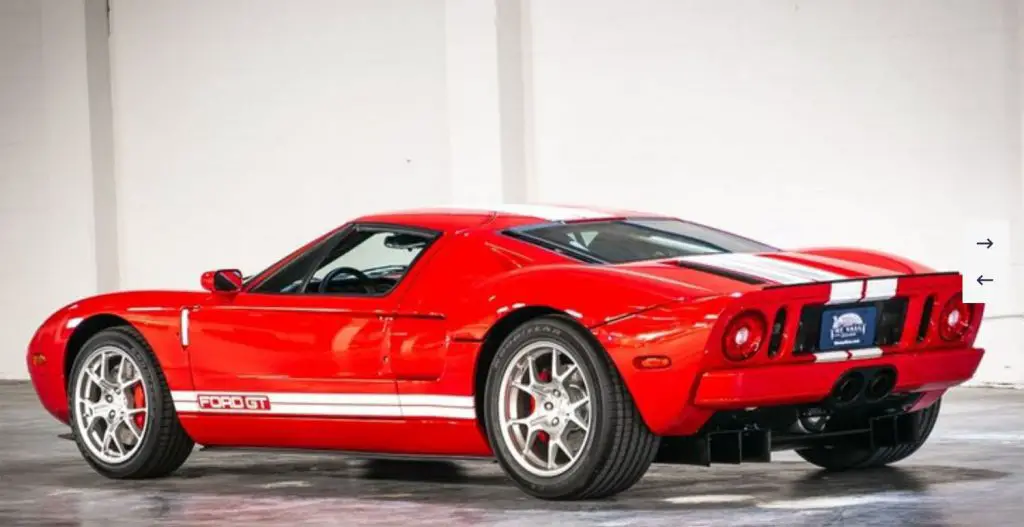 The seller says that there were 766 Colorado Red Ford GTs built in 2005. The 5.4-liter 4V DOHC, all-aluminum supercharged V8 made 550 horsepower and could push the lightweight Ford GT to 60 mph in 3.3 seconds and to 100 mph in 7.4 seconds. This particular red 2005 Ford GT was built on March 21, 2005, and has only 616 miles on the odometer.
The car will be sold in an online auction with The Vault running from August 28th until September 11th. Since the auction is online, the auction house is allowing people to drop by their location to see the car before bidding. We've seen a lot of Ford GT sales action in the last several months, a 2005 Ford GT Camilo custom build was up for sale back in May. A brand new 2005 Ford GT that was never sold can be bought for $449,900 at Golf Mill Ford.
Subscribe to Ford Authority for more Ford GT news and around-the-clock Ford news coverage.
Source: The Vault