Ford engineers worked very hard with the 2020 Ford Explorer to make the SUV as quiet and comfortable to drive and ride inside as possible. The design team also wanted to make the 2020 Ford Explorer as rugged and long-lasting as possible, while not adding weight. At one point, the team considered going all-aluminum for the construction of the Explorer but ultimately went with a mix of different kinds of steel, magnesium, and plastic components for the SUV.
One of the plastic components of the 2020 Ford Explorer that makes it quieter and reduces weight is the composite dual wall dash engine shroud seen here made by Continental Structural Plastics (CSP). CSP says that the dual-wall dash engine shroud reduces the noise, vibration, and harshness (NVH) inside the Explorer. The component is a sheet molded compound of advanced composite that blocks noise from the engine bay from making it inside the vehicle.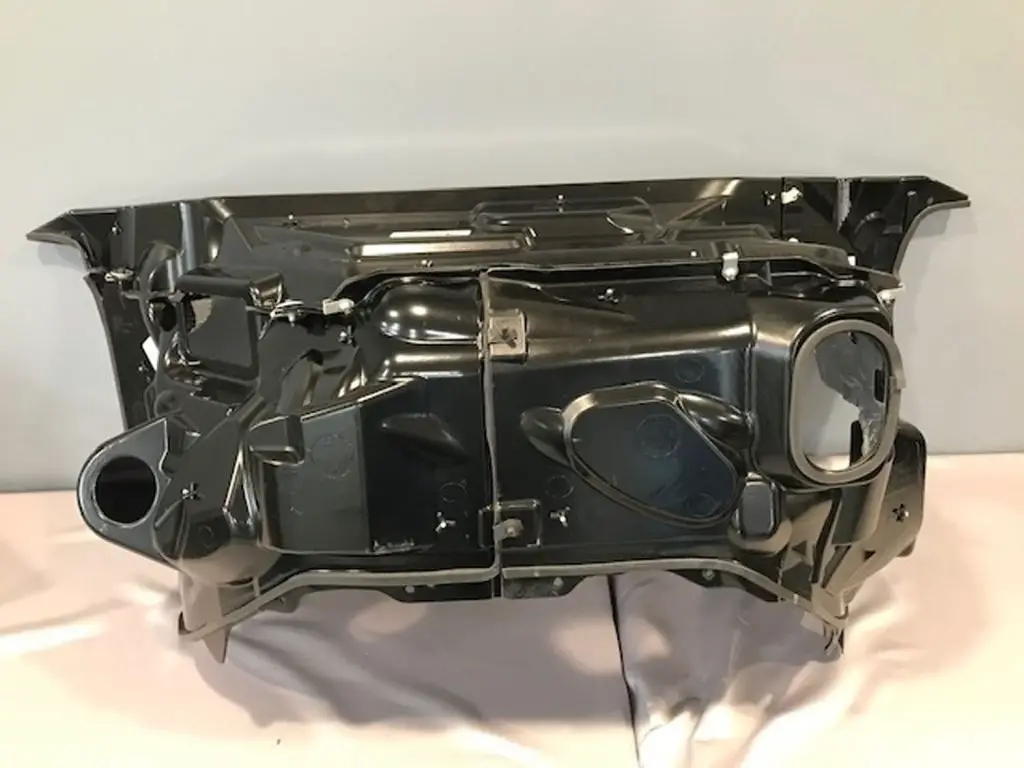 The dual-wall dash is one of the things that Ford touts as making the new 2020 Ford Explorer more comfortable and quieter on the inside. CSP developed the new component in collaboration with Ford using the tools in the new Ford NVH lab. The composite part creates an air gap between the engine compartment and the steel front bulkhead by wrapping around the back of the engine and meeting the strut towers on each side of the engine bay.
CSP says that the composite part offers several benefits over the all-steel components used in competitors' luxury SUVs. The composite panel provides an improved sound barrier over competitive materials. The shroud is also lighter than steel tipping the scales at only 12 pounds. By making the component out of composite, it was able to be molded and designed to fit the tight confines of the engine bay. It also provides better thermal protection than steel and eases serviceability concerns.
Subscribe to Ford Authority for around-the-clock Ford news coverage.