When you think of the early Ford Taurus SHO cars, you don't think about drag cars. A guy called Zach has an old Ford Taurus SHO, and the car is an absolute track beast. The ride makes 1,000 horsepower and still puts the power to the front wheels.
The Yamaha V6 under the hood is far from stock at this point with high-strength internals and a 72mm Precision turbo. The Ford Taurus uses a 5-speed H-pattern manual gearbox to fly down the 1320. The car doesn't look much like a stock Ford Taurus on the front end anymore.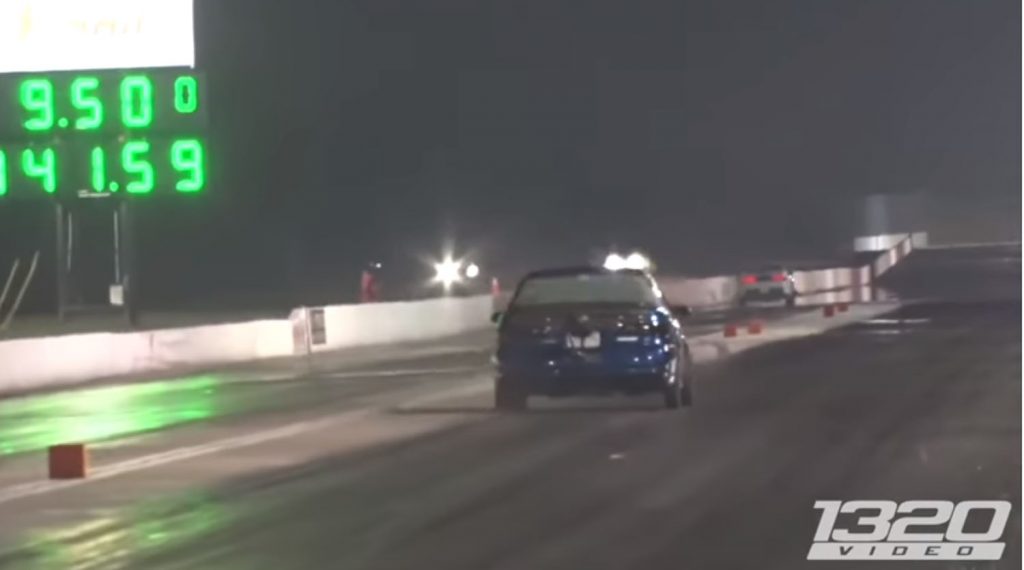 The headlight has been removed and in its place is a custom mounted ait intake for the massive turbo. The ride uses a two-piece manifold that was custom made for the car. The car rolls on drag racing wheels, and since it is front-wheel drive, the bigs are up front and the littles out back.
The car will move with the best time run so far of 9.65 seconds at 160 mph. That run came at Bandimere Speedway in Denver leaving us wondering what sort of times the car would run at a lower altitude. The video shows the car in action, and it's very fast. Much of the hardware under the hood is custom, including cams and other tidbits.
The video does an excellent job of running through the hardware under the hood of the car and what has been done to make it go so fast. 1,000 horsepower is a lot to put through the front wheels. We can't think about a Ford Taurus without thinking about Robocop, a Robocop replica police car was for sale a few months back.