We'd agree that Food is a cultural icon with some of the most recognizable vehicles in the world to its credit, like the Ford Mustang. If you go online or visit any motorsports events, you are sure to run across any number of shirts and other apparel that is emblazoned with the Ford logo so Ford fans can profess their fandom.
We talked about the Versace Ford hoodie earlier this month. It was a simple black hoodie that had Versace script around the hood and the familiar Ford logo on the front; it sold for $1,176. That is a lot of money for a Ford hoodie of the sort you can find minus the Versace name for a fraction of the price.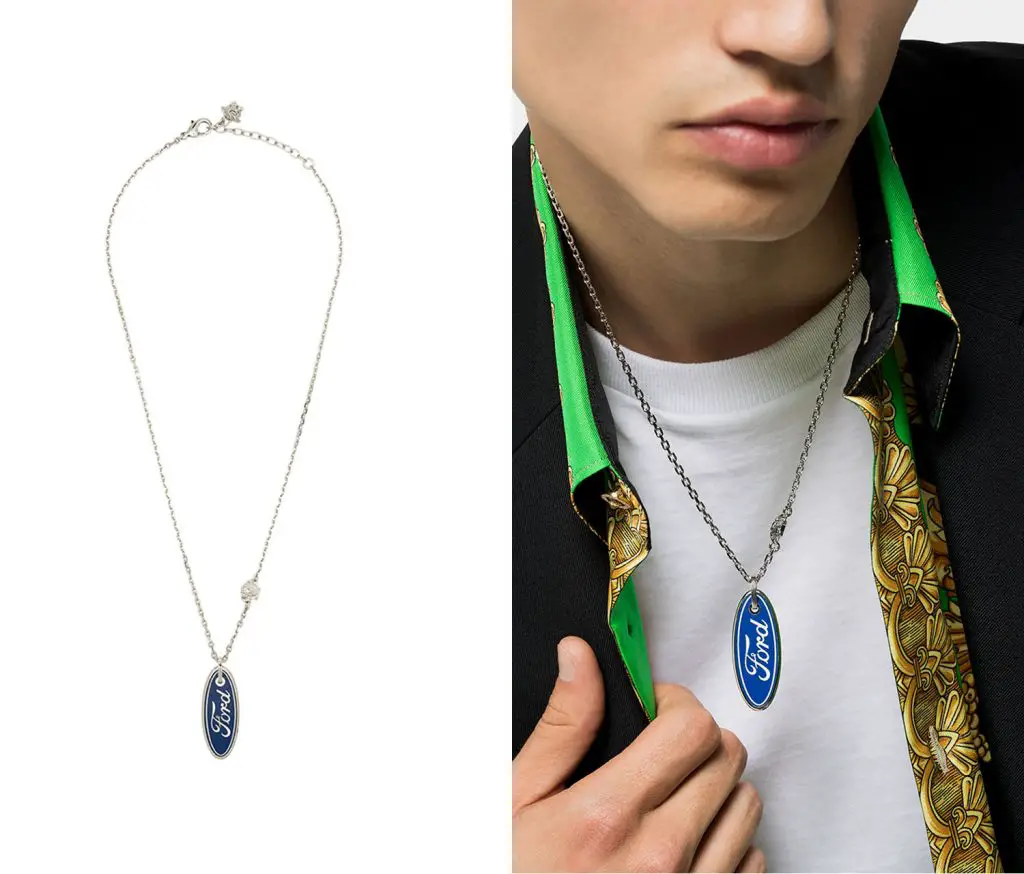 The Versace and Ford tie-up is still going strong. The latest product that has debuted is a Versace Ford logo necklace. The Ford Logo Necklace is part of the Versace fall/winter 2019 collection. The Versace Ford logo necklace has a sterling silver pendant and a stainless steel cable chain. The necklace sells for $363, which is still costly, but much cheaper than the hoodie.
The Versace Ford logo necklace has the Versace Medusa head motif on the chain with two small silver-toned charms. The clasp on the stainless steel chain is a lobster clasp, and the entire thing is Italian made. Versace and Ford have said that the logo clothing is meant to express the excitement of buying your first car. We wonder what the next item that Versace launches with the Ford logo will be, perhaps a pair of $100 socks with Ford logos on the ankle.
Subscribe to Ford Authority for around-the-clock Ford news coverage.
Source: Hypebeast