Back in May, we talked about a Ford Mustang Shelby GT350 from Fathouse Fabrications that went down the quarter-mile in a blistering 9.07 seconds. The car did that feat with a stick shift transmission. The same tuner has a second Shelby GT350 that has gone even faster.
The white Shelby GT350 seen here went down the drag strip in an insane 8.6 seconds at 163 mph using its stick-shift transmission. Fathouse Fabrications is famous for its twin-turbo systems and the car in this video is using one of those kits. The run on the video makes this car the fastest stick-shift S550 Mustang out there.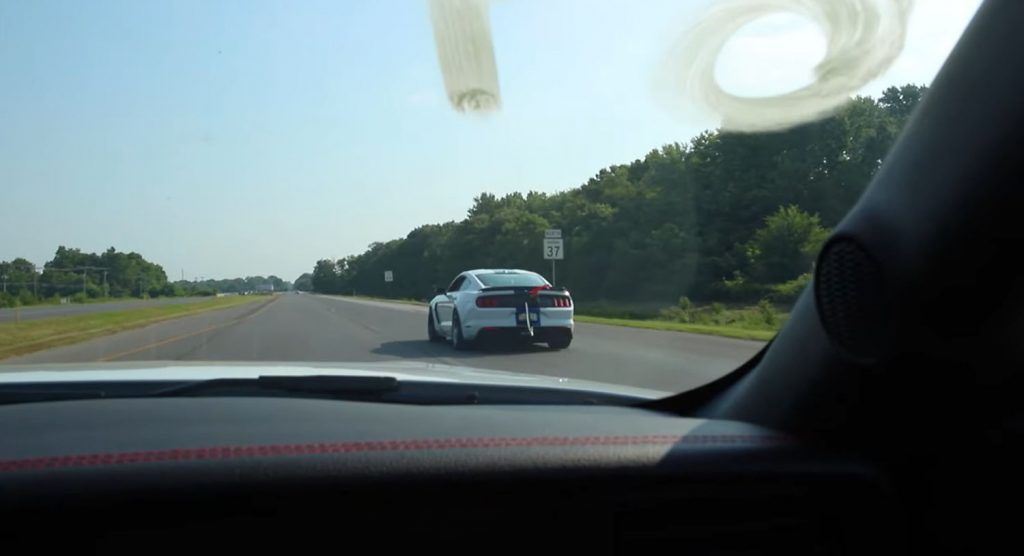 The tuning shop did give up a few details on the car used for the record-setting run. The Shelby GT350 makes 1470 horsepower and 1080 pound-feet of torque at the wheels. It uses a MoTeC ECU to control the engine. One of the craziest parts about the feat is that the car is fully street-legal and full weight complete with all the interior parts and air conditioning.
It's very cool to see a limited-edition Mustang that Ford meant for road course racing modified to crush a drag strip. The driver behind the wheel has fast stick shift gear changes down. We can't help but wonder if the guys went the full monty and used aero, better suspension, and weight reduction what the car would be able to do.
With a few tweaks, maybe this thing could be a 7-second stick-shift car. It's not clear if the Shelby GT350 flat-plane crank V8 under the hood of the car is on stock internals, or if it has been modified. Either way, the car is fast, check out the video at the top.
Subscribe to Ford Authority for more GT350 news and around-the-clock Ford news coverage.
Source: Road & Track