What do you spend your money on if you are rich, have all the cool toys for yourself, and want to get your kid something sweet down at the auction? You buy this vintage mini Ford GT40 racing car. It's essentially a go-kart, but it looks like an old-school Ford GT40 on the outside.
The tiny Ford GT40 was built by a Frenchman called Francis Mortarini, who was the founder of Automobiles S.C.A.F. in 1968. The little Ford GT40 originally had a JLO single-cylinder engine that made a meek three horsepower. The roof comes off, and like most go-karts, it has a single seat inside.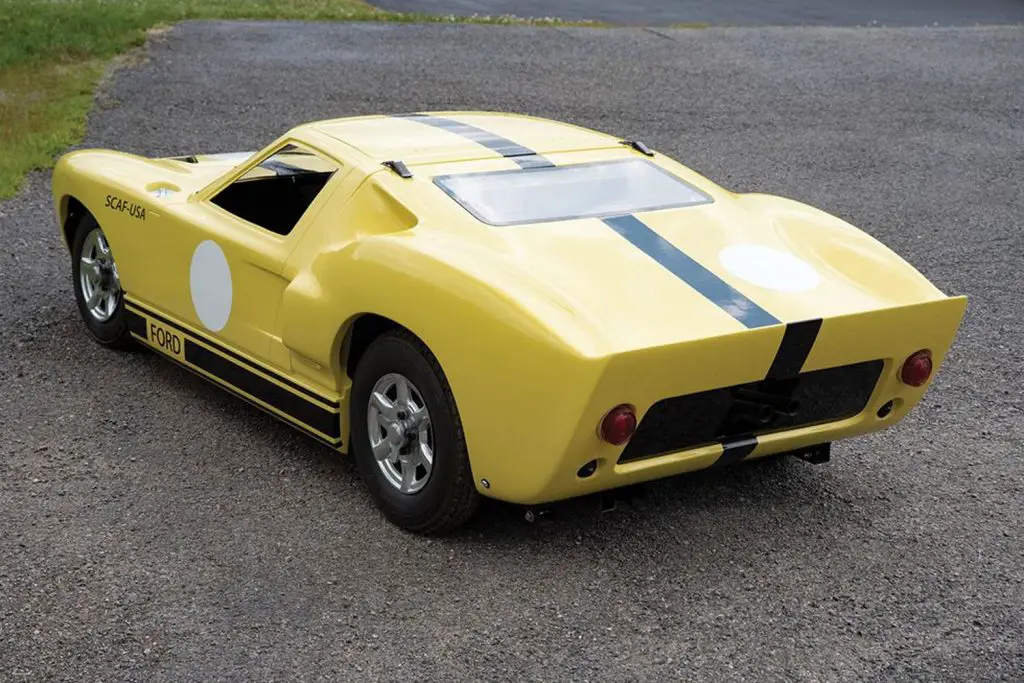 The mini Ford GT40 has been fully restored. The current owner painted it in its original shade of yellow paint and gave it back its black racing stripes and Ford side stripe. The little kart also has SCAF-USA stickers on the side.
While the paint color is original, the power plant isn't original to the go-kart. The tiny Ford GT40 now has a nine horsepower Briggs & Stratton single-cylinder engine; the original engine was lost somewhere in the go-kart's life. The restoration also added running lights.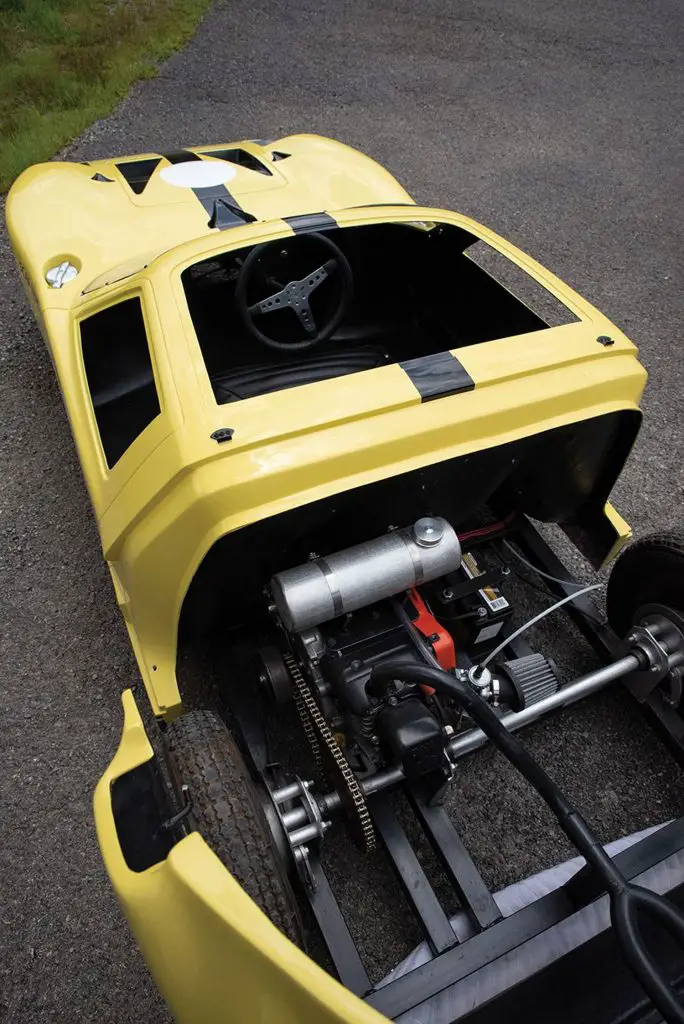 While the go-kart Ford GT40 is certainly cheaper than a real Ford GT40, you could buy the kid in your life a real car for the price the go-kart is expected to fetch. RM Sotheby's expects the go-kart GT40 to sell for $25,000 to $35,000. This same auction has all generations of the Ford GT with the star of the auction being a 1965 Ford GT40 roadster prototype. The auction also has a 2017 Ford GT in Beryllium Orange expected to sell for as much as $1.5 million.
Subscribe to Ford Authority for more GT40 news and around-the-clock Ford news coverage.
Source: Road & Track