Here's the setup: a Ford Mustang Convertible EcoBoost lines up for a drag race against three other drop top competitors, including a Mazda MX-5, Porsche 911, and BMW 850i. From the off, this Mustang drag race doesn't really seem all that evenly matched. After all, while the Mustang's 2.3L four-cylinder delivers a stout 310 horsepower and 350 pound-feet of torque, enough to to dispatch the pesky Mazda, the Stang can't quite match the Bimmer's 523 ponies or the Porsche's 443 horsepower. Bad times ahead for the Mustang, right? Thankfully no, as this is no ordinary drag race.
Hosted by the Italian automobile magazine Quattroruote, this particular Mustang drag race also takes into account one very important equalizer – the fold-down roof. Before the cars can set off, they must first lower their respective roofs completely. Only after that can they mash the go pedal.
Suddenly, it's looking like the Mustang has a shot.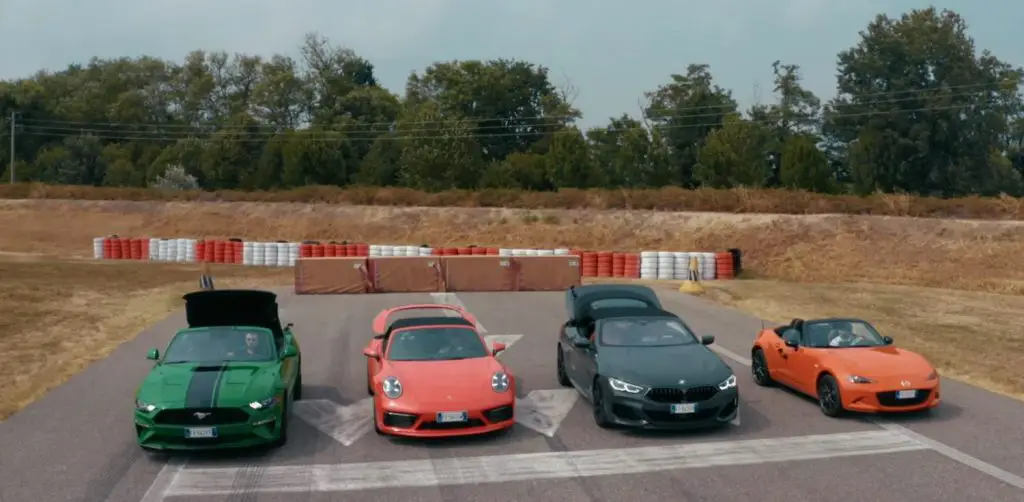 When the green flag drops, the MX-5 is the first out the gates, but the Mustang quickly follows. Meanwhile, the BMW and Porsche are left in the dust.
This Mustang drag race video also includes a litany of other comparisons, such as time to open and close the top, as well as fuel mileage and top speed with the top open and closed.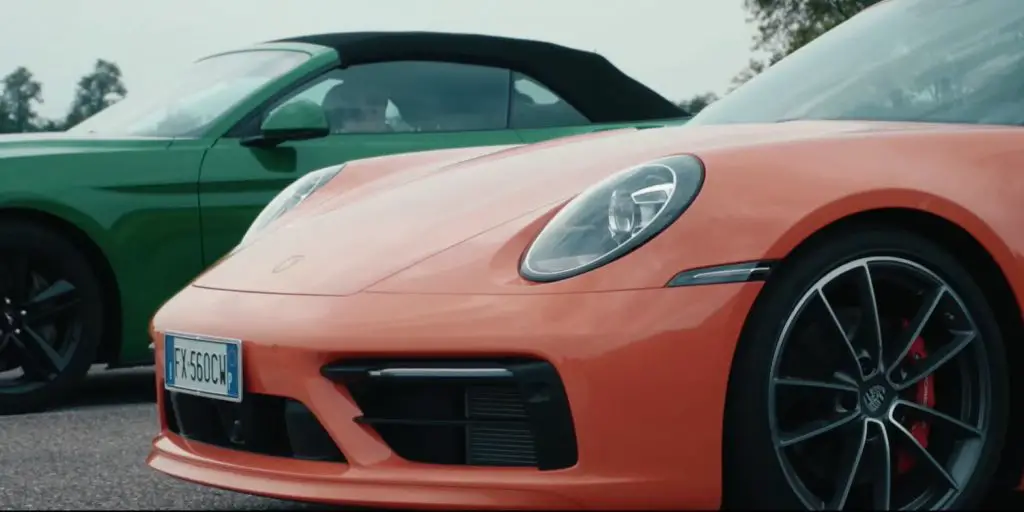 Granted, it's a little silly to compare vehicles in such wildly different price brackets against one another, but it's still worth a watch for those readers who like seeing these four vehicles driven hard in beautiful locales.
It's also worth noting that the entire video is in Italian, so for those readers that want to practice la lingua a little bit, this one is a good pick.
Following the global sale of the Mustang in 2015, the nameplate has quickly grown to become the best-selling sports coupe in the world. As it should, considering it can best the Europeans in (ahem, unconventional) tests like this one.
Subscribe to Ford Authority for more Ford Mustang news and around-the-clock Ford news coverage.