A 1967 Ford Mustang is up for sale that is designed in the Pro Stock style. The 1967 Ford Mustang is blue and has been repainted at some point in its life. The hood is a Thunderbolt tear-drop style unit and under that hood lies the heart of a much newer Mustang.
The builder of the 1967 Ford Mustang Pro Street took the 4.6-liter V8 engine and 4-speed automatic transmission from a 2001 Ford Mustang and slipped them into the 1967 Ford Mustang body. The car has a NOS badge inside, but we see no bottles. If the Mustang ever had nitrous on the side, it appears to be missing that now.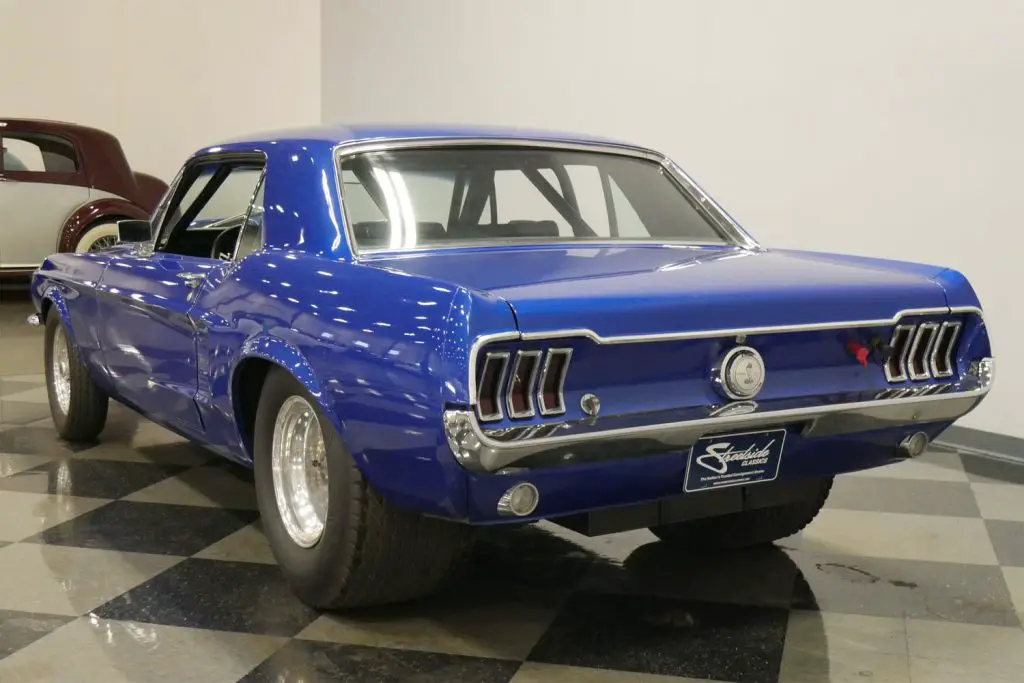 The 1967 Ford Mustang has GT driving lights in the grille and a big chin spoiler on the front. It rolls on chrome Weld wheels with skinny front tires and fat rear tires that required the trunk of the 1967 Mustang to be fitted with tubs. The car has a 6-point roll cage inside and has what appear to be the front driver and passenger seats from a Kia Soul.
We often wonder why people build cars and then put in strange seats like this when safer and better-looking racing seats are usually about the same price. It appears that the AC system and controls, as well as the gauge cluster from the 2001 Mustang made the trip into the interior of the 1967 Ford Mustang, and they look terrible. The dash inside the car is a mess in the cluster area.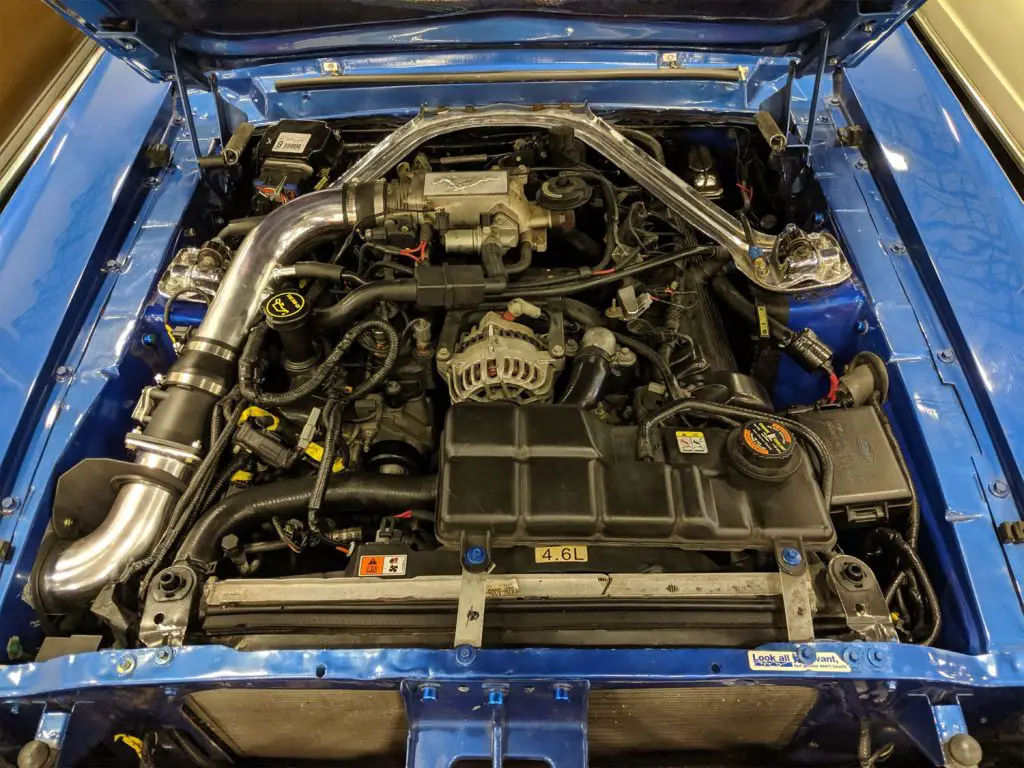 With no mention of hopped up parts for the 4.6-liter V8 and no NOS seen despite the dash sticker, we are wondering at the value of this car. The seller is asking $27,995. Do you think this 1967 Ford Mustang Pro Street is worth the asking price? Check out this 1967 Ford Mustang Eleanor.
Subscribe to Ford Authority for more Mustang news and around-the-clock Ford news coverage.
Source: Motorious