There wasn't a lot to like about most American cars in the late '70s. They weren't all that attractive, and despite having big V8s, many of them made little power. This 1973 Lincoln Continental is a perfect example. It's a huge car that weighed over 5,000 pounds.
Under the hood lived a 460 cubic-inch 4V V8 engine that made a paltry 212 horsepower. The 1973 Lincoln Continental was a big car at 229.9 inches long and 79.6 inches wide. It was made for comfort, and they were expensive in their day. A 1973 Lincoln Continental started at nearly $7,500.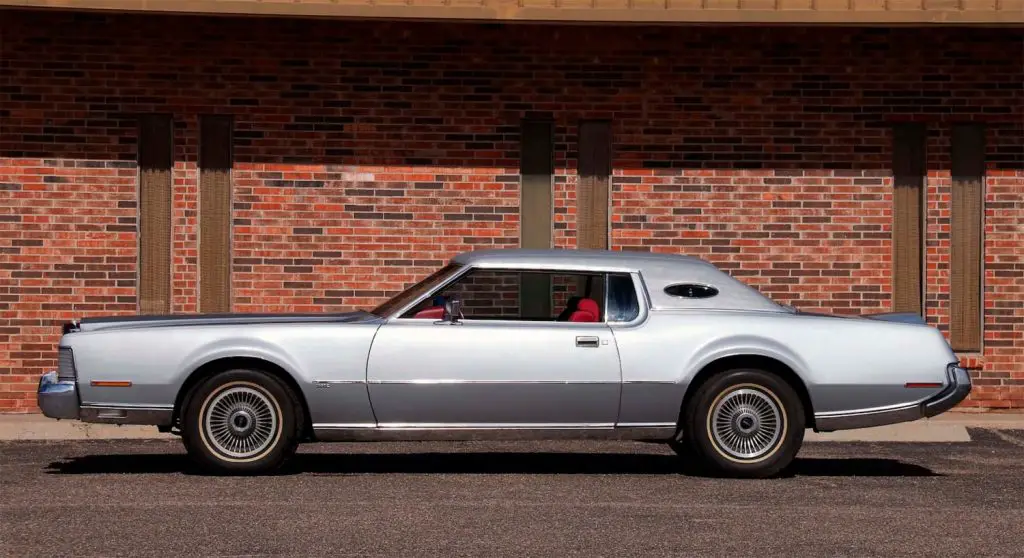 This 1973 Lincoln Continental Mark IV is a two-door coupe version of the car and its coated in silver paint with a deep red interior. The interior is velour, something common in luxury cars of the era. The inside has plenty of faux wood grain as well. We have no real details on this car other than what we can glean from images. The car looks clean, but some of the close-up shots do show what appears to be some chips in the paint on the front end. We aren't sure that those fancy covers still work on the headlights.
It was a common sight in the era to see cars with pop-up headlights or with flip-up headlight doors with one that wouldn't close driving down the road. This particular car is going across the auction block at the Mecum Auction in Kissimmee January 2nd through January 12th. The car is going across with no reserve, meaning someone will take it home. We have no idea how much a classic car like this will bring, but it's likely to be more than the ride cost when new.
Subscribe to Ford Authority for around-the-clock Ford news coverage.
Source: Mecum Auctions