The Mustang II wasn't the most popular of Mustangs by any means. The cars are often the least desired of the Mustang lineage. That doesn't mean the car's don't have their fans, particularly fans of the Cobra II. The car seen in the images here is a 1977 Ford Mustang Cobra II, and Kevin Fangman owns it. He purchased the car when he was 17-years-old in 1979. The 1977 Ford Mustang Cobra II was his dream car.
When Fangman purchased his car as a teen, he told his dad he would keep it forever and all the decades later, he still owns the car. Fangman bought the 1977 Ford Mustang Cobra II used from a Chevy dealership in Waterloo, Iowa in 1979. Since he wasn't 18 yet when he bought it, his father had to come along to sign the loan.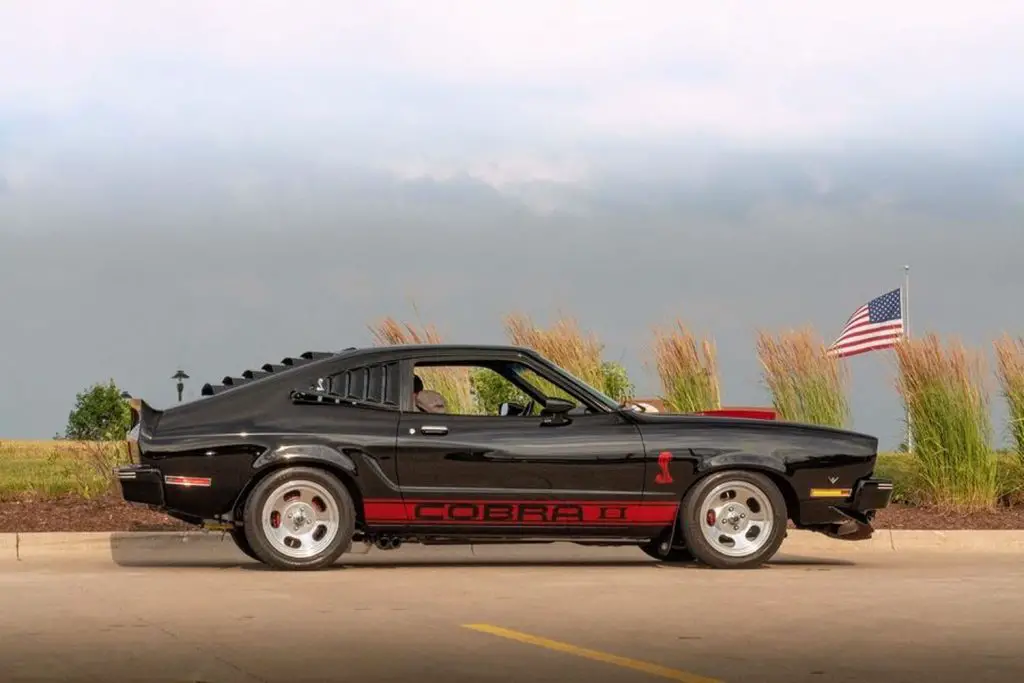 Fangman used the car to commute to his job with the Waterloo courier newspaper and made some longer trips in the car as well. Kevin and his brother modified the original 302 cubic-inch V8 under the hood of the Cobra II with a new intake manifold, a mild cam, exhaust, and a carb.
The old image here is the car in its original black with the gold stripes paint scheme. Along the way, Fangman changed the factory gold to red. The car was stolen and stripped at one point in its life, but was recovered and eventually sat for 17 years while Kevin focused on family. It was restored in 2006 with a three-year process that saw the Cobra II get a 347 cubic-inch stroker V8, a Tremec 5-speed manual, and a new sound system. The restoration included a repaint that used Laser Red for the stripes. Fangman says that he still intends to keep the car forever. Learn more about the Mustang II.
Subscribe to Ford Authority for more Mustang news and around-the-clock Ford news coverage.
Source: Daily Herald