One of the most interesting of the Fox body generation was the ASC McLaren like this 1985 ASC McLaren 5.0SC convertible. The car is much rarer than your average Mustang with only 257 1985 ASC McLaren 5.0SC Convertibles produced according to the seller. The white color this example is in is rarer still with only 94 built in this color.
The car is based on a Mercury Capri, which was a Mustang twin in its day. The car has a 5.0-liter High Output CFI fuel-injected engine and automatic transmission. This 1985 ASC McLaren 5.0SC Convertible has 99,754 actual miles on the clock. The seller says that the car isn't perfect and needs paint and some body work.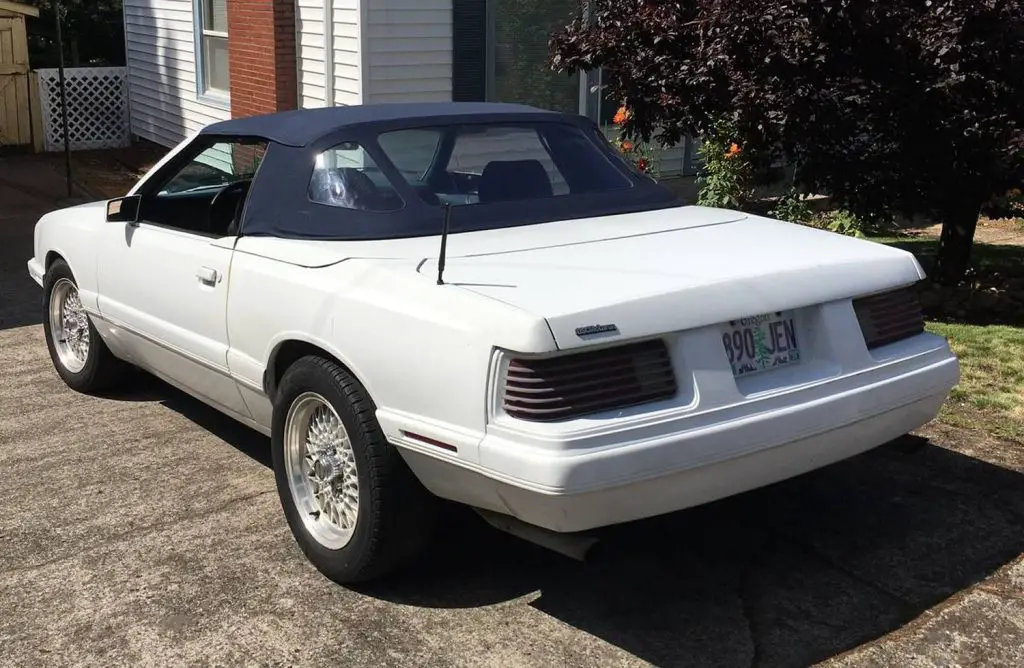 The car is mechanically sound and runs and drives well. Since the car is located in Oregon, the seller says that it will pass the Oregon DEQ emissions test. The ASC McLaren may look very different from your typical Mustang, but the seller says that replacement parts are readily available for the car. Among the modifications for the car are Lincoln Mark VII 5-lug front disc brakes and a 1985 SVO rear end that has 3.73:1 gear and 5-lug disc brakes. The wheels are Lincoln LSC mesh BBS units, the car has Thunderbird TurboCoupe bucket seats and an SVO 140 mph speedometer.
The seller says that he has owned it since May 2017 and that it has been tuned up and had some parts replaced. The speedometer in the car isn't original, the 85 mph original speedometer was replaced with the SVO 140 mph unit, and the seller says that it was matched to the actual mileage of the car. The door locks were replaced along with an electrical system repair for a battery drain issue.
The TurboCoupe seats aren't stock; the car came from the factory with Recaros. The seller is asking $3,250 for the car and says that he may take trades. Trades considered would be a Ranger 4WD or possibly an early Ford. A rare 1986 ASC McLaren coupe crossed eBay in March.
Subscribe to Ford Authority for more Capri news and around-the-clock Ford news coverage.
Source: Craigslist