Ford is constantly testing out new vehicles, and often it tests the new rides under the bodies of other vehicles. We have seen this happen with the Ford Bronco test mule running around clad in oddly proportioned truck bodies. A new test mule has been caught testing in the wild, and this one is a Ford Raptor that looks like a stock Raptor until you notice the camo underneath.
The black plastic and fringe are hiding some revised suspension components. Rumors claim that the truck is set to receive a five-link rear suspension. This is a marked change as the Raptor has had leaf springs out back since it debuted in 2010. Note that while the camo is hiding components, Ford wasn't able to hide the fact that there are no leaf springs under the Ford F-150 Raptor test mule.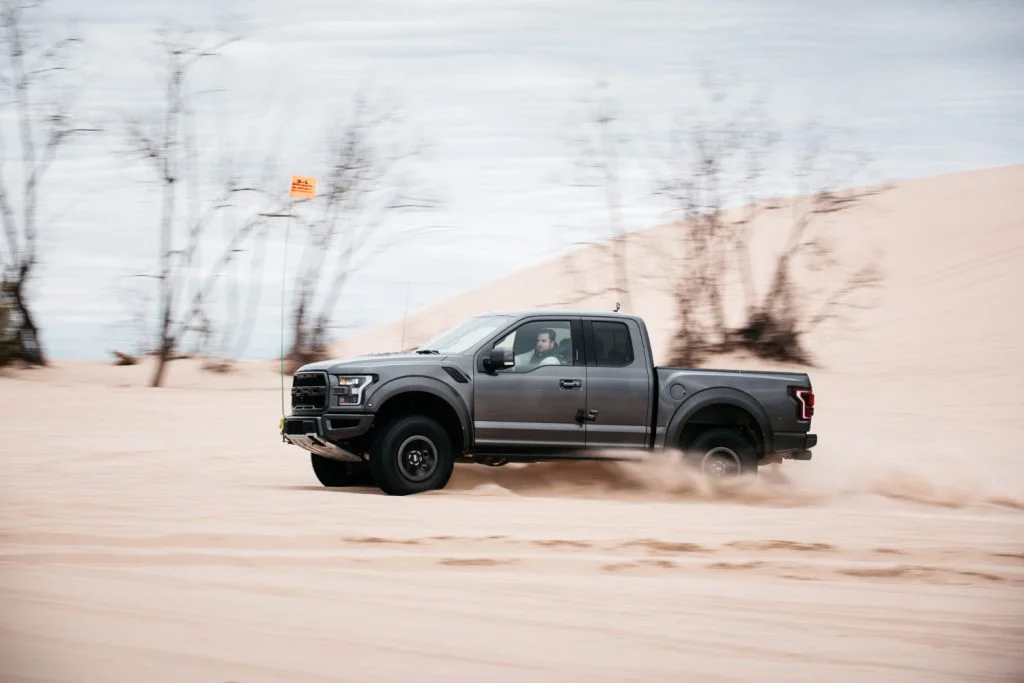 aptor
Instead of leaf springs under the Ford F-150 Raptor test mule, there is a panhard bar and a pivot bolt. One big mystery here is if only the 2021 Ford F-150 Raptor will get the five-link setup, or if all 2021 Ford F-150 trucks will. One of the big F-150 rivals, the Ram 1500, uses a five-link setup and a move to that type of suspension across the board would help Ford to match what Ram is offering.
Ford is also gearing up to fight the first real F-150 Raptor competitor with Ram set to launch the Rebel TRX that will use a five-link rear suspension and may have optional air springs. Ford has had the performance off-road truck market to itself until Ram waded into the field. The benefits of a five-link setup for the F-150 Raptor would include improved underbody clearance and articulation compared to leaf springs, something welcome on an off-roader. The new suspension could also make the 2021 F-150 Raptor more comfortable to drive.
Subscribe to Ford Authority for more F-150 news and around-the-clock Ford news coverage.
Source: TruckTrend